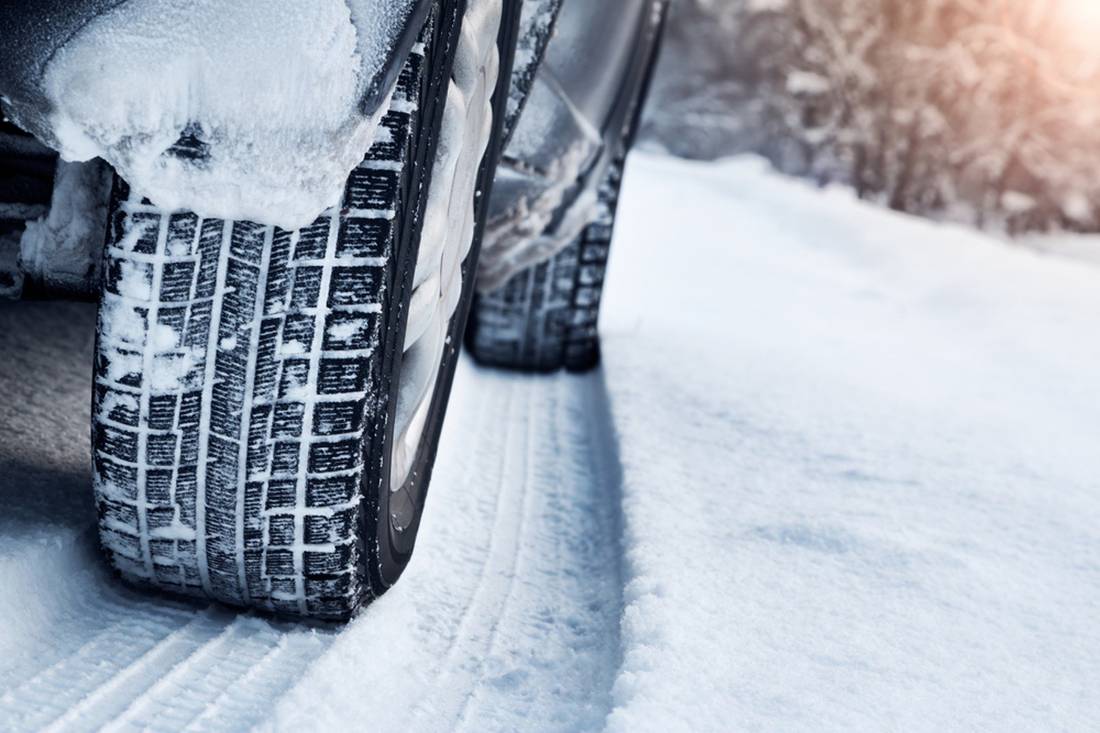 What is the starting position in Germany?
In Germany the legislature stipulates in the Road Traffic Act (paragraph 2, paragraph 3a) that drivers may only drive on black ice, snow, slush, ice or frost "if all wheels are fitted with tires which, without prejudice to the general requirements for tires, Meet the requirements of Section 36 Paragraph 4 of the Road Traffic Licensing Regulations."
So there is one situational winter tire requirement. If you drive on wintry roads with summer tires, you take a risk fine of at least 60 euros and a point in Flensburg. If others are disabled, the penalty increases to at least 80 euro. So if you depend on your car, you should switch to winter tires in good time. These meet the German legal requirements if they have at least one Tread depth of 1.6 millimeters and feature the snowflake symbol on the tire sidewall.
What regulations are there in other European countries?
in the abroad In some cases, significantly higher requirements – keyword tread depth – are placed on winter tires than in Germany. The fines can also be much more sensitive. To make it even more complicated, there are local regulations that also require the fitting of snow chains. The automobile clubs therefore recommend that you find out exactly which requirements have to be met before you start your journey.
France: Regional winter tire requirements since 2021
In France since 2021, one applies between November 1st and March 31st of the following year regionally limited winter tire obligation for the Alpine regions, the Vosges and the Pyrenees. Tires with the snowflake symbol must also be mounted in the central and Jura massifs and on Corsica. When alternative will too snow chains accepted, provided that two pieces are mounted on each drive axle. These regulations can also apply to other regions at short notice based on traffic signs that have been set up. The minimum tread depth must also be 3.6 millimeters. If the driver does not comply with these specifications, fines in the amount of 135 euros become due.
Austria: Expensive fines for wrong tires
In Austria Cars and trucks with a permissible total weight of up to 3.5 tons must be in the Period between November 1st and April 15th be on the road with winter or all-season tires in wintry road conditions. Pure winter tyres need one Minimum remaining tread depth of 4 millimeters and have the marking "M+S", "MS", "M&S" or at least a snowflake symbol.
Are against all-season tyres mounted, they are only considered winter tires if they have the identification "ET", "ML" or "MPT" on the flank. If you are caught with summer tires in wintry road conditions, you have to expect high fines. Normally this is fine around 35 euros, if other road users are endangered up to 5,000 euros become due, warns the ADAC.
In terms of snow chains is in Austria no general installation obligation. However, they can Sections required – recognizable by a blue, round commandment board with a chain symbol. In the immediate vicinity you will also often find a corresponding chain berth. In Austria it is also important to note that the snow chains Standard V5117/V5119 fulfill or one EU approval present.
Switzerland: It's up to the driver himself
In the Switzerland there is first no general winter tire obligation. But the legislator requires that a motorist is in control of his vehicle at all times and his "Precautions" must comply. Among other things, this means that he has to equip his vehicle according to the weather conditions. Motorists are therefore threatened with fines if they obstruct traffic on snow-covered roads with unsuitable tires or are involved in an accident. who the minimum requirement does not meet the tread depth of 1.6 millimeters, pays at least 100 francs (approx. 95 euros) fine.
As in Austria, there is in the In Switzerland there is no legal obligation to fit snow chains. exceptions form sections on which a mandatory sign expressly requires the use of snow chains. A Swiss specialty: Four-wheel drive vehicles may be exempt from this partial obligation according to signage.
Italy: Requirements must only be observed in the north
who the border to Italy crossed, should pay close attention to the road signs. Because it no national regulation If winter tires are compulsory, the provinces themselves decide which regulations apply. The appropriate tires are communicated by means of traffic signs. But there are still fixed rules. In South-Tirol winter tires are mandatory in wintry conditions. On the A22 Brenner Motorway to Affi are from November 15th to April 15th Always fit winter tires. who in Aosta Valley If you want to drive, you must have winter tires installed by October 15th and also by April 15th. the fineswhich are due if the regulations are disregarded, can be steep: according to ADAC up to 345 euros.
One Incidentally, snow chains are not compulsory in Italy, but as in Austria and Switzerland, it can be arranged in sections by means of separate signage. If you are driving with snow chains in Italy, you are also allowed to use them no faster than 50 km/h drive.
Take snow chains with you: yes or no?
Better safe than sorry. Accordingly belong snow chains Definitely for trips to the Alpine region during the winter months basic equipment. Local authorities can prescribe their use and if you stand in front of the snow-covered pass road without chains, you may be prohibited from continuing your journey.
Are snow chains compulsory for all-wheel drive vehicles?
A vehicle with all wheel drive has many advantages, especially when starting on snow. However, this supposed security often leads to a higher willingness to take risks and especially when going downhill, the 4×4 even has the decisive disadvantage that, in case of doubt, two drive axles push. With a few exceptions The four-wheel drive therefore does not exempt you from the situational obligation to have snow chains, unless a corresponding signage (e.g. in Switzerland) explicitly indicates this. The snow chains are to be mounted on both wheels of a drive axle in all-wheel drive vehicles, with the respective operating manual of the vehicle provides information about the correct installation. For example, it may be necessary to mount the chains at the front when driving uphill and at the rear when driving downhill.
How do you properly prepare?
You are on the safe side if you stick to the golden basic rule in winter traffic: From O(ktober) to O(stern) winter tyres (or all-season tires) with sufficient profile and the tires before a longer journey Check for damage and correct air pressure. Also check the spare wheel or the tire repair kit. Although in this country the legal Minimum tread depth of 1.6 millimeters also applies to winter tires; below 4.0 millimeters the safety of winter tires decreases rapidly, especially on snow and ice the adhesion value drops noticeably.
If you live in the Alpine region or are planning a trip there, snow chains approved for your vehicle should also be in your luggage. This also applies to all-wheel drive vehicles. Other basic equipment for operating the vehicle in winter also includes gloves, a hat, a broom and a blanket for emergencies. (Text: tv, em/sp-x | Pictures: manufacturer)