Bake your own almond or banana bread in the oven
Would you like to bake bread yourself, but without grains and therefore gluten-free? For example, almond bread is very tasty and can also simply be baked by yourself in the oven. So you don't need a bread maker. Banana bread is also easy to make and does not have to contain grains. You can also make variations yourself, depending on what you like. It can also be made without sugar and is therefore sugar-free in addition to gluten and lactose free.
Almond bread
For an almond bread you will need:
400 grams of almond flour
6 eggs
7 grams of baker's yeast (= 1 bag)
optionally a sweetener such as sugar, honey or stevia
Preparation
First beat the eggs, yeast and sweetener together and then mix well in the almond flour. Make sure all lumps are removed from the batter. Then you put the batter in a cake tin that has been greased. Then bake the bread in about 45 minutes in an oven that has been preheated to a temperature of 175 degrees. The bread will not rise as much as bread from the baker. If you want a loaf of bread that rises more, use a small, steep-sided cake tin. An example size of a cake tin is 20 by 9.5 cm for this bread.
You can also use the almond bread without yeast to make. Then you use half a teaspoon of baking soda and half a tablespoon of apple cider vinegar instead of the yeast bag. You can also replace part of almond flour with coconut flour, for example. And of course you can add nuts or nut butters, or raisins. Basically anything you think is tasty.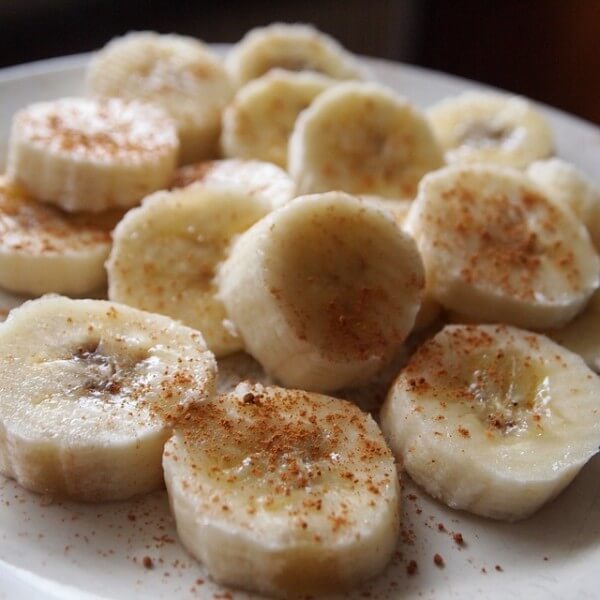 Source: Jedidja, Pixabay
bananabread
Banana bread is another grain-free bread. Ideal for people who are not allowed to eat gluten or for people who for some reason cannot tolerate grains. Of course always just nice to eat this bread for a change.
For a banana bread you need:
450 grams of almond flour
3 bananas
3 eggs
half a teaspoon of baking soda (bicarbonate)
half to 1 tablespoon of apple cider vinegar
possibly some sweetener
Preparation
Preheat the oven to a temperature of 175 degrees. Stir the eggs, baking soda and apple cider vinegar well together and try to avoid any lumps. The almond flour can then be stirred in. Then mash the bananas and put them in last as well. Then put the mixture in a baking pan that has been greased beforehand and let the mixture bake in the oven for about 45 minutes. When the bread is ready, let it cool down well, then it will be easier to cut.
It is also possible to make a banana bread without almond flour. Then the recipe is as follows:
4 ripe bananas
1 egg
40 grams of butter (melted easiest to process)
1 teaspoon of baking soda
sweetener
Preheat the oven again to a temperature of 175 degrees. Then stir the ingredients well and add the baking soda last, just before the batter goes into the cake tin. Grease the cake tin beforehand and pour in the batter. Then the bread is done after about 50 to 60 minutes.
You can of course also make your own variations for all loaves. For example, nuts or coconut oil can be added. And how about 100 grams of chocolate! Or healthy blueberries. You can also buy baking soda or bicarbonate at the drugstore.
The breads are grain-free and that's why gluten free. Bread baked from quinoa and buckwheat is also gluten-free.