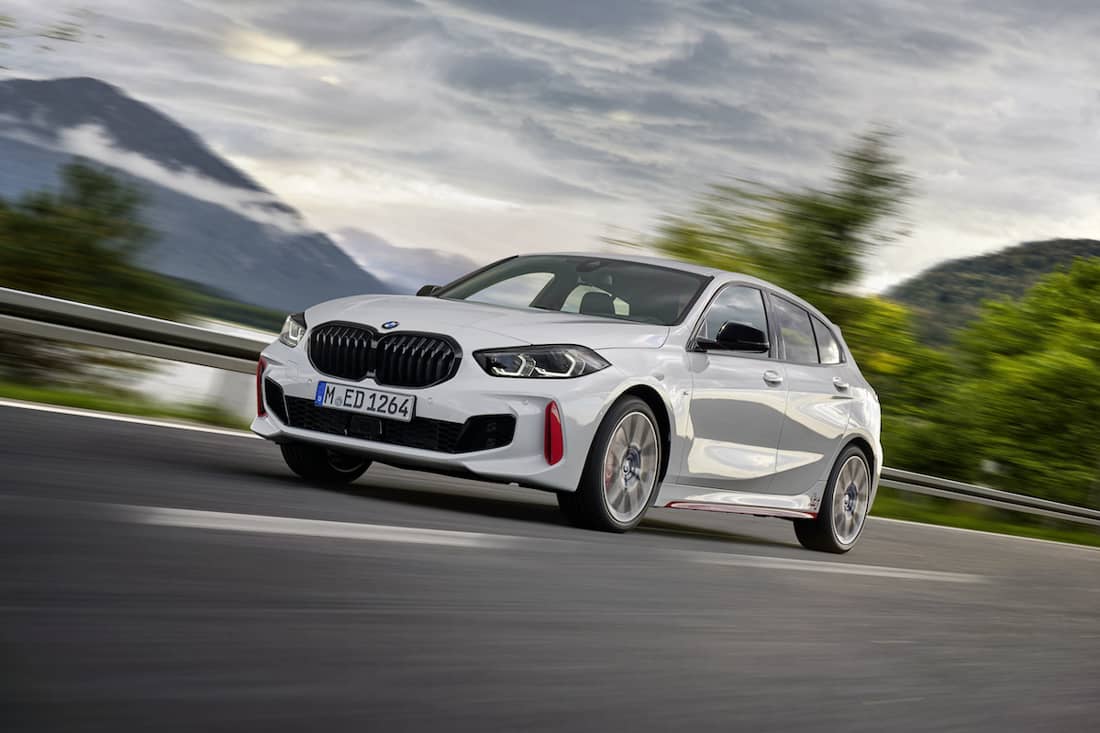 Long before there was an M BMW, the Munich-based company had models with the additional designation "ti" in their range from 1967 onwards. The sonorous play on words "Turismo Internazionale" stood for the most powerful versions of the respective model. So far it has only been used in the BMW 3 series (before that, the 02 series), although it was initially over after the E46. Now the Munich-based apparently think back to their past and bring a new counterpart to the Hyundai i30 N and Golf GTI on the market (combined fuel consumption: 7.7-6.5 l / 100 km; combined CO2 emissions: 176-149 g / km²).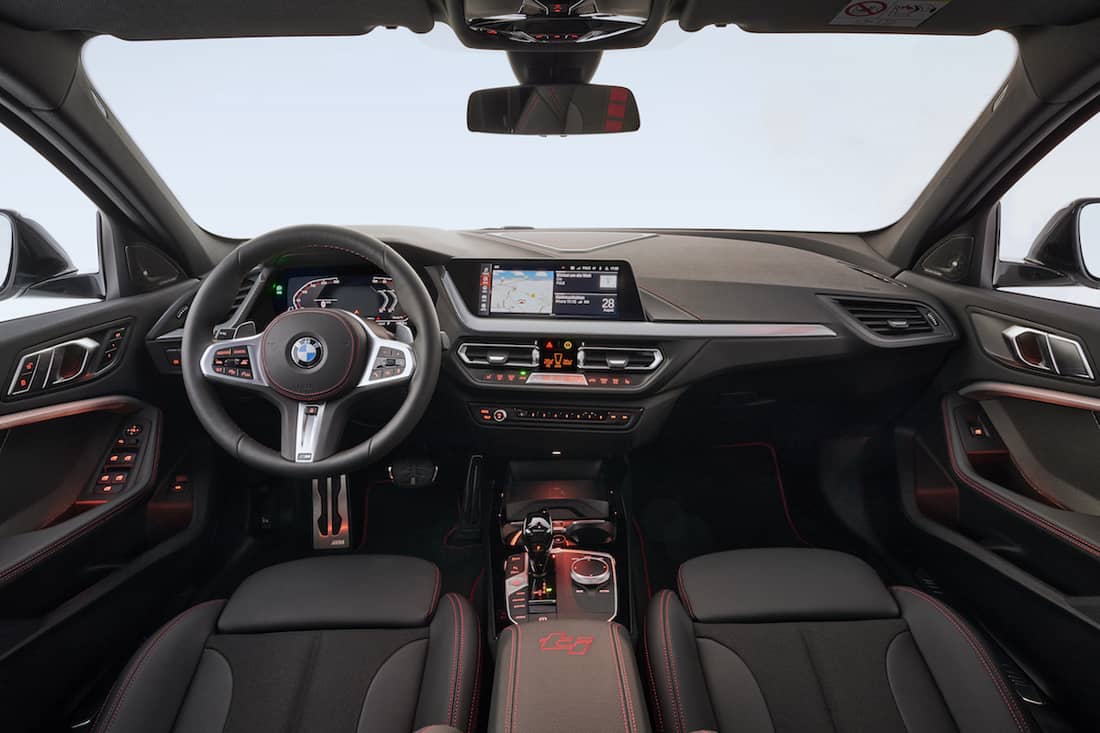 With the motor from the M135i xDrive
The BMW 128ti puts 195 kW or 265 hp and a maximum torque of 400 Nm on the road, served by a two-liter four-cylinder turbo, which originates from the BMW M135i xDrive (combined fuel consumption: 6.7-6.1 l / 100 km; combined CO2 emissions: 155-139 g / km²). The engine was castrated by 41 hp, the all-wheel drive was canceled and the price was lowered. At least a bit. The front-wheel drive 128ti is now available from 41,574.79 euros (including 16% VAT) in the configurator and is therefore no 6,700 euros cheaper than the most powerful M-Performance 1 series to date.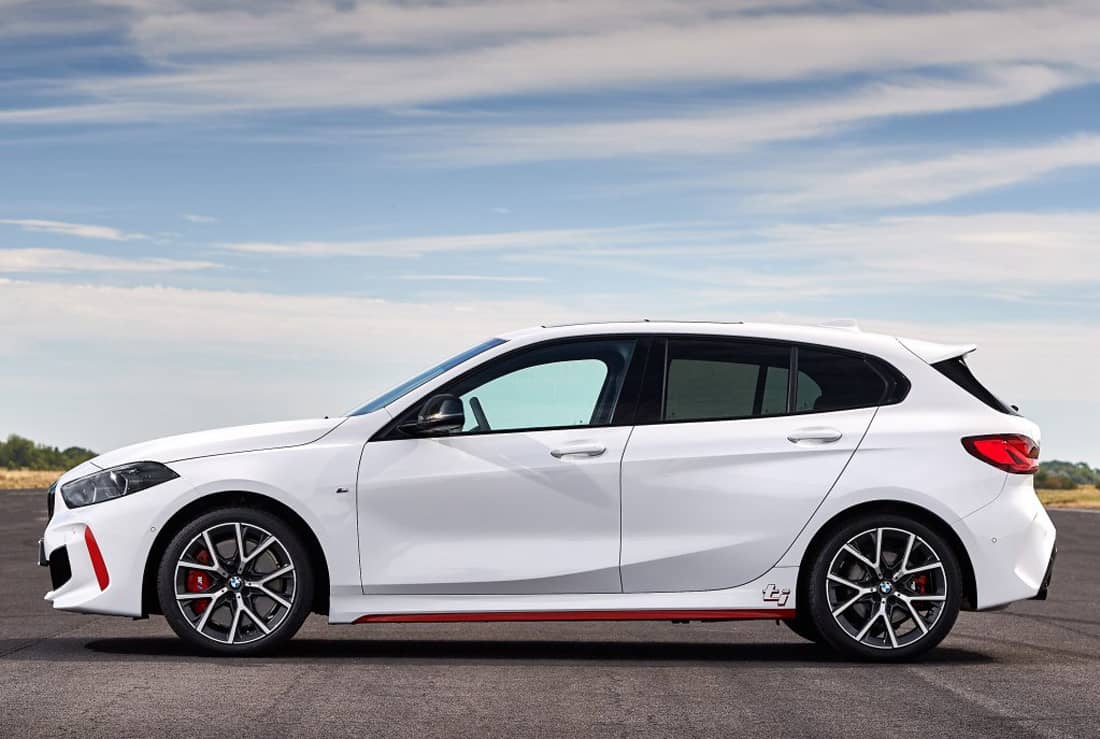 Tailored to a young target group
In addition to the traditional appearance, which is primarily represented by red color accents inside and outside, the inclined customer receives an M sports suspension that has been lowered by ten millimeters and tuned to a more rigid level (an adaptive suspension cannot be selected). New rear axle supports are supposed to ensure a rear-biased steering behavior, the electric steering itself has been retuned and a 31 percent lock on the front axle works hard to make you forget drive influences.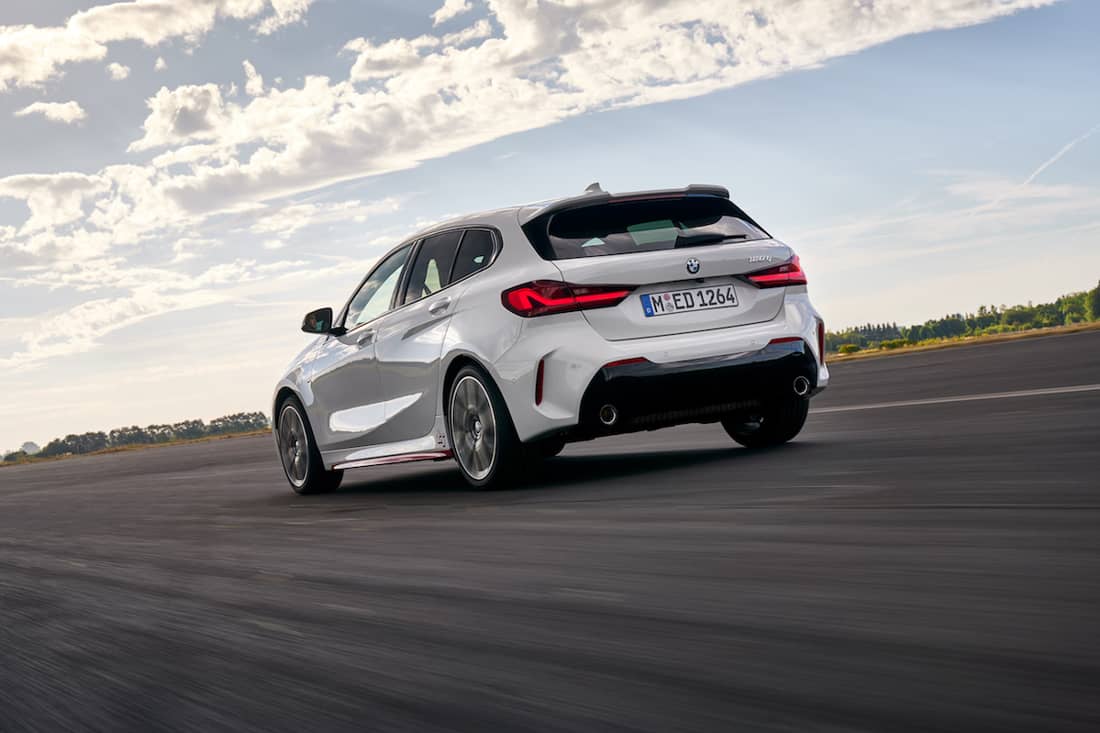 One looks in vain for a manual transmission
The crux of the pure driving pleasure: There is no manual transmission. Rationalized due to insufficient demand and replaced by an eight-speed automatic transmission from Aisin. It certainly works brilliantly, but reduces the bond between the driver and the car. One of the core disciplines of earlier Turismo Internazionale models. (Text: Thomas Vogelhuber | Pictures: Manufacturer)