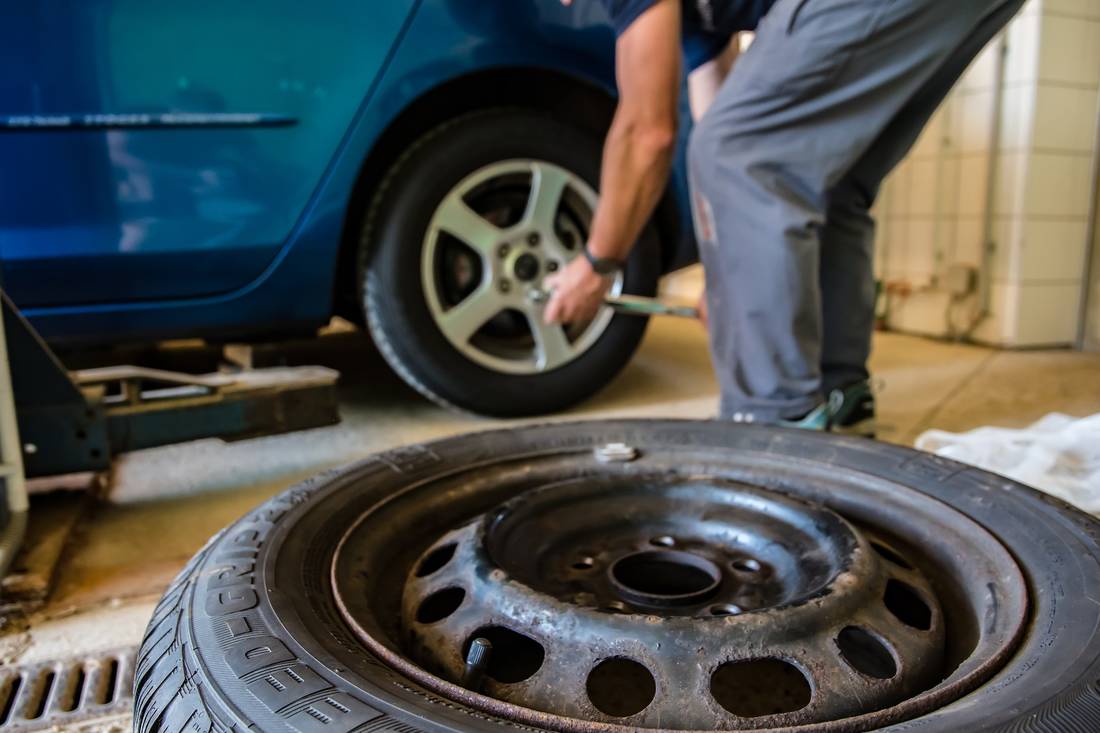 contents
How can I dispose of an old tire?
Disposing of tires: These are the costs
These fines threaten in case of incorrect disposal
What happens to used tires after disposal?
Conclusion
How can I dispose of an old tire?
According to the ADAC, there are around 600,000 tons of used tires to be disposed of in Germany every year – a really impressive amount, which of course makes proper disposal absolutely necessary. Tires are not only made of rubber: A tire usually also contains textile fibers and metal. For this reason, the disposal of used tires is regulated by law and specified in the Closed Substance Cycle and Waste Management Act. According to this law, manufacturers and dealers of car tires as well as waste disposal companies must accept old tires and dispose of them properly.
You can dispose of used tires from cars and motorcycles for a small payment or even free of charge at the following locations:
Car and motorcycle workshops and car dealerships
branches of service chains
Tire sales points and vulcanizing plants
Recycling centers of cities and communities
companies in the private waste management sector
Tire recycling companies
Where can I dispose of tires with rims?
Tires can also be disposed of as complete wheels, i.e. with rims. In fact, the disposal works here in the same way as with old wheels without rims. Whether with or without rims usually makes no difference when disposing of tires. You can easily unload both at the recycling center. If you buy new tires and have them fitted, your workshop will usually also accept the old tires with the rims. By the way, you can even earn some money with your rims: Scrap dealers usually pay a few euros for old aluminum rims. After all, aluminum is a valuable raw material.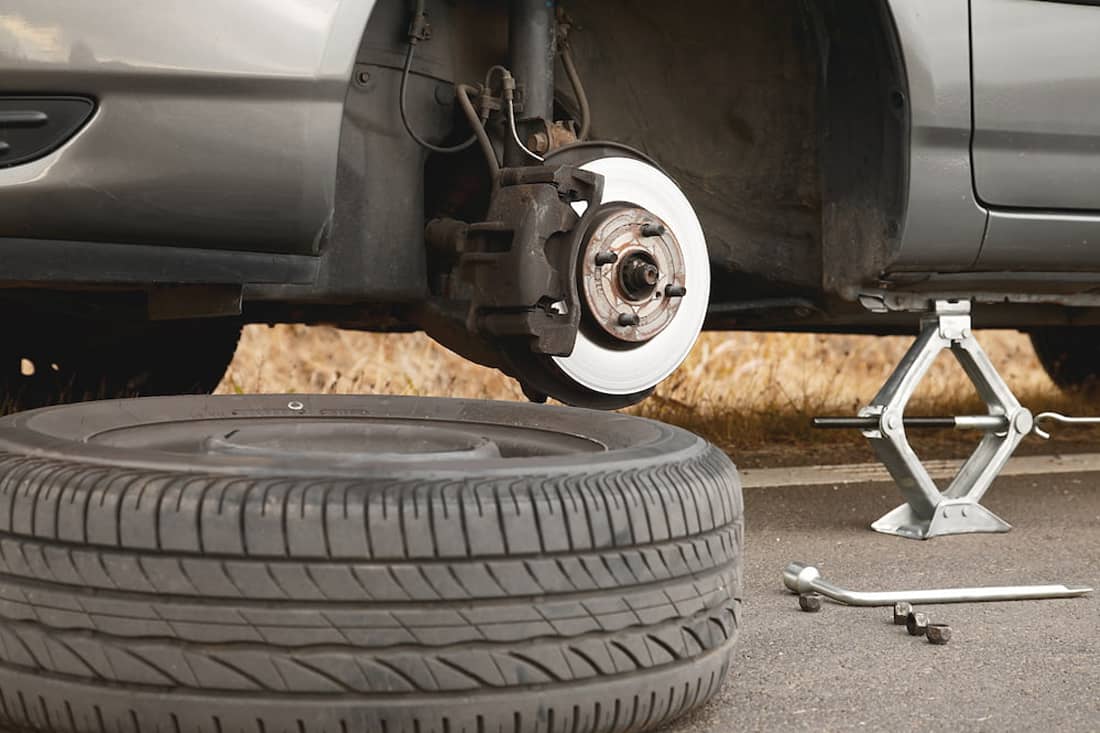 Tires can also be disposed of as complete wheels – workshops, scrap dealers or the recycling center accept the old tires.
Disposing of tires: These are the costs
If you buy new tires in a workshop or from a tire dealer, there are usually no additional costs. The fees for disposal are usually already included in the price of the new tires. However, acceptance usually takes place under certain conditions. As a rule, the new set of tires and the assembly must take place at the respective provider in order to be able to benefit from the free disposal of used tires. This not only saves you money, but also the trip to the recycling center.
But even otherwise, disposal is not expensive. Prices vary with private waste management or municipal recycling centers, but they are really affordable. In Bonn, for example, it is 15 euros for a set of tyres. Eight car tires cost around EUR 20.80 for Berlin municipal companies, and EUR 7.60 per tire for a tractor tire. Depending on the disposal point and the city, the fees incurred differ from each other. It is therefore best to find out more directly from your delivery point.
The costs usually also depend on whether you dispose of your tires privately or commercially. Any disposal of up to ten tires is usually considered private. If you have your own business and hire a service provider to collect the tires regularly, you can usually expect costs of between 300 and 400 euros per tonne of old tires.
These fines threaten in case of incorrect disposal
Again and again there are car owners who want to save themselves the trip to the recycling center and the associated costs. The car tires are then improperly disposed of or, in the worst case, even dumped in nature. However, it is not worth it: if you are caught doing so, you can prepare yourself for really high fines. These are determined by the individual countries themselves and also depend on the number of tires. Here are some examples:
Baden-Württemberg and Saarland: up to 2,500 euros
Bavaria: up to 1,600 euros
Brandenburg, Thuringia and Schleswig-Holstein: up to 1,000 euros
Hamburg: 75 euros each
Lower Saxony: up to 25,000 euros
Mecklenburg-Western Pomerania: up to 250; over 100 tons: 50,000 euros
Lower Saxony: up to 25,000 euros
Saxony: up to 3,000 euros
To avoid these high costs, you should observe the following rules:
Do not dispose of tires in household waste or in the yellow bin
Do not dispose of in bulky waste or landfill
Avoiding the release of pollutants during upcycling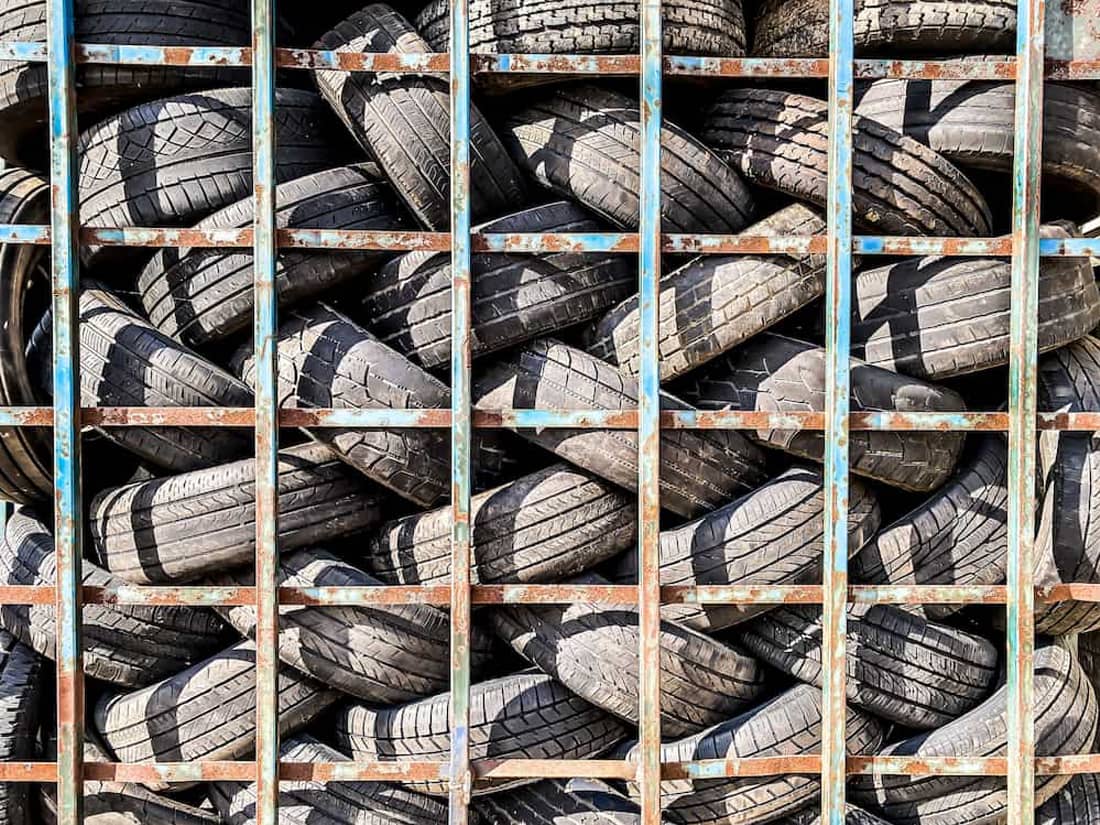 If car tires are disposed of improperly or, in the worst case, even thrown into nature, there is a risk of high fines.
What happens to used tires after disposal?
Just because a car tire has reached the end of its life does not mean the end of the materials in the car tire. If the old tires are disposed of properly, they can be reused for other purposes. On the other hand, if the old tires are simply dumped in nature, they can become a potential danger for animals, people and nature. These consist of rubber, metal and textiles, which must be disposed of in an environmentally friendly manner.
Thermal utilization: Old tires can be very useful for industrial production. Here the tires are used as fuel. Non-combustible parts are used for cement clinker.

Recycling: Tires are increasingly being broken down into their individual components through recycling and then reused. To do this, the tires are shredded into pieces about five centimeters in size. The individual components can then be separated from one another. For example, they can be processed into rubber granules and used for floor surfaces. It is not uncommon for them to be used as an admixture in various building materials such as asphalt.

retread: Vulcanizers can actually completely retread the tires and repair them professionally. The tires can then be resold and legally reused.
Reusing old tires: This is something to consider
Have you ever seen a car tire as a flower pot in the garden? Or maybe as protection in the garage to avoid hitting the wall? As practical as it is or as chic as it looks – you should better stay away from this. It is strongly discouraged to use scrap tires for any other purpose after their original use. Car and motorcycle tires contain pollutants that can be released over time. The pollutants it contains can harm both people and the environment – especially if they are exposed to the weather in the garden. If you are caught, there may be a complaint and an associated fine. To prevent this, you should rather dispose of your old tires directly and properly.
Selling old tires: is it even allowed?
As long as the legal minimum tread depth of 1.6 mm has not been reached, it is not prohibited to resell old tires. There are always people looking for cheap, used tires, especially in classified ads or on various websites.
But beware: Many car manufacturers and clubs even recommend changing tires some time before the legal 1.6 mm. Because: not only the tread depth is decisive. Other factors include the nature of the material. The recommendation here is a tread depth of 3 mm for summer tires and 4 mm for winter and all-season tires.
Although the tires are often still in good condition at this point, we do not recommend reselling them to laypeople, as they cannot assess whether the condition of the tire is good enough to continue using it. Old tires become brittle over time and should then no longer be used. A trained eye is therefore always required for the purchase of used tires.
Conclusion
From a tread depth of 1.6 mm, the old tires have to be disposed of due to legal regulations. This should be done properly. Not only because otherwise a fine of up to 25,000 euros can be incurred, but also because it can otherwise be dangerous for people and nature.
Proper disposal makes it possible to reuse the tire composite materials. In this way, you not only prevent a high fine, but also make a positive contribution to the environment. Since new tires are usually bought directly at the time of disposal, it is worth having the old tires disposed of directly at the tire dealer. This means that there are no additional costs or expenditure of time.