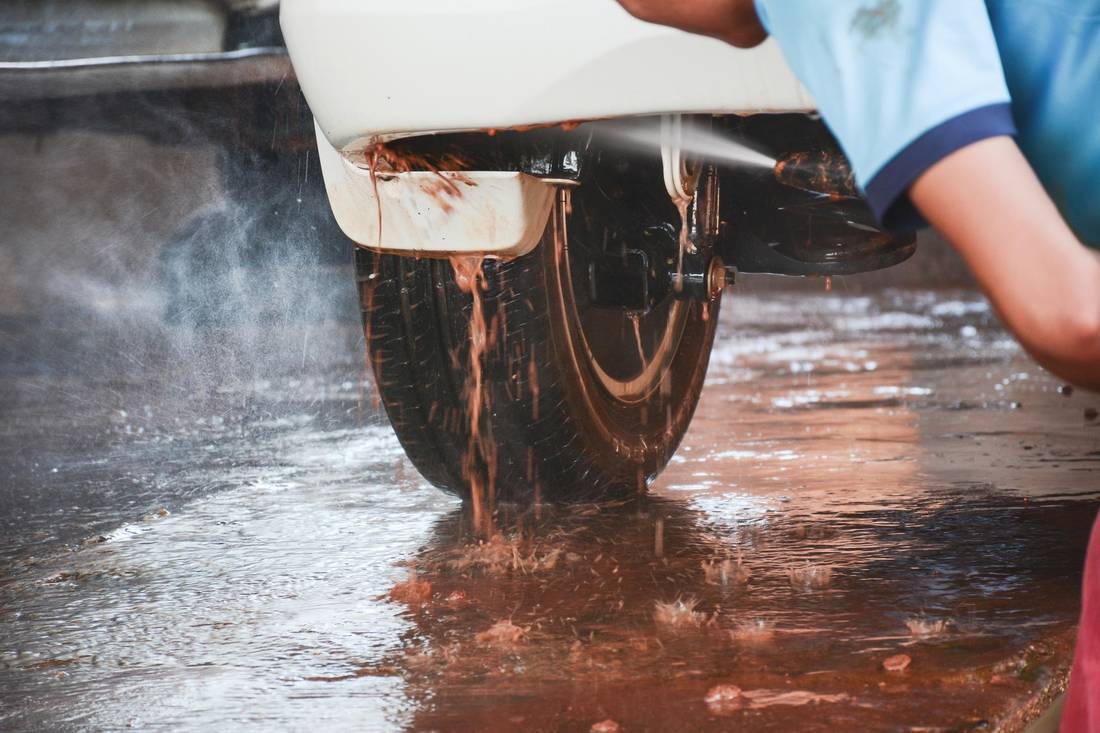 Wipe the dust? Don't!
Apparently, the Sahara is so far away from us – but when it comes to the phenomenon of "blood rain", the largest dry desert on earth is very close. You can see the dust not only on our cars, garden furniture or balconies, but also in the air. Because in daylight everything is bathed in a mystical hue – and in the evening you often see an intense afterglow like never before. The Sahara dust only becomes really annoying when it rains. When the fine sand mixes with the water droplets, this mixture covers everything that the rain can reach. Even your car if it's not in the garage. But what to do if the white car is suddenly colored orange-brown all over? We'll tell you: Don't just wipe it off like that!
Water march!
Before you do anything to do with car care: simply spray your car generously with clear water. This is usually forbidden in the private sphere – so drive to the nearest car wash. There are often "cleaning boxes" with water jets in which you can shower your car before the actual cleaning. If you don't do this step and start wiping right away, you could damage your paintwork. Because the fine sand works like sandpaper together with a sponge or cloth. This is how you get the finest scratches on the paintwork of your car in no time.
Off to the car wash:
Once the coarsest dust of sand has been washed off your car, you can take the second step: Drive to the car wash of your choice. The rest is done with a lot of foam and care and you end up with a clean, shiny paintwork again. However, the maintenance program does not end there. The fine Sahara dust also settles between the body and doors and also on the interior surfaces of your vehicle! That means: rework. Vacuum the entire interior including the upholstery. Then use a very damp cloth and wipe the affected areas. Wash this rag often and thoroughly so that it cannot sand and damage anything. At the end of the day, you should replace the pollen filter (or have it replaced) if it is very dirty. A clean filter not only ensures fresh air when there is pollen, but also prevents the dirt on the filter from being emptied into the interior at some point. This can happen if it has not been changed for a long time.
Remove Sahara dust step by step:
Give the car a good shower
Then drive through the car wash
Vacuum the interior, wash all surfaces
Change pollen filter