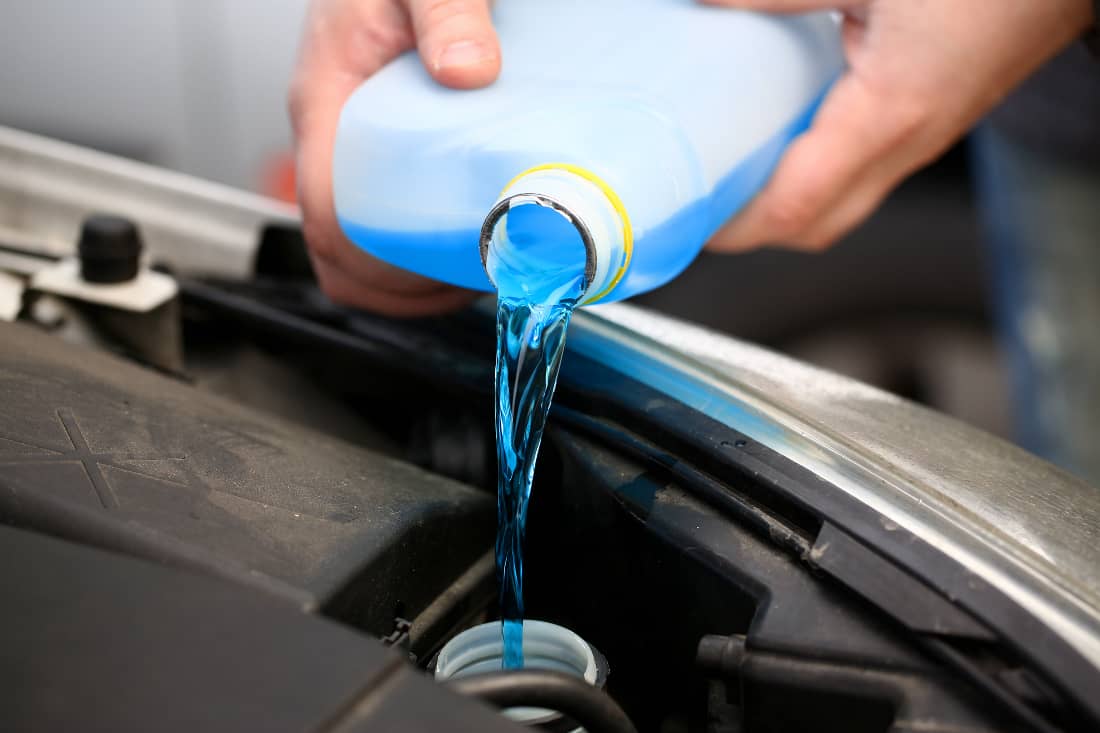 What is antifreeze made of?
Antifreeze consists of monoethylene or monopropylene glycol and certain additives against corrosion. Only when mixed with (low-lime) water does it develop its optimal effect. There are already premixed products on the market or those in which you add water yourself.
Which antifreeze should I use and when?
The correct mixture of water and antifreeze and the change interval may vary depending on the vehicle manufacturer. It is best to stick to the appropriate ones Manufacturer specifications or the recommendation of your workshop. But you should think about it every few years. Action is required at the latest when the indicator light comes on.
Are there differences in antifreeze?
Yes, because they consist of different additives that are not tailored to every vehicle. They can be clearly distinguished from one another in terms of color: Green, blue or pink / red. Based on the color differences, it is therefore quite easy to find out which antifreeze is best for your car. In any case, it makes sense to follow the manufacturer's recommendations. You can find information on this in the owner's manual for your car.
How do I check my frost protection?
Check your frog protection with one about twice a year Test spindle. You can get the device in specialist shops or online for a few euros. The measurement is very simple: hold the spindle in the cooling water and read the result. Show the Scale below -20 degrees on, everything is fine. Otherwise just add frost protection.
Refill antifreeze: Here's how
Your first step should always go to the owner's manual for your vehicle. The type of coolant or antifreeze that applies to your vehicle is specified there. If you want to make the mixture yourself, depending on the manufacturer, you have to make a proportionate mixture of frost protection and water, for example in a 50:50 ratio. This is how you do it:
Let the engine cool down sufficiently
Open the cooling water tank
Fill in the finished mixture
Measure antifreeze, top up if necessary
Close the container
Don't forget: windscreen water also needs frost protection
The washer fluid in your car must also have sufficient frost protection. In this article we have summarized how you can measure here and, if necessary, top up correctly.