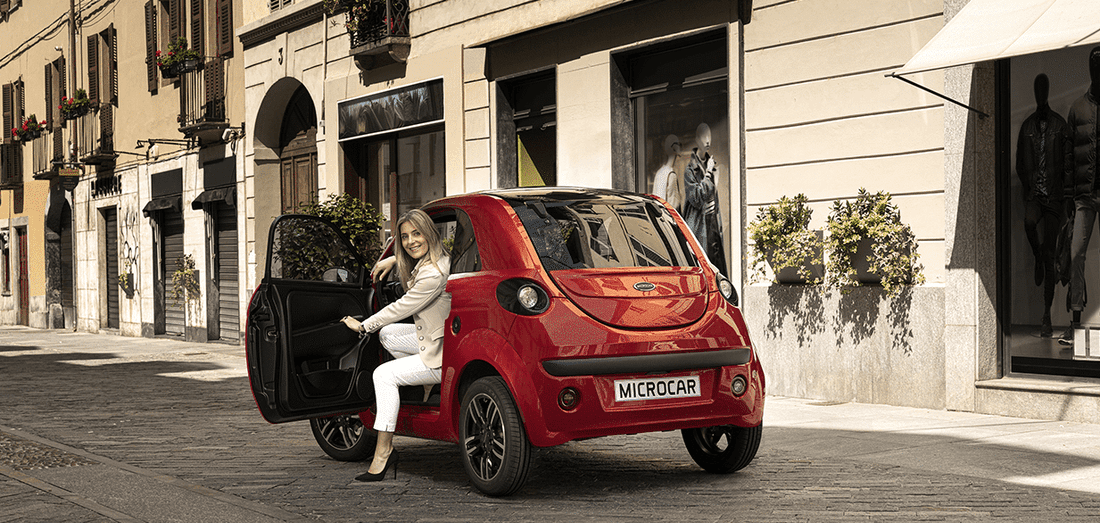 contents
Who is allowed to drive a 25 km/h car?
When can I drive a 45 km/h car?
What driving license do you need for an AIXAM?
AIXAM brand models at a glance
Overview of models from the Ligier brand
Can a normal car be converted into a 45 km/h vehicle?
Conclusion
Who is allowed to drive a 25 km/h car?
First things first: A moped driver's license does not allow you to drive a multi-track vehicle. And such are all vehicles that have four wheels and not two, such as a bicycle, moped or moped. For driving a multi-lane vehicle with a Top speed of 25 km/h an AM or B driving license is required. Unless it is a wheelchair. Until 2002 it was still allowed to move such a vehicle without a driver's license. Since 2002, however, the conditions have changed. So the vehicle must as ambulance be approved, which is usually no longer possible with petrol-driven vehicles. Only multi-lane vehicles that are no faster than 20 km/h and are no wider than 70 cm are therefore exempt from driving licences. Vehicles with up to 25 km/h are neither of a Driving license requirement exempted per se, nor can they be driven with a moped license. Light motor vehicles with four wheels may not have an output of more than 6 kW and an unladen weight of no more than 425 kg. This is a restriction for all vehicles from the segment of mini, moped, light motor vehicles.
When can I drive a 45 km/h car?
Moped, mini, and micro cars fall into the vehicle class of vehicles bis 45 km/h top speed and this also requires a class AM driving licence necessary. The driver's license for this vehicle class is particularly interesting for young people, as you can already acquire it at the age of 15. An important restriction However, there are: A vehicle that can be driven with the AM driving license must have at least four wheels and no more than two seats. If the micro-car has three wheels, you need a category A1 driver's license. Anyone who already has a classic drivers licence class B has, of course, can also be on the road with these micro cars.
Do German car manufacturers not offer any micro cars?
No, since the end of the 1950s this vehicle class has been used by the well-known Germans car manufacturers no longer represented. However, small vehicles from German production at the time, such as the Messerschmitt cabin scooter or the BMW Isetta, enjoyed great popularity in the post-war years.
Can I use the Micro-Car on the Autobahn?
Vehicles with a maximum speed of 45 km/h are excluded from use Motorways and Motorways excluded, since only vehicles that can drive faster than 60 km/h due to their design are permitted here. So if you own a micro car, you can only move it on country roads and in towns or cities.
The safety of mopeds and micro cars
Anyone who is interested in purchasing one of the vehicles described here should know that for the Vehicle safety in this vehicle class is completely different consist. So are crash tests not mandatory for this vehicle class. With their limited maximum speed of 45 km/h, light motor vehicles are more of an obstacle, especially on country roads, and require other road users to be increased attention and consideration. It is true that light motor vehicles are allowed to travel on country roads at the maximum permitted speed of 45 km/h, even at night, because a correspondingly roadworthy lighting system is a prerequisite for the registration of these vehicles. For reasons of self-protection, however, the possible high differences to the speed of other road users should be pointed out here. Compared to single-track vehicles, which can be driven with driving license classes AM or A1, micro-cars have the advantage that you sit in the dry when it rains and also cannot simply tip over – which is why they are also used by People with disabilities as an alternative used for individual mobility. However, when it comes to accident safety, you should keep in mind that micro cars do not offer the same protection as classic cars.
What driving license do you need for an AIXAM?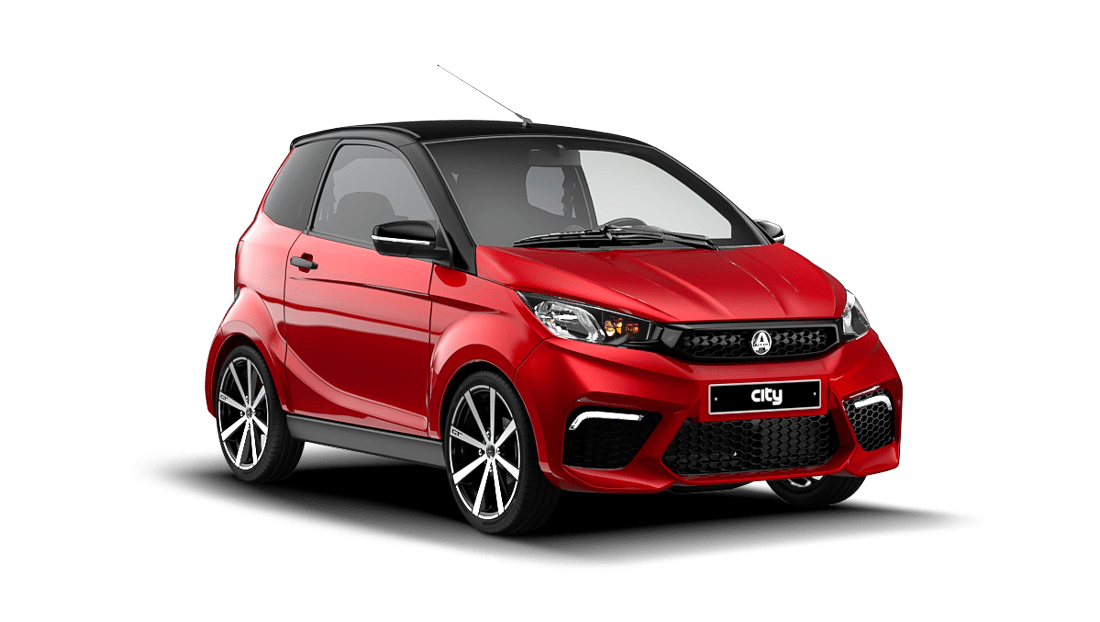 AIXAM is a French manufacturer of light vehicles and offers a wide range of light vehicles, all of which are registration-free.
AIXAM is one of the largest light vehicle manufacturers and offers a wide range of models. Access to weatherproof mobility you get from the age of 15 with the driver's license of the class AM – and that nationwide. If you have a category T driver's license (tractor), you can also drive these vehicles.
What does freedom of admission mean?
No approval is required for the commissioning of light motor vehicles. Only an insurance certificate as with mopeds and a corresponding small number plate are required. This means that mini-cars have extremely low operating costs. Become the light vehicle Insurance costs similar to a moped calculated, no vehicle tax, no expensive registration costs and Light vehicles also have an advantage when it comes to maintenance.
For current light motor vehicles, the freedom to register also means that TÜV and exhaust gas tests are no longer required, and an environmental sticker is also not required. Light motor vehicles are therefore also free for all environmental zones and are not subject to possible here driving bans.
AIXAM brand models at a glance
The French Market leader for light vehicles runs a model range of conventionally powered light vehicles that consists of three series. The classic "City" models are the first. AIXAM offers the City in three equipment lines. the The cheapest alternative is the "City Pack" with a starting price of 11,790 euros. The City series is also available as a Coupé EVO in a version with a flatter roof line. There is also a version called "Crossline" with the look of a mini SUV. The current top model of the City series is the Coupé GTi for 16,490 euros. These vehicles are all made by the same KUBOTA diesel engine driven. A two-cylinder 4-stroke diesel engine with a displacement of 479 ccm and the maximum permitted engine output of 6 kW. The consumption of the vehicles is given as 3.1 liters per 100 kilometers.
If you like it electric, you get it the City also in an E version. The fully electric AIXAM are also available as City, Coupé or Cross Premium. the The basic price of the e-AIXAM is €14,290, the e-Coupé GTi forms the upper end of the price list at 18,890 euros. The electric AIXAM are powered by a 6kW synchronous permanent magnet motor. the The battery in the eCity has a usable capacity of 5.14 kWh and thus offers a range of up to 70 km at. The eCoupé and eCrossover each have a battery with 7.26 kWh and can therefore travel up to 95 km. These are very adequate values ​​for the area of ​​application generally intended for these light motor vehicles.
who it a little cheaper likes, turns to the AIXAM "MiniAuto" models. The entry-level prices here are already listed at €9,690. Although the vehicles differ in appearance from the city models, they are powered by the same 6 kW diesel engine.
But AIXAM also has some for entrepreneurs and here in particular specially designed models for delivery services on offer. The light motor vehicles known as "trucks" impress with an almost square loading area that is separate from the passenger compartment. A two square meter footprint and the design both as Platform or also as a closed loading area let the AIXAM truck become a delivery hero. As with the other vehicles, AIXAM offers the "truck" with both the Two-cylinder diesel as well as with the 6kW electric motor at. Both vehicles can be driven from the age of 15 with an AM driving license.
Discover now all models from AIXAM at AutoScout24.
Overview of models from the Ligier brand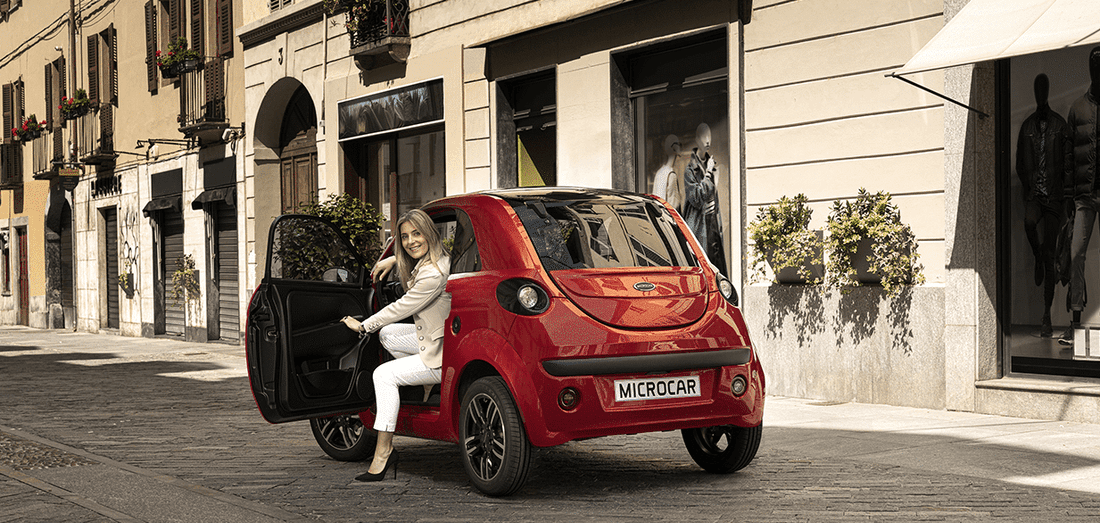 The Ligier brand offers a total of four different microcars. Including the Ligier Due.
He starts it off Ligier Due, which has a 6 kW diesel engine and is available from €10,080. the average Ligier gives fuel consumption as 3.6 liters per 100 km at. the Dué is only 2.87 meters long and fits into every parking space. In terms of width and height, the Dué has an almost square ratio of 1,500 mm to 1,485 mm. All Ligier models are accelerated to their top speed of 45 km/h by a diesel engine. Particularly noteworthy are the "Ligier JS60" models, which the manufacturer describes as "chic SUVs".
Ligier offers one as an option for its models driver airbag – multimedia units with Apple CarPlay are also available. So doing without more than 45 km/h doesn't have to mean doing without popular extra options in your own microcar.
Discover all Ligier models at AutoScout24 now.
Can normal vehicles also be converted?
Theoretically yes. In practice it will be difficult. The rules for driving license category AM are clear. The maximum vehicle mass must not exceed 425 kg and the power of the drive must not exceed 6 kW for light vehicles. The limitation of the curb weight alone no longer allows the idea of ​​normal cars with reduced speed. Which of course only applies to people who don't have a category B driver's license. (Or just the "old threesome"). If you absolutely want to drive a vehicle with a roof at the age of 16, you have to obtain a category A1 driving licence. This opens the alternative to a conversion. However, only a few vehicles meet the requirements for such a conversion. It will be possible with the Ellenator, the conversion of a Fiat 500, which is then not only considered a "tricycle" (you can drive it with an A1 driver's license), but can also be reduced to a maximum of 15 kW of power. The Fiat 500 converted in this way costs a total of at least €17,490 as a new vehicle with its base price of €12,490 and the additional conversion costs of €5,000. But the youngsters are then also on the road in a vehicle with crash safety and all the usual safety equipment. And the converted Fiat 500 Ellenator can even drive on the motorway at up to 90 km/h.
Conclusion
The main thing is to be mobile – for many people, individual mobility is a very valuable asset. As an alternative to normal vehicles with their high running costs, microcars and moped cars are a practical option, especially for people in rural areas alternative. If you just don't want to get wet on your moped and already have a driver's license, you'll find what you're looking for in the microcars. If you want to give your offspring their own mobility early on, you have to make a decision: security for a lot of money and from the age of 16 with a class 1A driver's license, or for the small budget – a micro car.