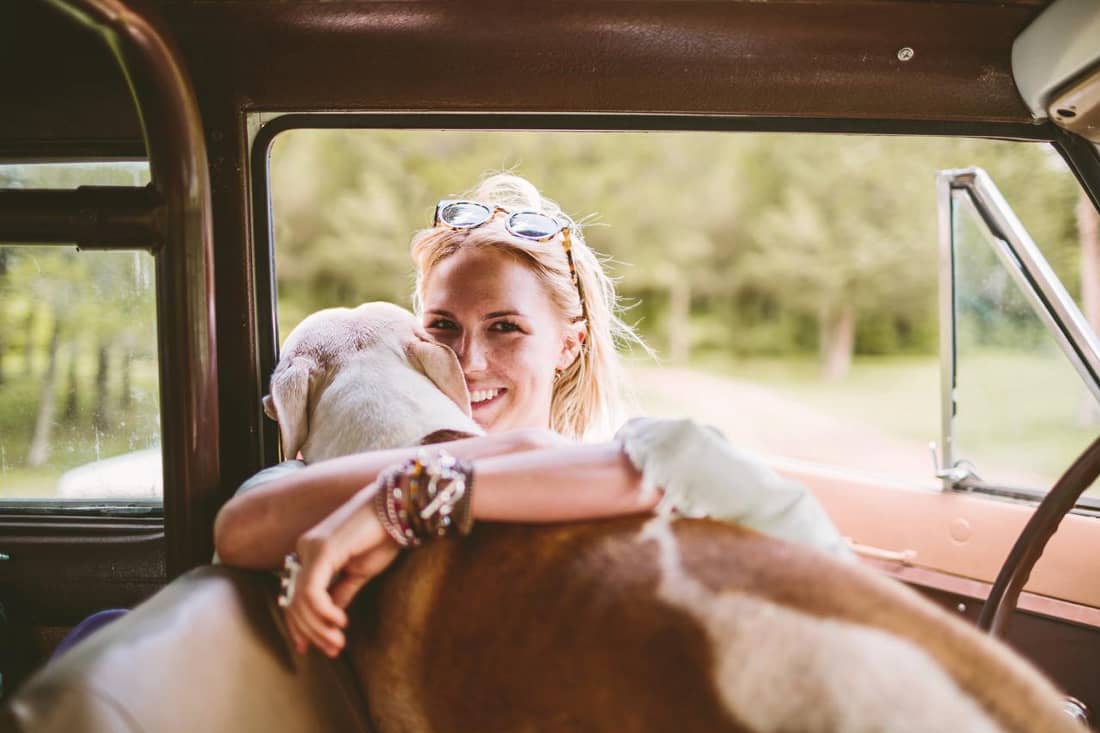 contents
Transport regulations: How to secure the dog in the car?
High-roof combi, station wagon, van & SUV: which is the best dog car?
Easy entry: Which car has the lowest loading sill?
Spacious travel compartment: Which car has a large trunk and space for the dog box?
Models compared: What are the most popular dog cars in 2022?
Conclusion: Tips for buying a dog car
Safety rules for transporting dogs in the car
There are no special regulations for transporting four-legged friends in the car. But the Section 23 of the Road Traffic Act (StVO) generally stipulates that goods carried in the vehicle must be secured in a manner that passengers and road safety are not endangered. This also applies to the dog on board.
The fur noses are only allowed to ride if they can be accommodated in such a way that they do not become a danger during the journey or in the event of an accident. The space on the parcel shelf or on the lap of passengers is taboo in any case. Otherwise one threatens Fine of at least 30 euros.
So the dog can travel safely in the car
But there are still enough possibilities to leave your four-legged friend on board according to the regulations. The dog is allowed to ride along if he
wears a dog harness to fasten on the back seat or can be accommodated in a closed dog seat,
is stored in the rear footwell in a transport bag or box,
travels in a dog crate on the back seat or in the cargo compartment,
has its own built-in transport cage available in the hold,
the loading compartment is separated from the passenger compartment by a dog guard.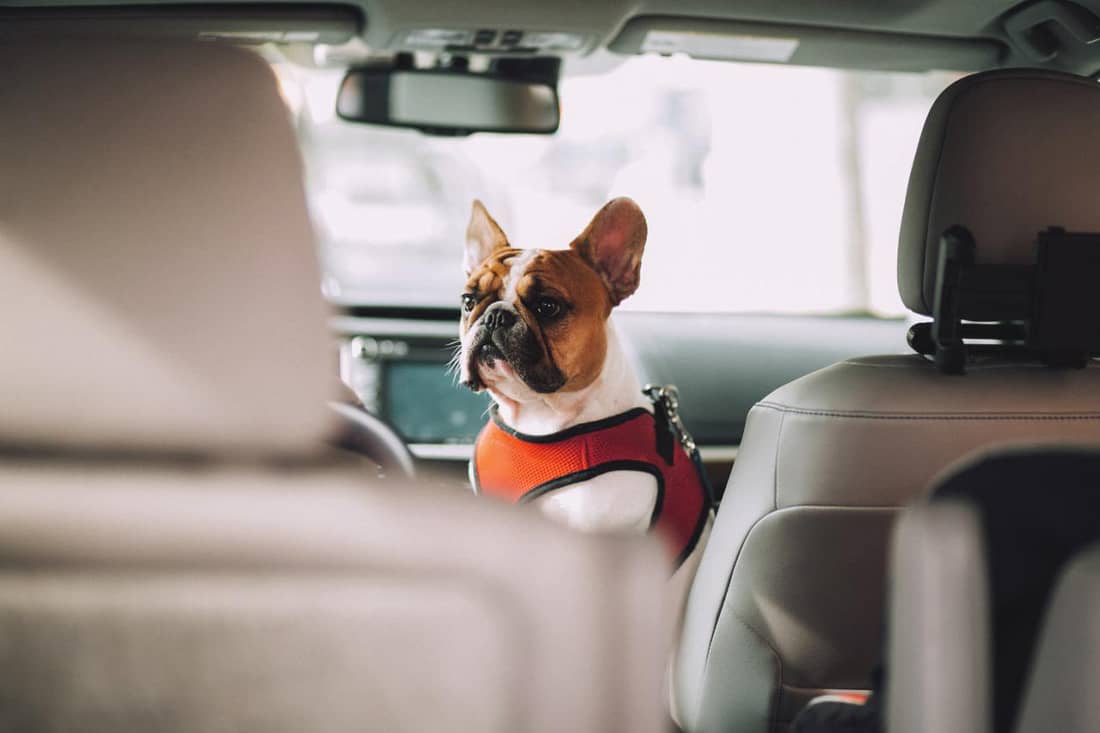 Even if there are no special regulations for transporting dogs in the car, the four-legged friend should be properly secured.
Which car if you have a dog?
High-roof station wagons, vans, SUVs or classic family station wagons have good structural requirements as a dog carto accommodate the dog safely and comfortably. If you want to buy a car for dogs, you have plenty of choice in all price ranges. In any case, it is important:
The size and height of the loading compartment must match the profile of the four-legged friend. The same applies when using a dog box. A dog-friendly car trunk should therefore have at least 450 liters of storage space.
One large opening to storage space at the back is practical for humans, as the dog and dog box are easily accessible.
One low sill makes everyday life easier for the dog, as getting in and out is more convenient.
Cars with a high loading sill such as off-road vehicles or SUVs can ramps designed to help with boarding and alighting. This protects the dog's joints and is particularly useful for seniors. Balancing on the catwalk is also fun for most of them.
Which car has the lowest loading sill?
high roof station wagons like Dacia Dokker and Citroen Berlingo or Combinations such as Skoda Fabia and Renault Megane have a low sill under 60 centimeters. This not only makes loading easier for people, but also has advantages for four-legged friends traveling with you.
A low loading sill makes it easier to get in and out
If you put your little dog in the car anyway, you don't have to worry about boarding. It looks different if large, elderly or four-legged friends prone to back and joint damage should come on board. In these cases, a dog car with a low loading edge is recommended for transport in the loading compartment. Because the makes getting in and out easier and protects your back and ankles in everyday life the four-legged passenger.
Which car has a large trunk?
SUVs, wagons, vans and high-roof wagons have good prerequisites as dog cars if the trunk volume is at least 450 liters. Because then medium-sized dogs can still be comfortably accommodated in the loading compartment. That should be with one though mesh or dog guard be safely separated from the passenger compartment.
Also enable 5-door with wide swinging tailgate or wide gullwing doors easy access to the trunk and thus make it easier to load a dog box. The is recommended for safe transport for dogs of all sizes and is used by most after a training phase own regular place in the car accepted.
In which cars does a dog box fit?
A large car with lots of cargo space offers the possibility to rear the dog safe and comfortable in a dog box to transport. Small travel boxes can be found on the back seats or in the footwell space in front of it while Large dog boxes are best in the hold be accommodated by station wagon, van or SUV.
Which is the best SUV for dog owners?
If you want to transport several animals or boxes, you can use a SUV with a boxy rear and high body optimal conditions. Lifestyle SUVs with a flat roof end can also be suitable for transporting dogs if the trunk volume is appropriate. But with their high roof offer classically built SUV or SUV Dogs more headroom and freedom of movement on long journeys.
What car with dog and child?
If you are traveling with the whole family or if you take the family dog ​​with you on holiday, you need a large car, and that too enough capacity for luggage has. This criterion is met by about Upper mid-range station wagons or large SUVs. A cheap start as a family car for children and dogs Vans and high-roof station wagons They offer additional storage compartments in the passenger compartment and, with their high roof structure, provide plenty of space for luggage and four-legged friends.
Which cars have a sliding rear seat?
Cars with a large trunk and sliding rear seats are not only for families, but also especially useful for dog owners. Because this is how the travel compartment in the Increase cargo space at the rear if necessary. This makes sense on long journeys, for example, to create additional space for the dog or the dog box.
These cars have the sliding rear bench seat as standard:
VW Touran
Opel Zafira
BMW 2 Series Gran Tourer
VW Tiguan Allspace
What are the most popular dog cars of 2022?
Skoda Kodiak and VW Tiguan in the SUV category, Citroen Berlingo and VW Caddy as high-roof station wagons or classic 5-door models such as the Hyundai i30 station wagon and Skoda Superb Combi – the top sellers in their class are often at the forefront of the popularity statistics as dog cars. From the cheap entry-level model to the luxury class SUV, the best dog cars 2022 are broadly based and offer different profiles depending on the design.
High roof station wagons & vans
With their boxy body and tall body, high-roof station wagons and vans are dog-friendly cars, which have a lot of space and are also suitable for larger dogs and long journeys. Because their large cargo space offers behind the partition grille or safety net sufficient freedom of movement and can even accommodate larger dog boxes plus luggage. In addition, there are many models as well 7 seater, which allow flexible use of space, for example for families with children and dogs.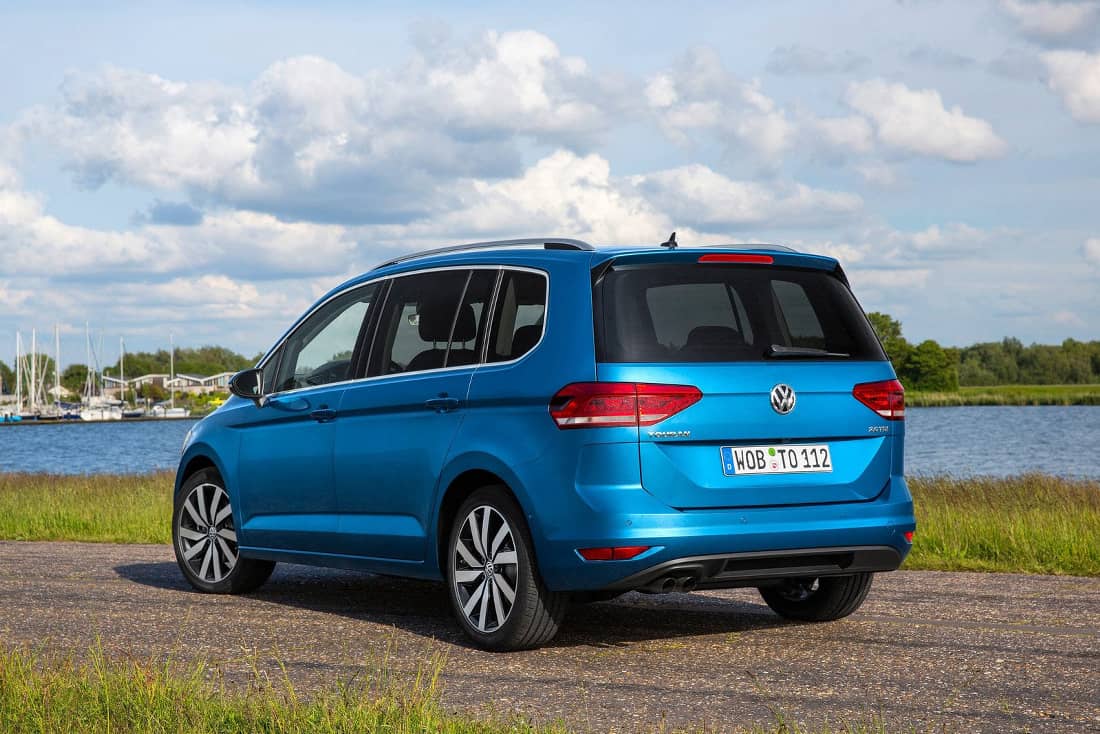 The VW Touran scores with its flexible interior as the ideal dog van.
Big station wagons
Mid-range station wagons stand for lots of space and high standards of comfort. This is also noticeable in properties such as the suspension and interior acoustics. Especially in comparison to older high-roof station wagons, mid-range station wagons are more dog-friendly in this respect and offer advantages in terms of comfort, especially on long journeys.
They are also recommended for easy access and a low sill. Large station wagons also have enough cargo space to accommodate both the Dog box and holiday suitcases in the rear compartment to be able to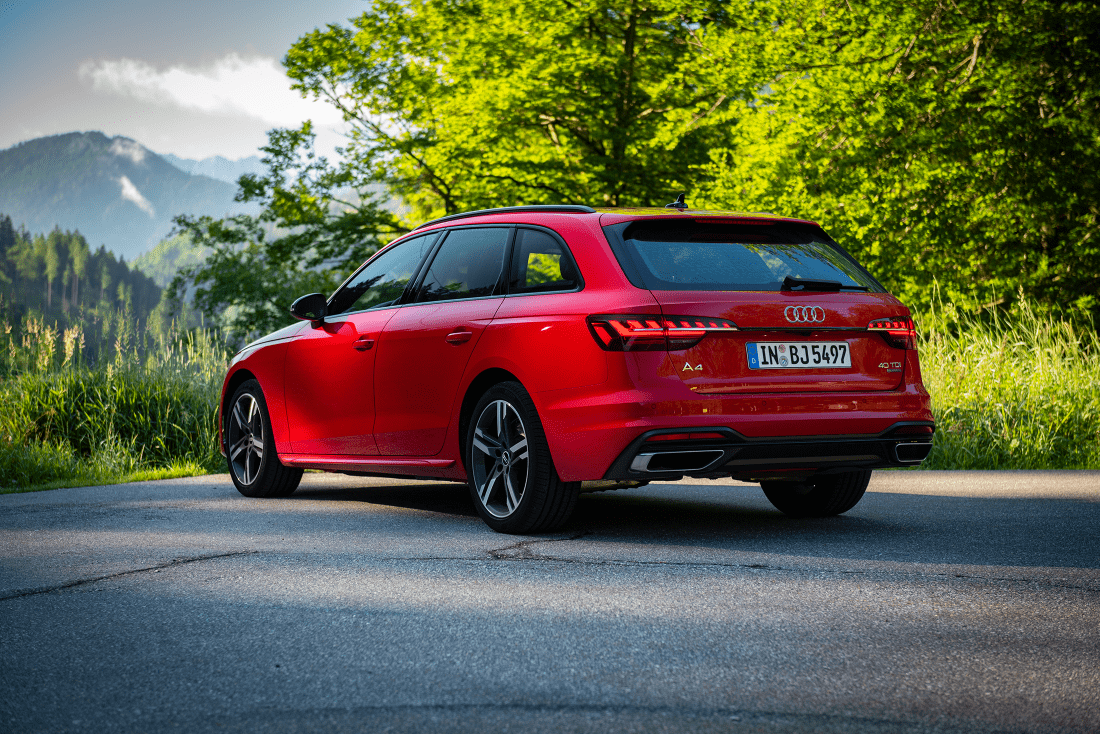 As a station wagon, the Audi A4 Avant not only offers a low loading sill, but also a spacious trunk for traveling with a dog.
4×4/SUV
You don't have to be a hunter or forester to enjoy the benefits dog-friendly SUV or SUV appreciate. With their rustic concept, the models go well with the active human-dog team. Whether trips to the daily forest walk or long holiday trips, in one classic angular and high-built SUV there is enough space for the dog, box and bags.
Some manufacturers also offer the same practical accessories from the leak-proof dog bowl to easy-care covers or linings to the running ramp for easier entry and exit.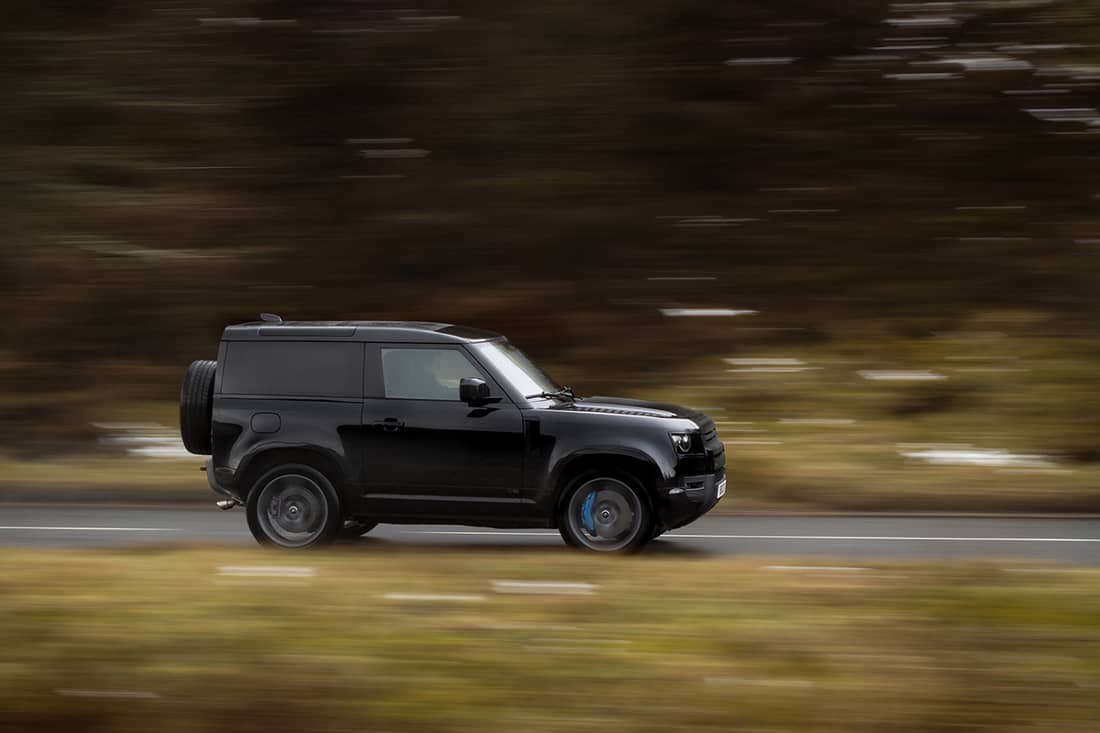 Off-road vehicles like the Land Rover Defender are ideal for an active life with a dog.
Big vans
The flexible space concept with sliding rear seats and often the option of fitting out as a 7-seater make MPVs the perfect choice Car for families with dogs. Because the large vans can be properly loaded for the holiday and still have space for the dog box.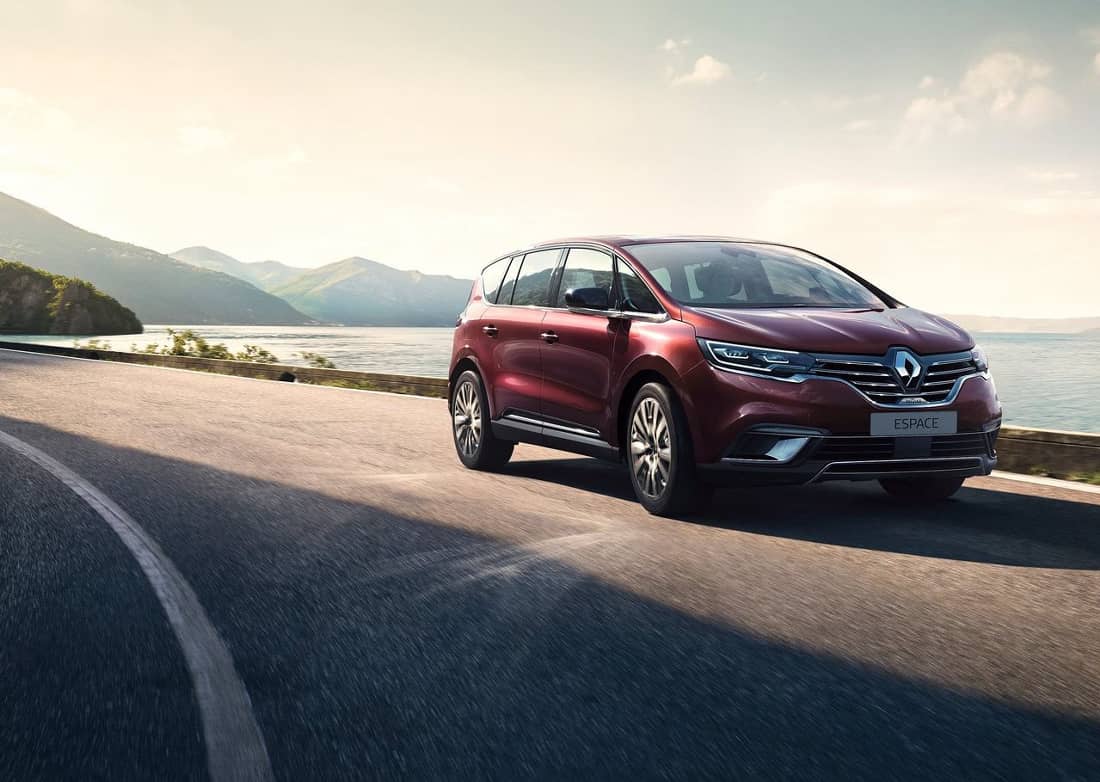 MPVs like the Renault Espace offer extremely flexible interior space and are ideal for family trips with dogs.
Cheap station wagons
A car for dogs can have a good amount of space and still be cheap to buy and maintain. If you are looking for a low-cost model, you do not have to save on space.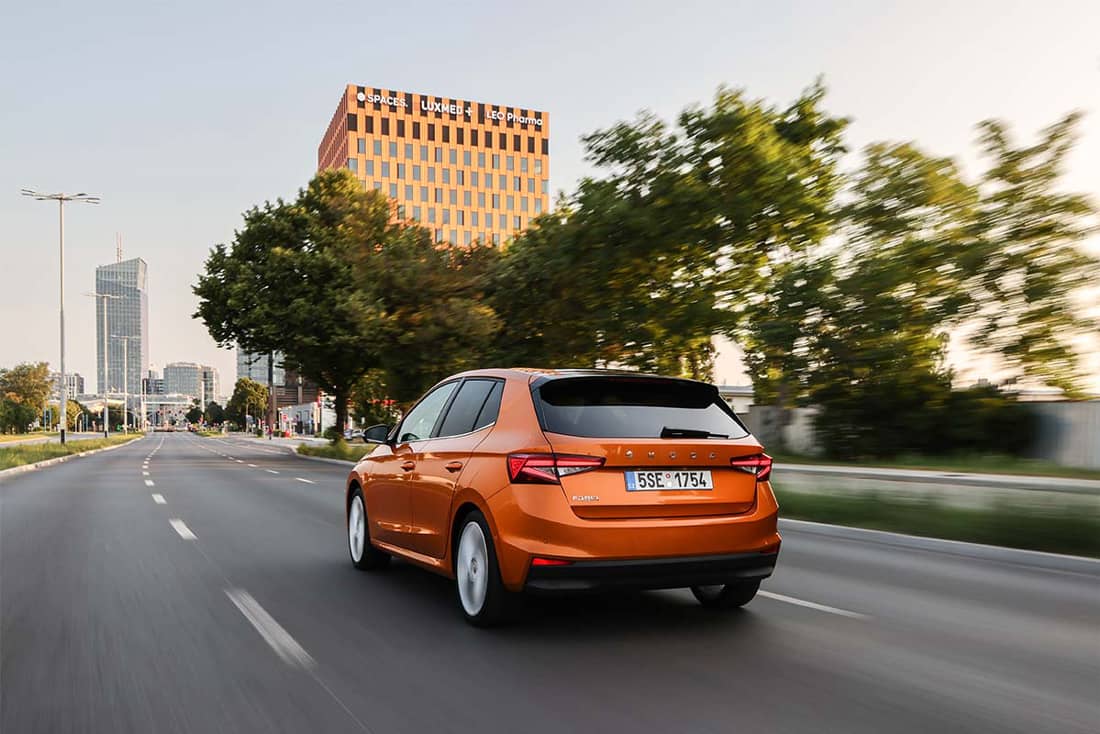 If you are looking for a particularly cheap dog car, the Skoda Fabia Combi may be the right choice.
Conclusion: Tips for buying the perfect dog car
So that the dog in the car does not become a risk, the four-legged friends should too always secured over short distances ride along There is about that Seat belt harnesses, special dog seats, separating grilles for the loading space or built-in and mobile transport boxes. However, the perfect dog car should also offer comfort and enough space to let the four-legged friend ride on board without stress.
are therefore ideal Cars with a large trunk and sufficient roof height. Then the dog can stretch out behind the dividing grille, sit down and turn around in between. In addition, a large loading compartment ensures that there is enough space for family and holiday trips with dogs and luggage. This leaves enough space for the dog to travel in a crate that is its size.
Large mid-range station wagons or classic SUVs have the right space profile. Off-road vehicles, vans or high-roof station wagons are ideal for large dogs or for accommodating several four-legged passengers. With their box-shaped rear end and wide, flat loading area, they make optimum use of space.
If you want to make it easier for your dog to get in and out of the vehicle while protecting your joints, you should pay attention to the height of the loading sill. For models with a high rear, ramps, for example, are a practical everyday helper that also turn spacious off-road vehicles and SUVs into the perfect dog car.