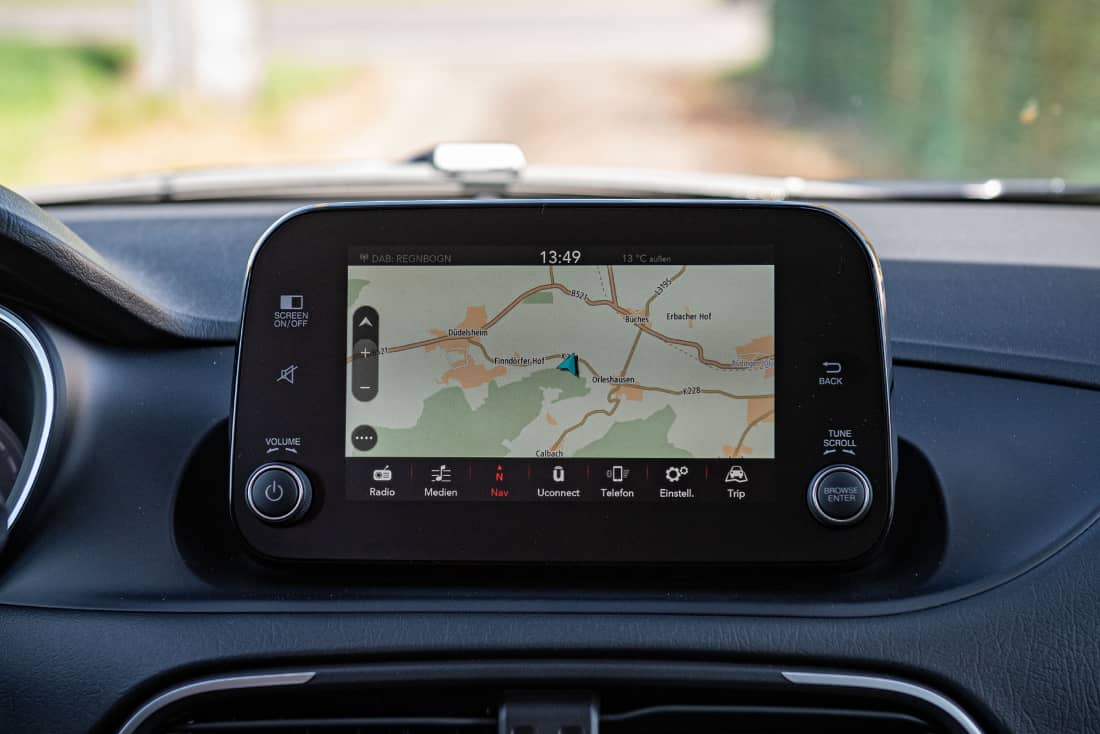 Munich, July 8th, 2021. Modern vehicles nowadays store all kinds of sensitive data on their on-board computers or their entertainment and navigation systems. Anyone who sells their used vehicle should delete this data or at least be aware that in the future the new owner will be well informed about where you have been and when, which media you have accessed and with whom you may have even spoken on the phone . According to a current, representative survey * by AutoScout24 and Innofact among 1,013 car owners, one in four drivers is not even aware that personal data is stored in the on-board computer. Younger drivers in particular often just shrug their shoulders and see no problem in selling their vehicle with their personal data.
Today, cars collect more and more data about drivers and their driving habits. A large amount of data is often sent directly to the manufacturer's backend without the explicit knowledge of the car owner, while others are stored on the on-board computer. If a vehicle is sold, the information may fall into the wrong hands. The current AutoScout24 survey makes it clear that there is still insufficient awareness of this issue. At 26 percent, one in four states that they were not even aware that their own vehicle was collecting personal data. The drivers therefore say: "I have to deal with the topic first and then I'll see." At least 39 percent see the explosiveness and would delete the personal information before a possible car sale or at least see the dealer as having an obligation to more data protection. Specifically, 24 percent say that they delete the data themselves – even if that may seem complicated. A further 15 percent would sell their vehicle through a car dealership and expect it to clean up sensitive information from the on-board computer before the vehicle is resold.
Data? Don't feel like dealing with it!
But there is also a large proportion of the driving population who are completely unconcerned about the transfer of car data. According to the AutoScout24 study, 16 percent of those surveyed say that they do not feel like dealing with the topic. Should you ever sell your vehicle, it will include your personal data. Another 19 percent see no data protection problem because they are sure that their car is not collecting any data.
Older people startled, younger ones indifferent
The topic of data is comparatively little present, especially to travelers over the age of 50. In this age group, 31 percent stated that they were not even aware that their vehicle was collecting data. Since older people in particular often drive newer vehicles with good electronic equipment, this group in particular is likely to be severely affected. Younger drivers under the age of 30, on the other hand, are more well informed: Only 17 percent are not aware of the data issue. It is all the more astonishing that the proportion of carefree people is highest among the boys: 22 percent of the under 30-year-olds, but also 21 percent of the 30- to 39-year-olds see no problem in the cars collecting data: They would have their own vehicle resell easily with the information saved on the on-board computer. Older people clearly see it differently: Only 11 percent of drivers over 50 years of age do not care that future vehicle owners have access to their data.
Jochen Kurz, Director Product at AutoScout24: "The fact that manufacturers collect data on the driving behavior of car owners doesn't have to be a bad thing in every case. This can potentially make cars safer and reduce traffic overall. However, the manufacturers should not collect any personal data and the vehicle owners should consent to the transmission of their information in advance. It is best to delete the data on the on-board computer before selling your own vehicle. "