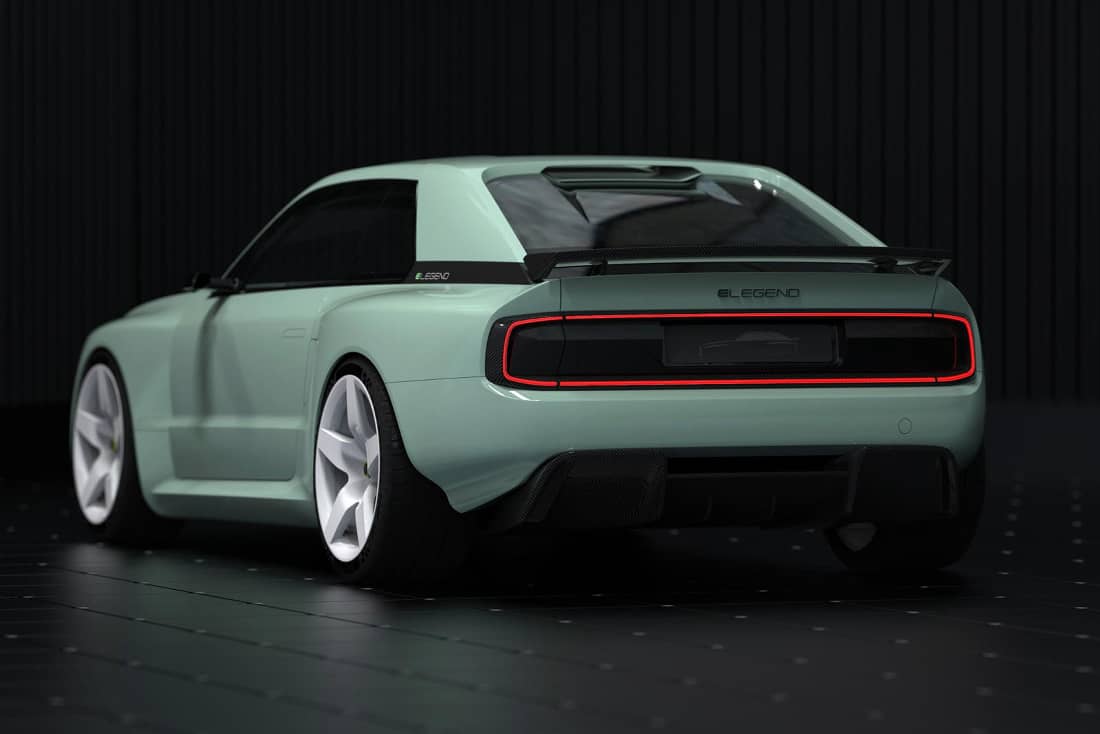 With E-Legend, another electric car start-up from Germany has stepped into the spotlight. EL1 is the name of the first model that has now been presented, which optically interprets the original Quattro from Audi in a modern way. And just like its design model, the sports car, which is planned in an edition of 30 copies, will have all-wheel drive, although it is electric and four times as powerful as the original Quattro.
With, among other things, the strikingly short coupé silhouette, concise wheel arches and the slotted bonnet, the EL1 leaves no doubt as to which model it is emulating. At the same time, there are also some modern details such as futuristic LED lights. The EL1 is based on a carbon monocoque, the exterior and interior parts are made of carbon fiber reinforced plastic.
Read now: Audi Sport quattro driving report
816 hp for 1 million euros
The three-engine drive with its 600 kW / 816 PS, which should allow the sprint from standstill to 100 km / h in 2.8 seconds and a maximum of 255 km / h (vehicle not yet for sale, homologation pending²) . Around a third of the vehicle's weight of almost 1.7 tons is contributed by the 550 kilogram and 90 kWh traction battery. According to the manufacturer, it should allow a range of 400 kilometers.
At the end of 2023, E-Legend plans to bring the first examples of the EL1 onto the market. As is usual with exclusive e-sports cars, the all-wheel drive car will cost just over 1 million euros. The modern Quattro is the first model to be followed by other retro Stromers called EL 2 and EL3. According to "Auto Motor und Sport", the EL2 could be a reinterpretation of the legendary Lancia Stratos with electric rear-wheel drive. (Text: mh / sp-x, tv | Images: manufacturer)