Easily make a herringbone braid yourself
Do you see a lot of people nowadays wearing a so-called herringbone braid, but you don't know how to make it yourself? A herringbone braid looks complicated, but this is not so bad. It gives a nice effect, which looks a bit like a herringbone, hence the name of this braid. It might be easier to make than a normal braid.
The herringbone braid
The herringbone braid is very popular these days. You can find them in fashion magazines, but also on the street. Whether you have straight, curly, or wavy hair, a herringbone braid looks great on any hair type!
At first glance, this braid looks very difficult to make. But the opposite is true! This braid is very simple, and it is easy to learn how to make it on yourself or someone else. The technique is so easy to master.
You can also braid the braid in different styles. A herringbone braid that uses large strands of hair will look more like a normal braid, with three strands of hair. Usually the herringbone braids with the thinnest strands are the most beautiful. These take a bit more time to make, but then you have something!
What do you need?
For this braid, all you need is a rubber band and a comb and / or brush to comb out the hair. You can also use games, flowers, feathers or other decorations to complete the braid. For example, a hair band can also give a very nice effect.
Step 1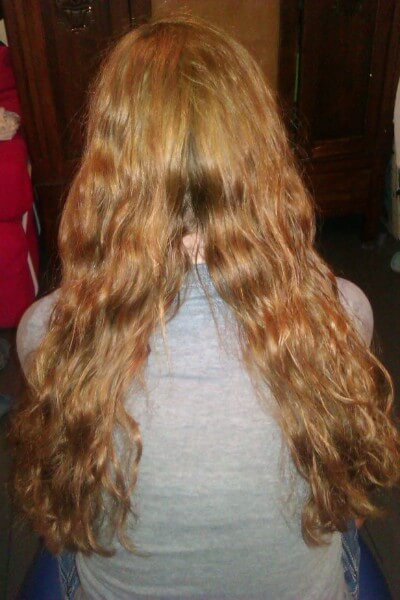 The first thing you do is comb the hair well. Do this with a brush or a comb, and make sure there are no tangles in the hair so that you can easily reach the strands. Then divide the hair into two equal halves. Do this as shown in the picture.
Step 2
Now you can start braiding. Take the right half of the hair and take the rightmost tuft of that half. You can determine how big this tuft is. With small tufts, the braiding will take a little longer, and look a bit finer than if you are going to work with large strands of hair each time. Bring this tuft to the left half of the hair, as shown in the leftmost photo. Then do exactly the same with the left side of the hair. Take the leftmost tuft and bring it to the right half of the hair. This will give you what is shown in the second photo. Keep repeating these steps over and over. After a few tufts you will start to see the structure of the braid.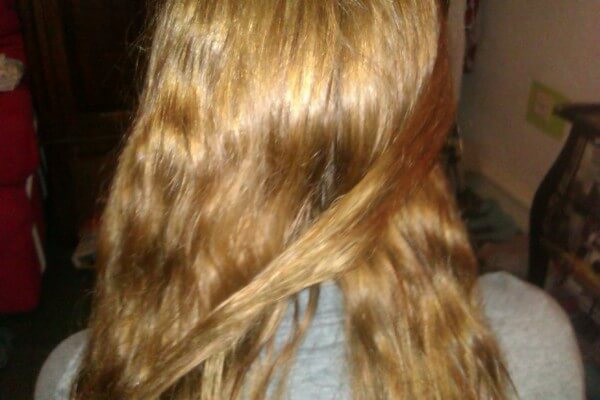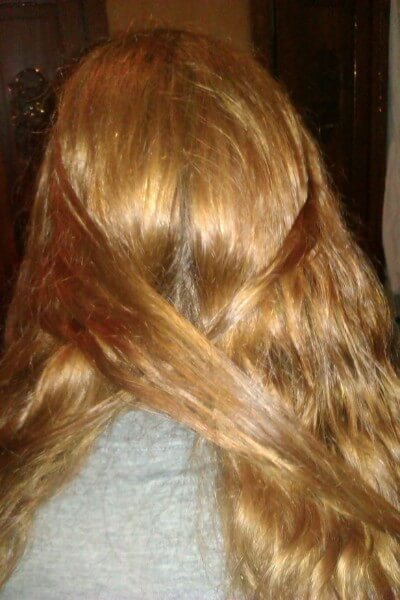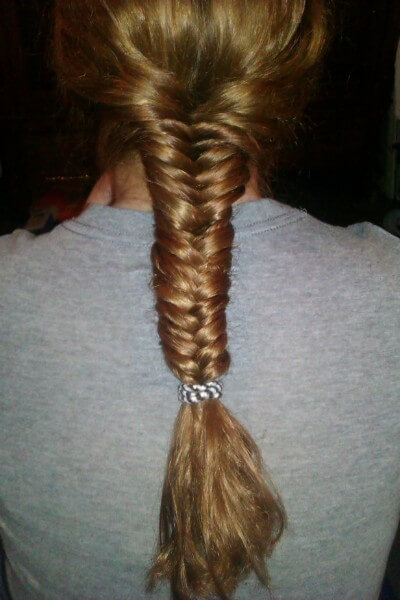 Step 3
Are you satisfied with the braid, and have you almost reached the end of the hair? Then the braid is finished. Put in a rubber band, and you're done! You can pull the braid apart a bit for a looser effect. This will give you a bit of a casual braid.