Fear of dogs
Although we have quite a lot of animal lovers and specifically dog ​​lovers in the Netherlands, there are also plenty of people who have a fear of dogs. Induced by a previous negative experience, by parents / family or because the culture does not allow it. Anyway, with so many dogs in the Netherlands you can hardly escape these animals. How do you deal with it?
The anxious situation
Unsafe
Given the large number of dogs in the Netherlands, you can meet a dog on every corner of a street. This means that many people who fear dogs experience the immediate environment as unsafe. It doesn't matter to most how big the dog is, although a large dog will instill more fear than a small dog. Leashed is a must, because if not, most anxious people will immediately break out into a cold sweat.
Why precisely that fearful person?
We often see that many dogs approach that fearful person. This has to do with the fact that fearful people display correct behavior, which makes dogs react. If children are not made known or have grown up with dogs and the fact that not every dog ​​bites or is dirty, there is a considerable chance that they will have a shock reaction and that can then challenge the dog.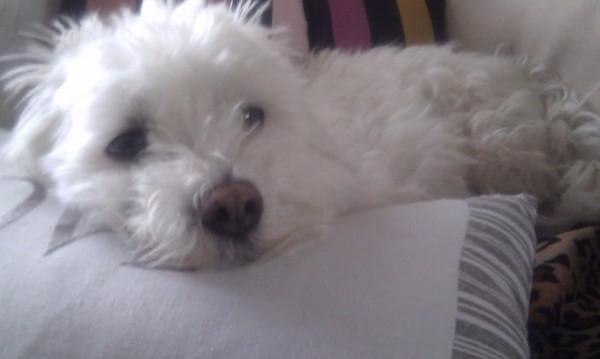 Source: Own dog – Annastaal
Causes
Sometimes it is clear where the cause is and sometimes not at all. Parents' exemplary behavior is clear, but being bitten once is a well-known one. It almost always has to do with people not understanding dog behavior and it makes them unpredictable for those people. When that is the case, people lose control, they feel powerless and the dog is blamed for this.
How do you deal with anxiety? From survival to overcoming
Survive
Every person only functions optimally if they are in a safe environment. Safety comes right after the basic necessities of life such as oxygen, food and drink and sleep. This means that we do everything we can to achieve that safe situation. Of course this is much more intense if there is immediate danger, then you enter survival mode, as it were.
Yet the tension that arises in the body when you have a fear of dogs is somewhat comparable to that fear of survival. Your body produces stress hormones, resulting in:
palpitations
raised blood pressure
perspiration
spinning feeling in the intestines
rapid breathing (you start to breathe higher)
You can learn to live with it, but then any dog ​​- especially those of any size – will continue to terrify you. It may be wiser to overcome your fear.
Overcome
It starts with learning about dogs and their behaviors. Talk about it with people who understand dogs, because that's how you really get to know dogs. The body language of dogs says a lot and in this way you learn in a playful way how dogs are constructed and become more and more predictable for you. From that moment on, the uncontrollable decreases.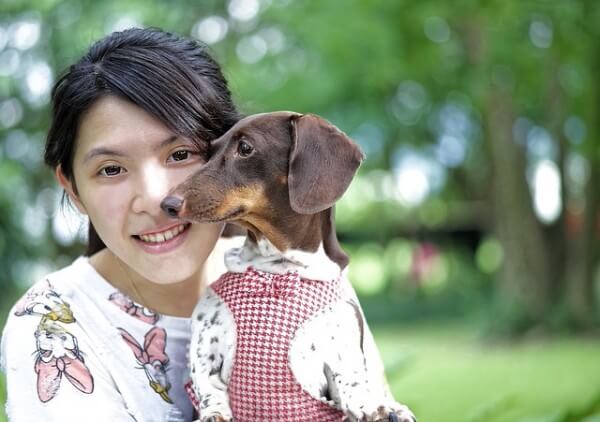 Source: 27707, Pixabay
Never approach unexpectedly, as this can startle the dog, but be open to the dog and allow him to greet you with a sniff (if you are still afraid of a bite, approach him with a closed hand instead of an open hand ). For example, this can be tried with children on a toy dog ​​first and then, possibly with another child who is not afraid as an example, the real dog can be approached in the same way. After sniffing, a pat on the head may be the next step, but if you want to do this on any dog ​​on the street, you should always ask the owner for permission. After all, the dog knows them best.
Encouragement to do well is always recommended, especially with children. This gives them an incentive to keep going. Little by little, that feeling of safety returns as soon as one experiences that the dog, if approached properly, does nothing at all, likes the attention or maybe even be a playmate.
Finally
It is certainly advisable with children that if they have a fear of dogs, you take action. Dogs are always and everywhere and are actually not at all wrong as part of the upbringing. Moreover, you take away a sense of insecurity in a relatively simple way, which means that people can develop more openly? which is also not wrong for adults with anxiety.