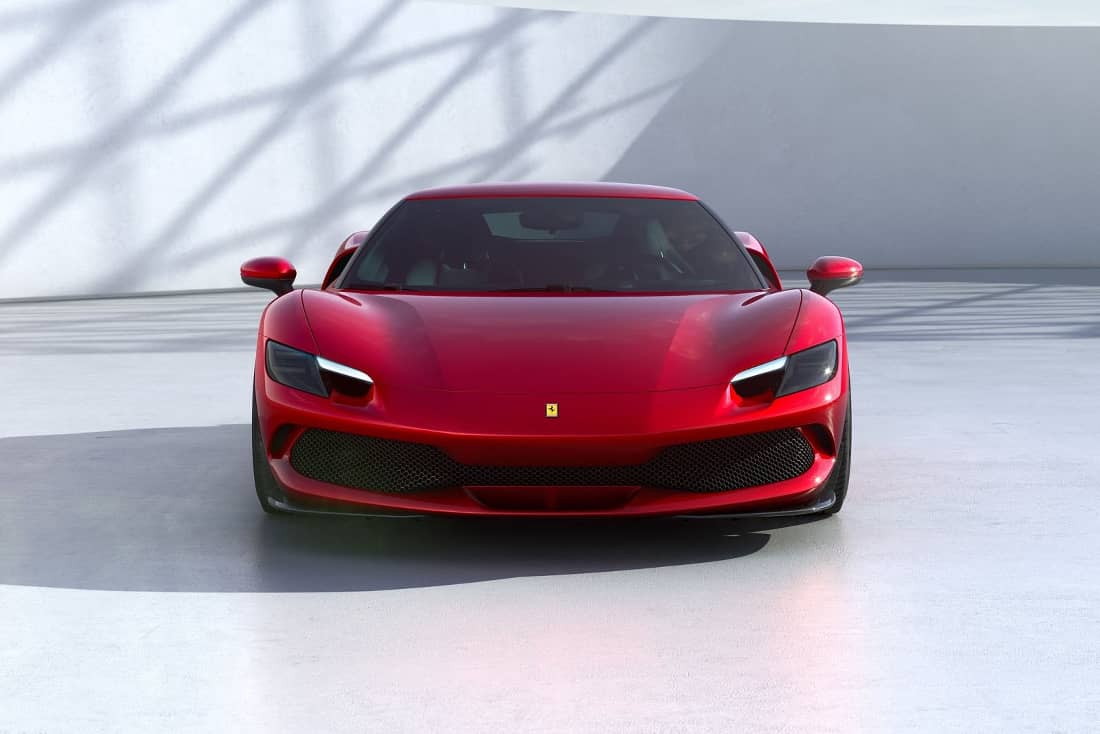 Ferrari is adding the F 296 GTB to its family of two-seater mid-engined sports cars (vehicle is not yet for sale, homologation pending²). The plug-in hybrid with V6 turbo ranks between the V8 sports car F8 and the hypercar SF90 in terms of price and performance. The market launch should take place in 2022 at prices from around 270,000 euros. A lightweight construction package is available for around 30,000 euros extra.
The brand's second part-time electric vehicle combines a supercharged V6 petrol engine with an electric motor for the first time. The 2.9 liter turbo has been completely redeveloped, delivers an output of 488 kW / 663 hp and rotates up to 8,500 tours. In addition, there is 122 kW / 167 PS from the electric motor, which means that up to 610 kW / 830 PS can be sent to the rear axle. The system torque is a maximum of 740 Newton meters. A modified variant of the eight-speed automatic transmission known from the SF90 is used for power transmission.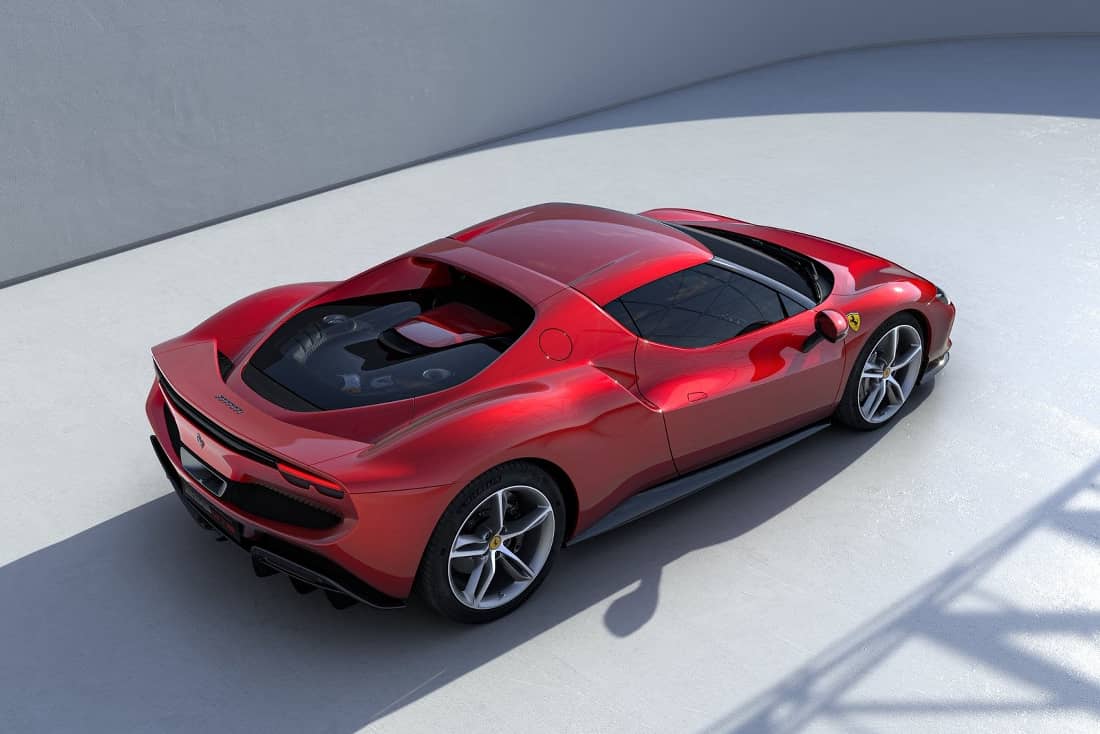 From 0 to 200 km / h in 7.3 seconds
The hybrid drive catapults the mid-engine athlete, who weighs around 1,470 kilograms, to 100 km / h in a good 2.9 seconds, and the speedometer shows 200 km / h in 7.3 seconds. The maximum speed is over 330 kilometers per hour. Purely electric driving is possible up to a speed of 135, according to Ferrari the GTB can cover a maximum of 25 kilometers locally emission-free. The manufacturer has not yet given standard consumption values ​​for the 100-kilometer route.
Visually, the almost 4.57 meter long Ferrari shows the typical mid-engine proportions with a short front and a long rear. The black painted A-pillars, which make the roof appear to be floating, are striking. There are also strongly curved rear fenders with large air inlets and a vertical comb rear. Ferrari does without attached wings and spoilers for aesthetic reasons and lets the body take care of their aerodynamic tasks as usual. (Text: hh / sp-x, tv | Pictures: Manufacturer)