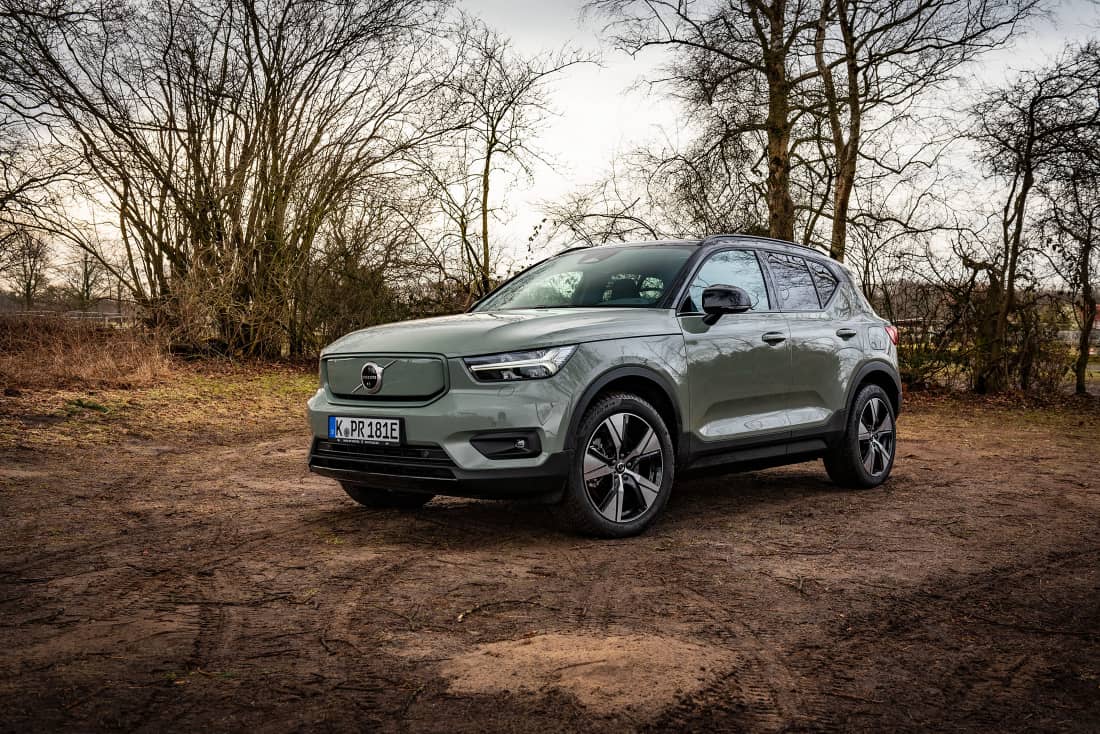 ---
The Volvo XC40 Recharge P8 AWD at a glance
---
First expensive, then cheaper
It is well known that electromobility pays off best from top to bottom for manufacturers. For customers this means: First the strong and expensive models come onto the market, and only later do the rational models.
Volvo obviously sees it that way too and is making its debut in terms of electric cars with the 300 kW / 408 PS XC40 Recharge for at least 58,000 euros (combined power consumption: 25.0-23.8 kWh / 100 km; combined CO2 emissions: 0 g / km² ). In Germany, a maximum of 7,975 euros in funding can be deducted from the self-confident base price, which still does not make the P8 a bargain.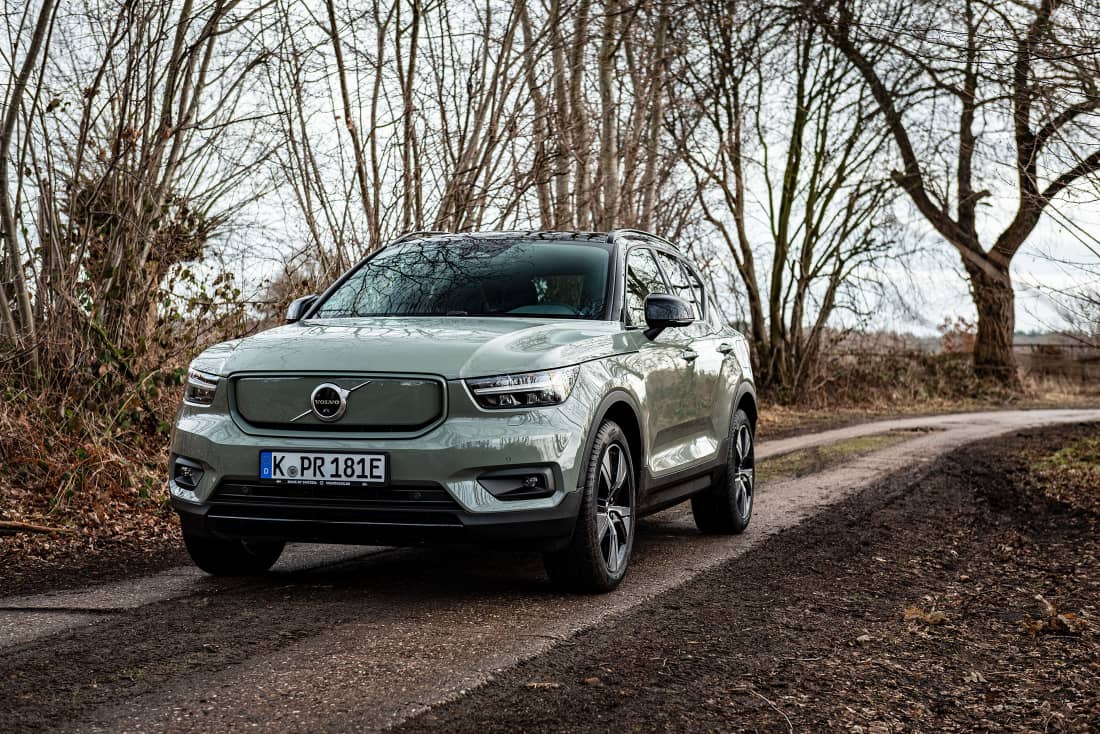 XC40 Recharge shares the technology with the Polestar 2
Only towards the end of 2021 do the Swedes want to offer a much cheaper and less powerful electric version of the XC40 – then without a second electric motor and only with front-wheel drive. The XC40 Recharge we drive, however, relies on the technology of the Polestar 2, with which it also shares the platform (combined power consumption: 19.3 kWh / 100 km; combined CO2 emissions: 0g / km²).
The two 150 kW / 204 PS and 330 Nm strong permanent magnet synchronous motors on the front and rear axles not only ensure electric all-wheel drive, but also sporty driving performance. The Volvo wants to accelerate from zero to 100 km / h in just 4.9 seconds; in the first self-experiment it was more like six seconds.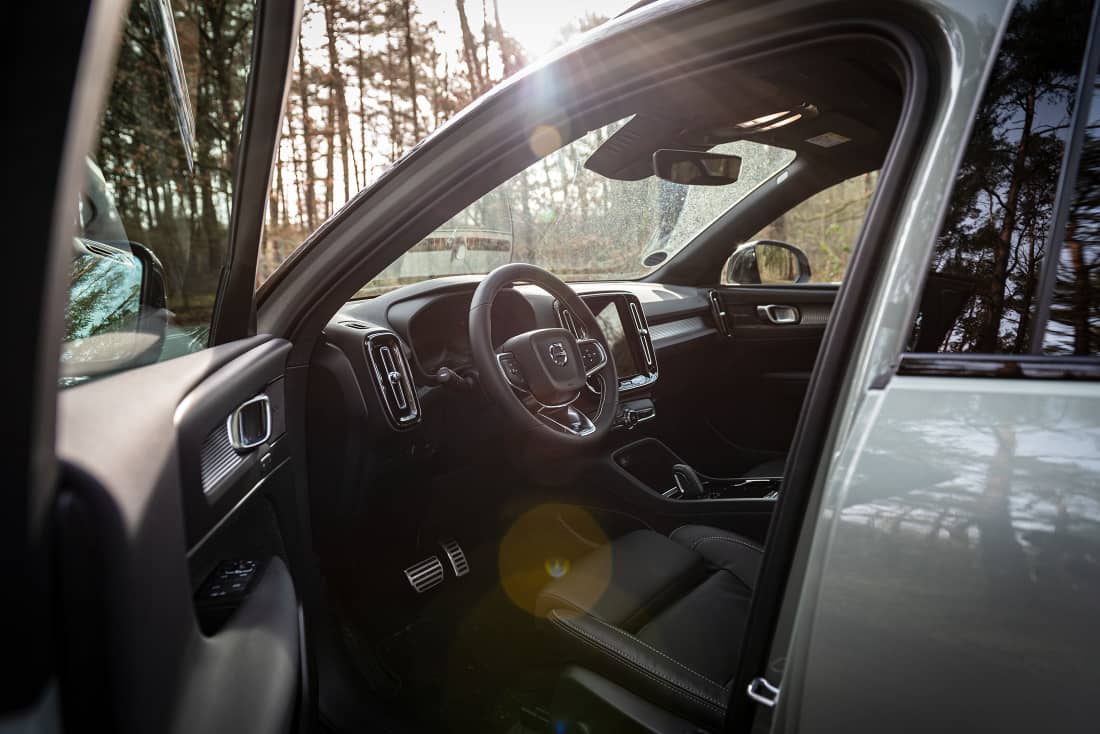 Long range on paper
As with the Volvo combustion engines, the limit is set at 180 km / h, although this fact is of secondary importance for an electric car. It is more interested in the range, which Volvo indicates with 400 to a maximum of 539 kilometers. In the car itself, on the other hand, there is no longer any way to see how far you can get on a single charge. With the switch to Android Automotive as the operating system, Volvo is immediately transforming it into a mobile smartphone, including the battery level display only in percentages.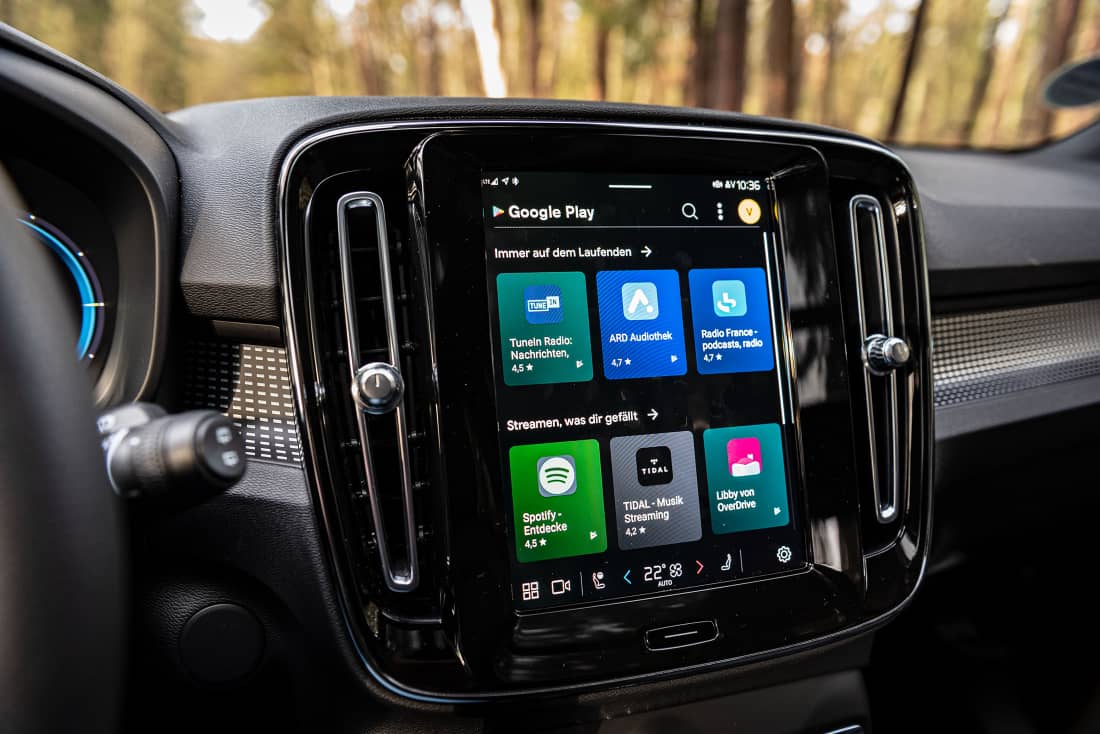 Volvo relies on Android Automotive
Volvo (including Polestar) is the first major car manufacturer to use the Americans' system, which is specialized for vehicle applications, which is initially positive. Volvo's own operating system was clearly showing its age, and in-house developments are hardly worthwhile from an economic point of view. With Android Automotive, on the other hand, you rely on a largely self-explanatory user interface, which requires a certain amount of familiarization from die-hard Volvo fans.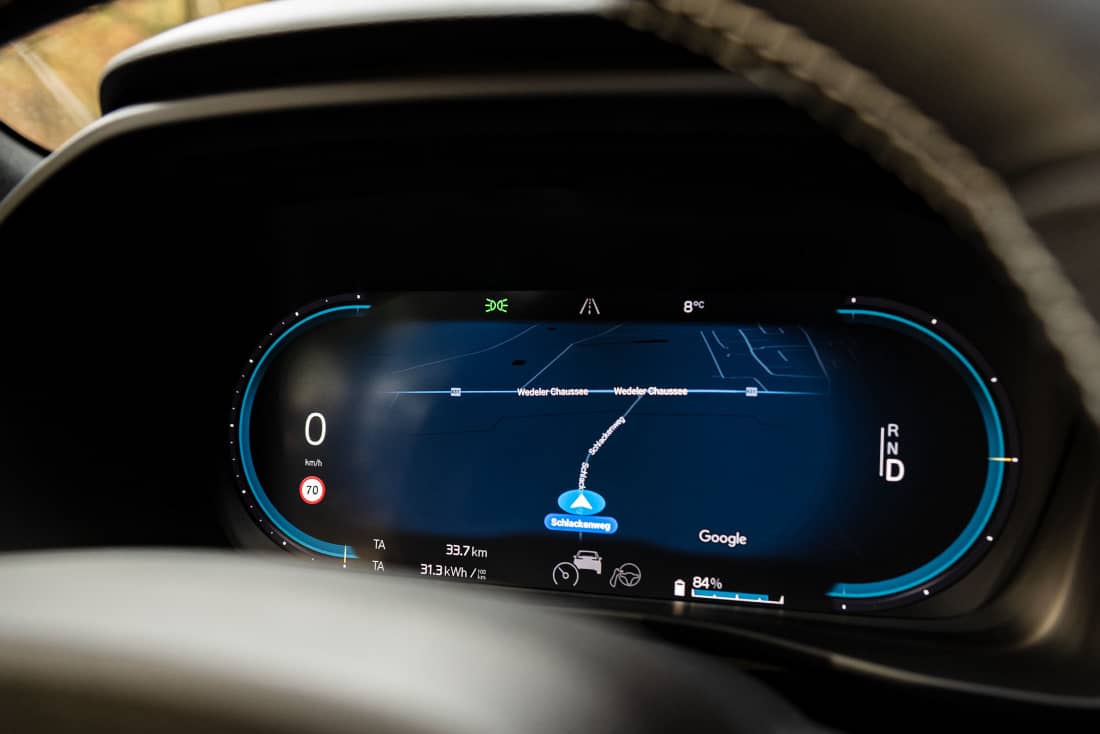 More entertainment, less driving
But it is also clear: From now on, driving a car as a conscious act will be pushed more and more into the background. The previously known extended on-board computer in the infotainment display no longer exists, many driving-related settings have (deliberately?) Slipped into submenus. The ESP can no longer be deactivated. Much more important is the accessibility for media applications, of which there are so far only very few in the Play Store.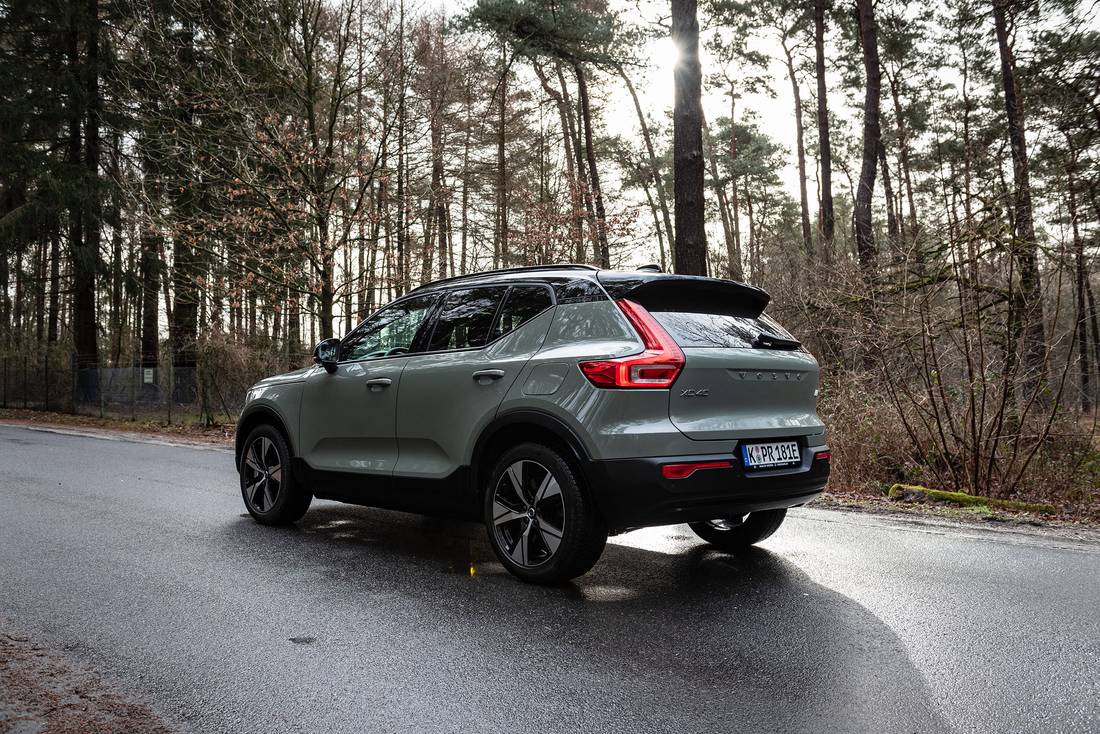 Hardly any apps, payment system imaginable
It will probably take some time before the range of apps increases noticeably. No other car manufacturer has been using Android Automotive to date, so to be included in the group of app providers, extreme security requirements must be met. Map navigation via Google Maps is also just a simple application and it cannot be ruled out that Volvo could charge a subscription fee in the future for expanded features (e.g. for displaying live traffic data).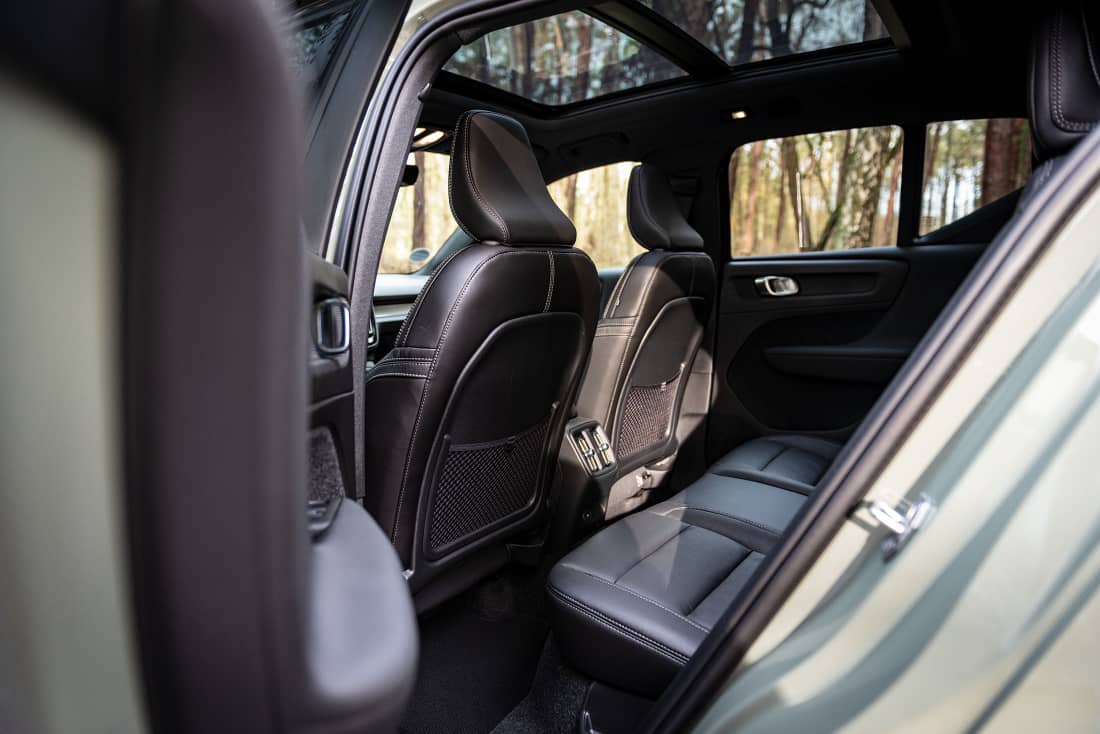 Loveless voice from the off
On the other hand, the navigation works very well, although the announcements come across as very careless. Voice inputs, on the other hand, are recognized well in most cases and of course the Google Assistant can also tell jokes or read passages from Wikipedia. For those who do not focus on media entertainment, but rather on driving pleasure: The XC40 offers a lot of it.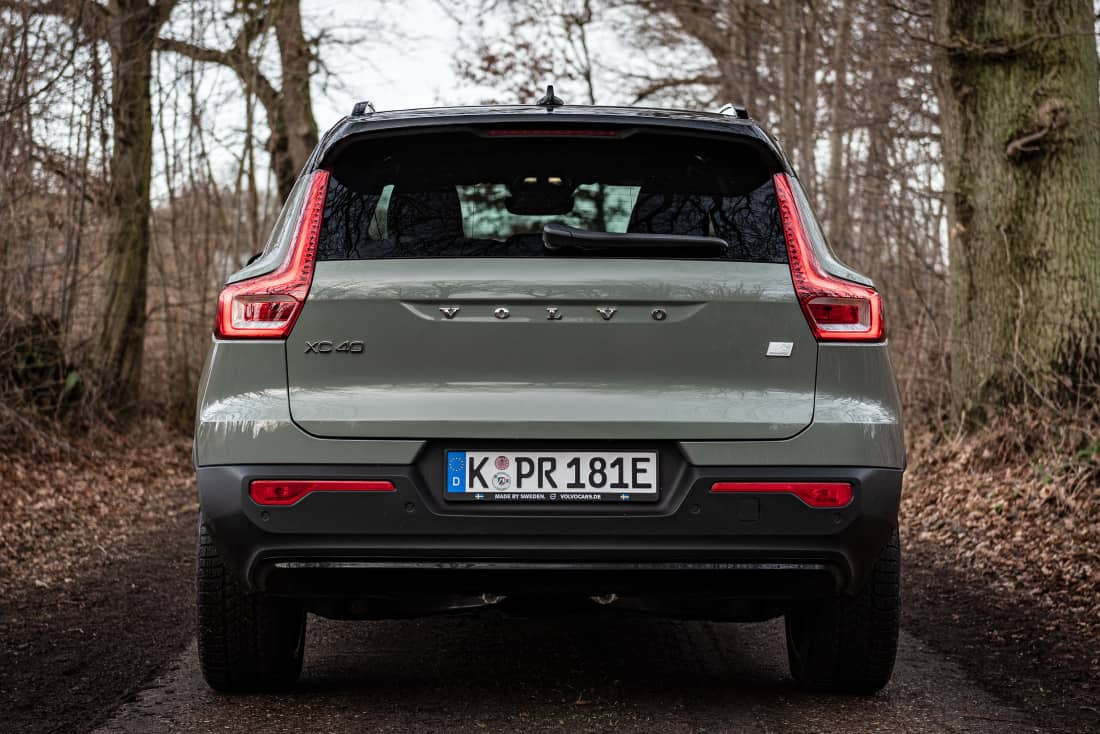 Strong driving performance, real "one-pedal feeling"
Not least because of its inconspicuous exterior, the Volvo SUV is a real wolf in sheep's clothing in city traffic. 660 Newton meters tear mercilessly when the traffic light starts and leave many a horsepower swank with big eyes at the stop line.
During the first test in and around Hamburg, we liked the harmonious suspension setup, the tight but still pleasant steering weighting and the real one-pedal feeling. The normal steel brake, on the other hand, was only needed in a very few moments, but nothing can be changed in terms of the recuperation strength. When it comes to driving modes, Volvo doesn't have any frills either, only the steering can be set for a "sporty driving experience".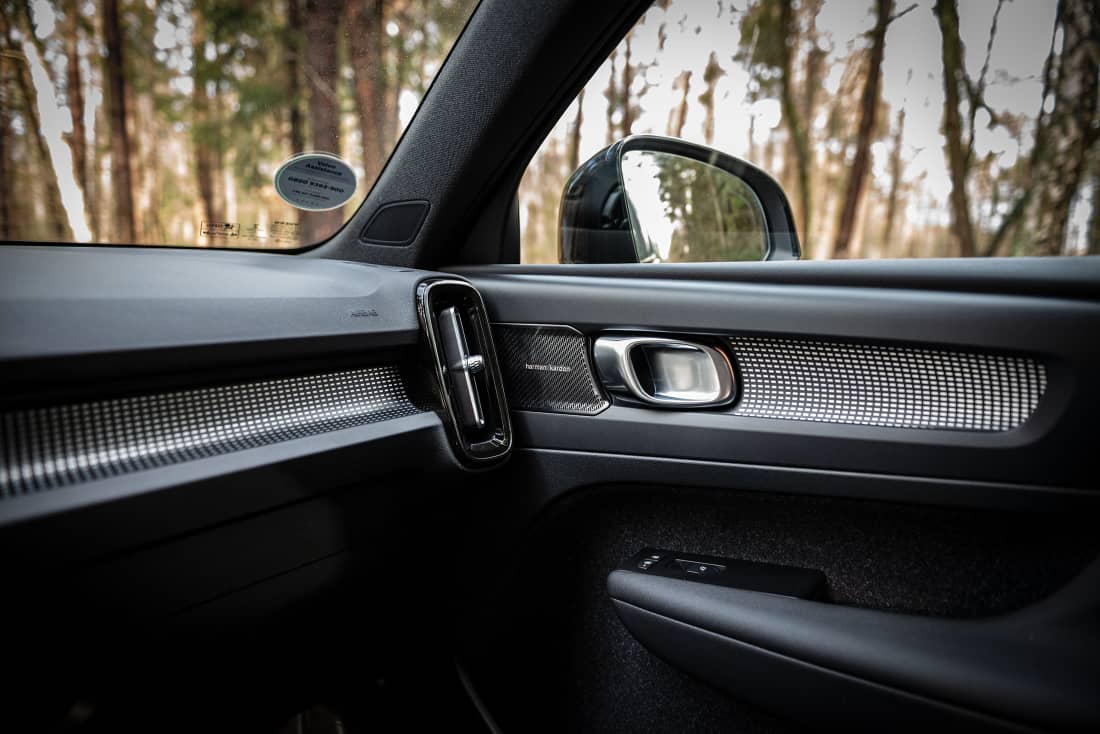 Lots of space, good interior quality
What else is there to report? The XC40 P8 Recharge can be charged with a maximum of 11 kW alternating current or with up to 150 kW at direct current charging stations. For a charge of the net 75 kWh lithium-ion battery in the vehicle floor from zero to 80 percent, in the best case only 40 minutes should pass. However, we have not yet been able to test this on site.
In terms of material quality and workmanship, there is hardly anything to complain about with the electric XC40 either, only the new "trash can" in front of the center armrest is made of remarkably cheap plastic. The seats and seating position, on the other hand, are pleasing, and the space utilization and the usable trunk with 414 liters of storage volume are everyday-friendly. Under the former bonnet there is also a 31 liter storage compartment – for example for charging cables or dirty sports clothes.
First conclusion
With the XC40 Recharge, Volvo is making a double debut. For the first time fully electric and with Android Automotive as the operating system, the compact SUV gives an outlook on the future of Swedes. The sporty driving performance of the two electric machines is convincing, the rest of the driving impression largely corresponds to the XC40 with petrol or diesel drive. In terms of operation, the new system is a step forward, but many functions do not appear to be fully developed. With a base price of around 58,000 euros, it should be clear that the XC40 Recharge will not electrify the masses either. (Text and image: Thomas Vogelhuber)