Hearty smoothies for the winter
The fact that the smoothie is widely accepted is nothing new anymore. But many people take the smoothie in the summer or as an extra, because it is nice and fresh ?? in addition to healthy of course. But the smoothie can be a complete meal and in the winter it should be just a bit firmer than in the summer, but still with enough vitamins. Otherwise you run the risk of snacking later in the day? and that is obviously not the intention. Some examples of the firm and healthy smoothie.
General
A good blender in the kitchen is actually a must, because even if it is a bit firmer what you want to mix, it should be easy to mix in the blender. In addition, some ice cubes in the freezer is useful if you want to give your smoothie a little more, make sure you have small ice cubes, which works better in the blender.
Preferably keep the products you use cool and only remove them from the refrigerator when you are going to use them in the smoothie. You can also make a smoothie earlier. Don't do it too long in advance, as that can destroy the taste (and the vitamins will run down). Short storage is possible, but in the refrigerator … but preferably just get rid of a fresh smoothie!
Some smoothies
Pear and mint smoothie
4 pears (make sure they are ripe)
5 cabbage leaves
bunch of mint leaves
1/2 lime
1/2 cup of water
Mix the whole and vary if desired by replacing the lime with a tangerine. Make sure that any seeds have been removed from the mandarin.
Purslane smoothie
large portion of purslane (make sure that the liter container of the blender is full)
700 ml of water
1/2 pineapple
1/2 banana
Put the pineapple in the blender in small pieces and preferably fresh. If you take a can, don't take on a syrup base.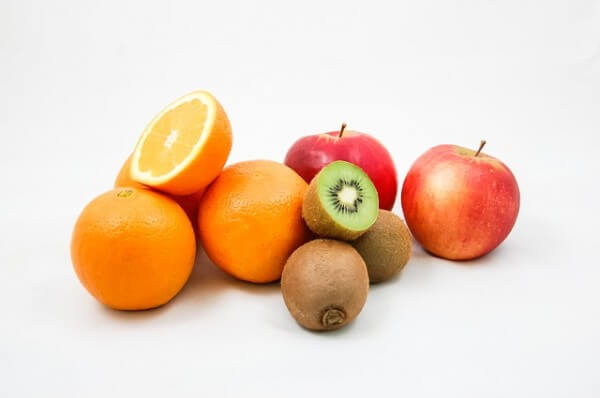 Source: Jarmoluk, Pixabay
Refreshing fruit smoothie
250 grams of blueberries
400 grams of watermelon
300 grams of raspberries
some ice cubes
cup of water
If desired, you can replace raspberries with blueberries, which are also very healthy. If you take blueberries, make sure you take 100 grams more melon.
Powerful smoothie
generous portion of spinach
1 mango
2 kiwis
1 tablespoon of flaxseed
cup of water
You make the smoothie a lot creamier if you replace the mango with an avocado and take a well-ripe avocado. Avocado provides good fats.
Vitamin boost smoothie
1 grapefruit
1 banana
half cup of water
2 pears
1 teaspoon of camu camu berries
1 teaspoon of hemp seed
A large grapefruit is healthy and delicious, so take one that is well ripe. The banana should not be too ripe, then it will become slightly snotty. Pay close attention to this. This also applies to the pears, they just shouldn't be too hard anymore.
Finally
You can vary as much as you want with smoothies, because everything is possible with the fruit to your own taste. Add a piece of vegetables and you can vary with that, although many people safely choose spinach. This simply matches well with different types of fruit. But in fact you can try anything and it can just give you your daily portion of vegetables and fruit.