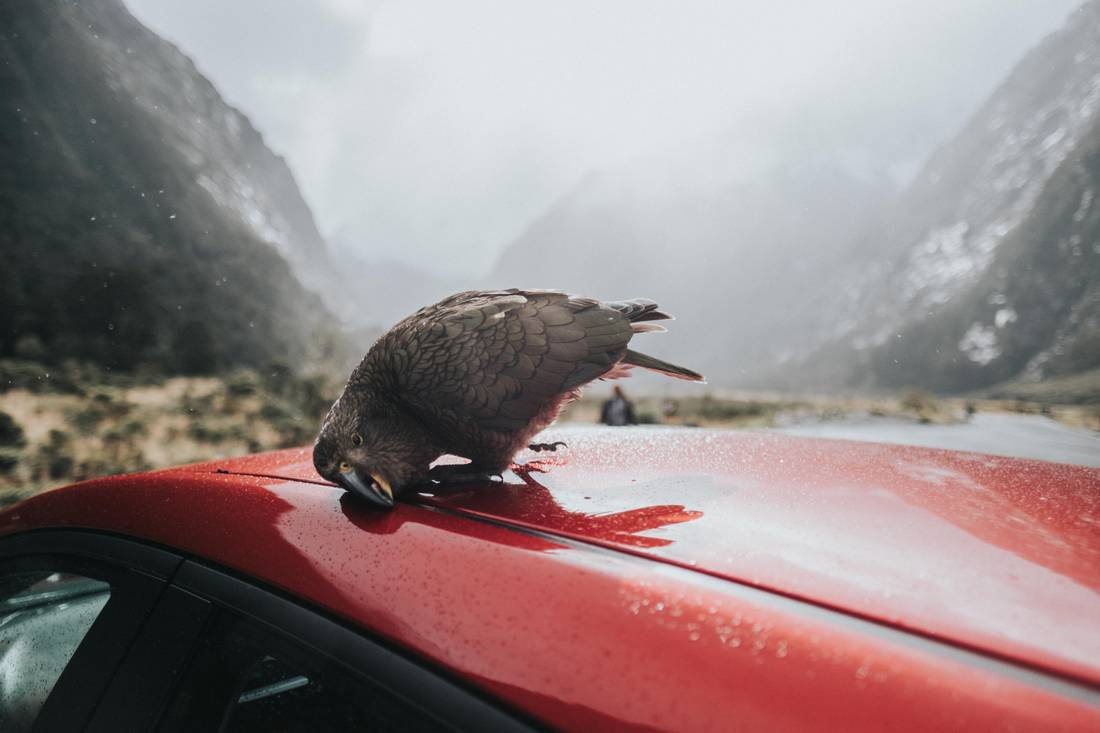 contents
What makes bird droppings so dangerous?
Removing bird droppings from the car: This is how it works
Special treatment for dried bird droppings
Home remedies for bird droppings on the car: vinegar helps
Tips for bird droppings on the car
Damage caused by bird droppings: does car insurance cover the costs?
What are the costs of paintwork damage on the car?
Conclusion: Don't underestimate bird droppings
What makes bird droppings so dangerous?
Bird droppings contain acid that will damage car paint and cause stains if left on the car for too long. Small particles in bird droppings can also scratch the paintwork. That's why it's so important to soak the poop before wiping it off.
Removing bird droppings from the car: This is how it works
If the bird droppings are still fresh and soft, you can usually rinse them off with water without any problems. A stubborn edge often forms because bird droppings dry faster there. A damp cloth can be used to soak the stain. All you have to do is cover the stain with a damp cloth for a few minutes.
However, it is often too late to notice the bird droppings on the car and the droppings are very dry. Here you should react quickly, because dried bird droppings are stubborn and will damage the paintwork if it sticks to the car for too long.
Special treatment for dried bird droppings
Stubborn bird droppings can be treated in three easy steps:
Step 1: Soak bird droppings
Bird droppings become very dry if left on the car for a while. To remove it, you should soak it well: for this you cover it for at least 15 minutes with a cloth, rag or sponge. In the meantime, you should make sure that the cloth does not dry out. If necessary, moisten it again with a little water.
Step 2: Wipe away and rinse off
If the bird droppings are well soaked, they can be gently wiped away. It is advisable to treat the area again with warm water and then carefully wipe it off with a soft cloth.
Step 3: Drying and Polishing
Once the bird droppings have been successfully removed, you should carefully dry the area and then polish the paintwork. So the car paint shines again in its old glory. It is also advisable to treat the vehicle with car hard wax. If the car is infested with bird droppings again, the stain can be removed in a less laborious and time-saving manner.
Home remedies for bird droppings on the car: vinegar helps
Instead of using special cleaners for stubborn stains, you can use everyday home remedies to remove bird droppings from your car.
A tried and true remedy for removing bird droppings is vinegar. It is best to fill a spray bottle with water and vinegar in a 1:1 ratio and spray directly onto the bird droppings. After a short exposure time, the stain can be easily removed with a damp cloth.
Tips for bird droppings on the car
Do you want to remove bird droppings from your car? Follow our tips to achieve the best possible result.
To act quickly
Fresh bird droppings can usually be wiped off easily. However, if the bird droppings have already dried, cleaning is a bit more demanding. In addition, the first damage to the paintwork can be visible after just a few days, as bird droppings are highly corrosive. After a long time, the sheet metal is also endangered. In order to avoid repainting the vehicle, you should react quickly to bird droppings on the car.
Avoid sun exposure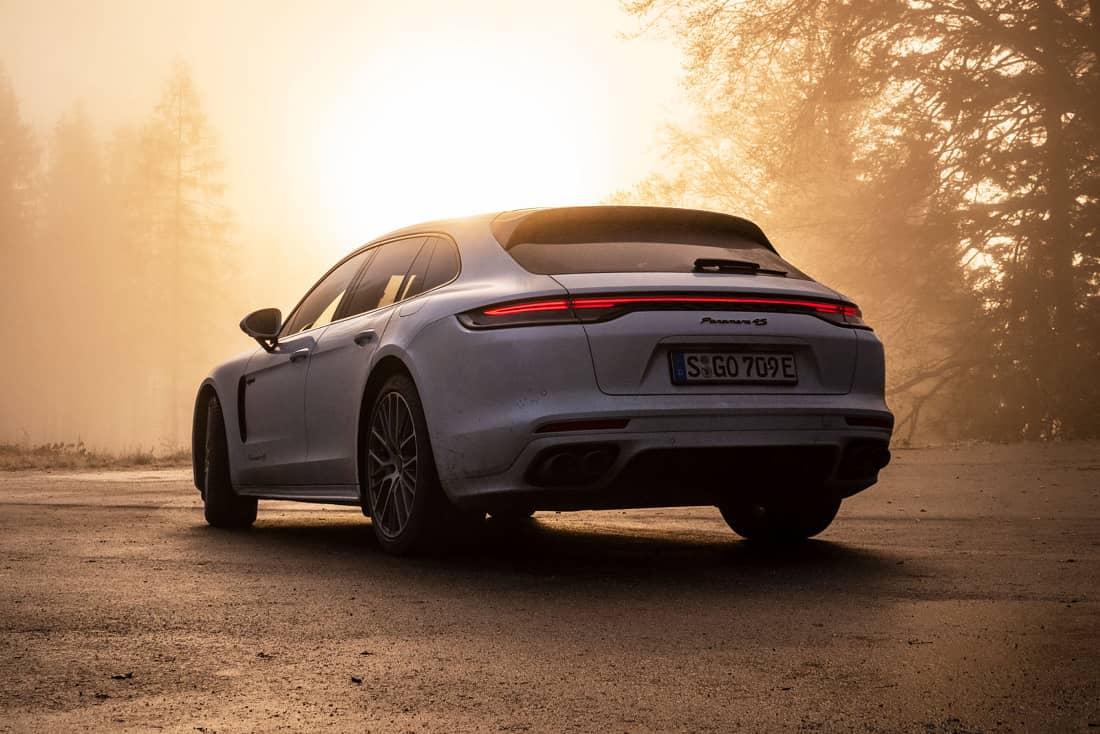 If you expose the vehicle to direct sunlight, bird droppings can cause the burned-in stain.
It's not always possible to react immediately when you discover bird droppings on the car. Until you find time to rid your car of the unsightly dirt, you should not expose the vehicle to direct sunlight. Otherwise, it may cause burned spots. This only makes the situation worse and accelerates damage to the paintwork.
Wipe right
Avoid circular motions when wiping. The stones contained in the feces could cause scratches. It's better the bird droppings dab carefully.
Avoid brushes
A common misconception is that brushes help remove bird droppings. However, removing bird droppings with a brush is counterproductive. In the worst case, the bristles scratch the car paint and make the paint look dull.
Choose the right parking space
To prevent bird droppings from soiling your car, you should always park your car where birds are less likely to be found. This gives birds less chance of dropping their droppings over your car. Therefore, you should avoid parking under trees or street lamps.
To be prepared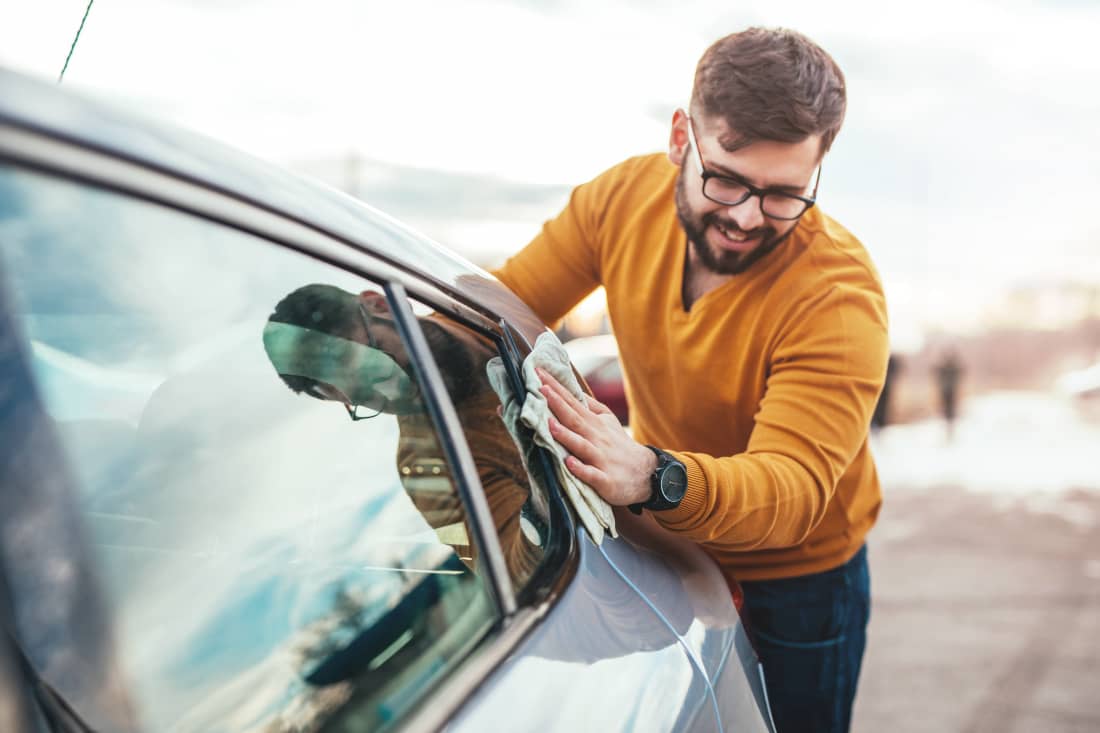 To remove bird droppings quickly, you can always keep a spray bottle with water and paper towels in the car, for example.
If you have bird droppings on your car, you should be prepared. It's always good to keep a spray bottle of water and paper towels in the car. This allows you to react quickly by removing the dirt and effectively preventing damage.
Damage caused by bird droppings: does car insurance cover the costs?
Unfortunately, car insurance is not liable for paint damage to the car caused by bird droppings. Insurance companies justify this type of damage as self-inflicted due to lack of care for the vehicle: In this case, the vehicle owner must pay for the damage himself.
What are the costs of paintwork damage on the car?
If bird droppings damage the car's paintwork, professional help is needed. Minor damage to the surface often amounts to around 100 euros. In the case of major damage, you can expect costs of 250 euros and more.
Conclusion: Don't underestimate bird droppings
Many vehicle owners consider bird droppings to be trivial and act accordingly too slowly or not at all. Bird droppings are not just an optical problem. It also causes paint damage on the car. The faster you react, the easier and better it is to remove the stain and protect the car paint.
Handpicked related articles
Remove tree sap from the car
car paint care
Remove insects from the car: tips and tricks for paintwork and glass