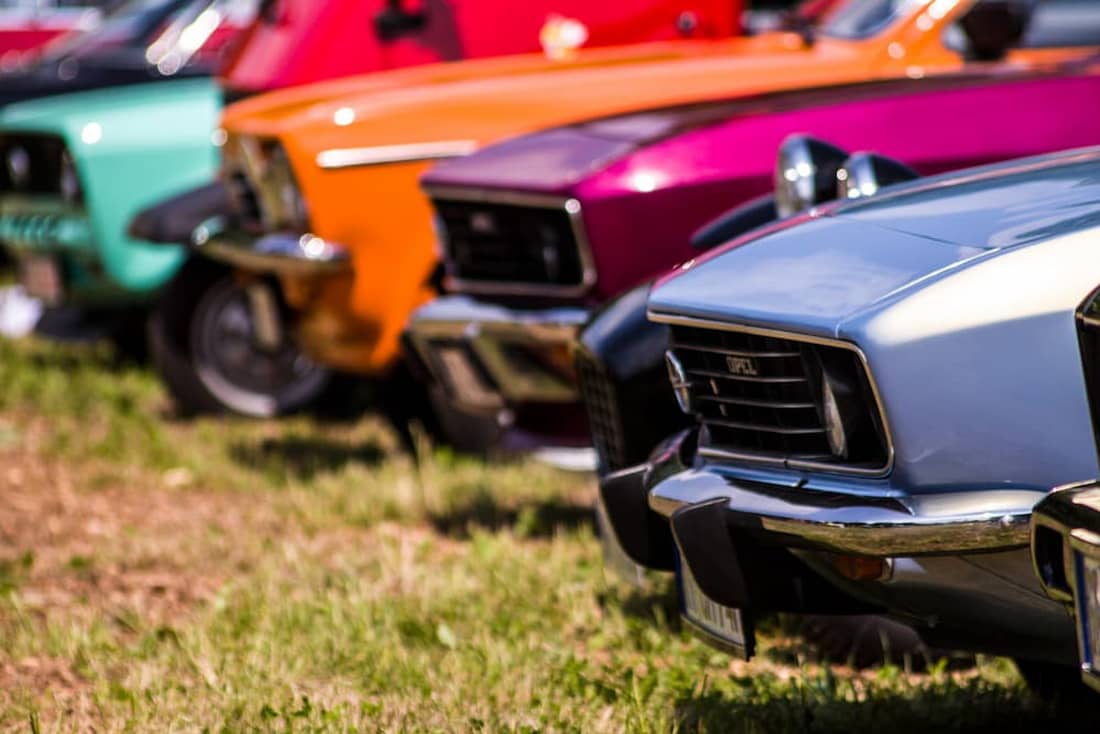 contents
When is a car a youngtimer?
What does a Youngtimer registration bring me?
How much does a youngtimer cost in taxes?
From when will there be which indicator?
Popular youngtimers with potential
Conclusion
When is a car a youngtimer?
The parliamentary group for automotive cultural assets has clearly defined when a car can officially be called a youngtimer: Vehicles that are at least 20 years old are officially classified as youngtimers and are therefore classic cars. From the age of 30, the vehicles lose their youngtimer status and become classic cars. The decisive factor for the categorization as a young or oldtimer is the date of the first registration and not necessarily the year of manufacture. It is also important that the vehicle largely corresponds to the original condition and is also in good condition. As the vehicle ages, the wear and tear on a car becomes more and more noticeable, which is why it is not so easy to classify a frequently used car as a youngtimer.
For example, if we assume the status 2022, vehicles that were first registered for road traffic in 2002 can be classified as youngtimers. Vehicles that were first registered in 1992 qualify for classic car status. Incidentally, this classification not only includes cars, but also motorcycles.
Sports cars or luxury vehicles from the 1990s are particularly popular as classics, as are some rare coupés and convertibles. The reasons for this are the once high acquisition costs and the good safety equipment.
What does a Youngtimer registration bring me?
First and foremost, the registration of a youngtimer offers no particular advantages. You get neither a special number plate nor car tax benefits. The only advantage – in addition to the classic status and the potential increase in value – are good insurance conditions. Insurers offer a so-called youngtimer insurance for enthusiasts. This includes tailor-made protection for vehicles between the ages of 20 and 30 that do not yet have classic car status. These tariffs are usually cheaper than regular car insurance.
Registration costs for youngtimers at a glance
| Vehicle registration | License Plate | license plates | road tax | main inspection |
| --- | --- | --- | --- | --- |
| one-off 10 – 30 euros | one-off 20 – 30 euros | one-off fee of 20 – 30 euros, plus a reservation fee of around 10 euros | Annual, costs vary | every two years, from about 100 euros |
Youngtimer insurance
Motor vehicle insurers offer special tariffs for liability, partially comprehensive and comprehensive insurance. In some cases, the companies require at least a combination of liability and partial insurance. The advantage of such insurance is that in the event of damage, the insurance does not base itself on the market value, but on the actual value of the car. In the case of seasonal license plates, an included rest insurance protects the vehicle from damage during the period in which the vehicle is not allowed to be moved.
What does a youngtimer cost in taxes?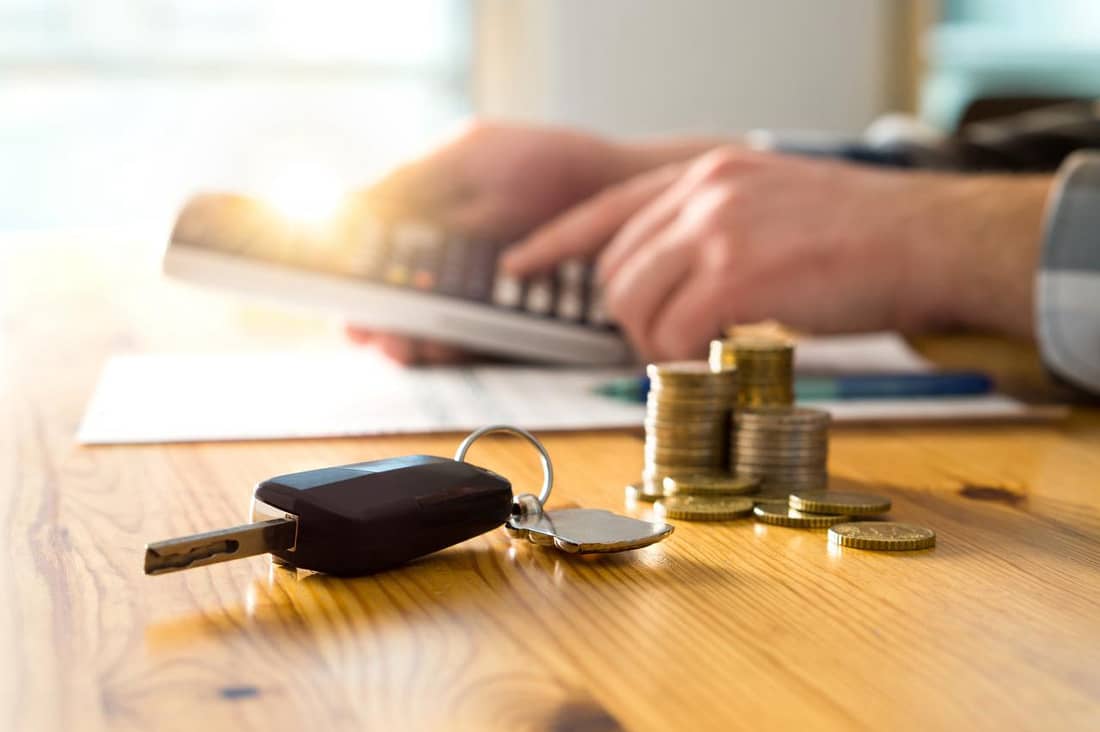 A youngtimer is priced like a normal car.
Since March 1, 2007, there has no longer been a special tax treatment for youngtimers. Whether youngtimer or modern car, you have to pay the vehicle tax regularly. You also have to reckon with certain limitations:
Vehicles that are more than 20 years old are subject to this due to the high emission levels often no longer a valid EURO standard. This means that the owner of a youngtimer is subject to a heavier tax burden due to the outdated technology. These costs are incurred annually.

Like all other passenger cars, a youngtimer also has to go to the general inspection. Due to the high security regulations, this becomes a problem in some cases. In the worst case, the vehicle does not get a badge and you have to leave the car. Therefore, the following applies: Regular maintenance and replace wearing parts in good time.

You shouldn't even expect a green badge for a youngtimer with a diesel engine. According to this, you are not allowed to drive a car in some inner cities.
Significantly different regulations apply to classic cars than to youngtimers. As soon as a vehicle reaches the age of 30, they get an H license plate and thus a new registration. However, a classic car appraisal decides on this approval. The motor vehicle tax for a registered classic car, regardless of the model, is a flat rate of 46 euros per year. In addition, the vehicle is exempt from TÜV. Separate insurance is recommended for classic cars, as these are tailored to the special features of classic cars.
From when will there be which indicator?
There is no special registration number for a youngtimer when it is registered at the motor vehicle authority. From a legal point of view, motor vehicles that are between 15 and 30 years old are not considered regular vehicles. According to the Road Traffic Act, there are no separate regulations for the registration of youngtimers. Accordingly, according to Section 2 of the Vehicle Registration Ordinance (FZV), one should not count on one of the popular H license plates.
Which license plate is worthwhile for a youngtimer
In order to find out which license plate makes sense for a youngtimer, you have to question your own vehicle use:
If you want to use the youngtimer as an everyday vehicle, we recommend applying for a regular official mark. This means that the car can be used all year round without any restrictions. Logically, the regular motor vehicle tax also applies annually.

If you already own an everyday vehicle and do not plan to drive the youngtimer every day, a seasonal license plate makes sense Sense. Due to the seasonal registration, you save not only fuel costs but also insurance costs, but also vehicle tax. You only pay for a defined period of between two and eleven months. Depending on when you move the vehicle in traffic. Outside of the defined season, however, a driving ban applies to the vehicle.

If you use two vehicles of the same vehicle class (e.g. two cars) alternately, make a change of license plate makes perfect sense. Some insurance companies also take into account the different mileage of both cars when calculating the insurance premium. However, you cannot save on vehicle tax with an interchangeable license plate.
Popular youngtimers with potential
In the following we present four very popular German youngtimers with potential classic car careers.
BMW 330Ci (E46)
The BMW 330Ci built from 2003 to 2006 is considered one of the most beautiful BMWs of its time.
The coupé model in particular, combined with one of the best six-cylinder naturally aspirated engines, makes the vehicle a real favorite for youngtimer fans. Added to this is the short construction time of the car, which promises a potential increase in value.
Audi TT 8N
The Audi TT 8N built from 1998 to 2006 is a true design icon. Initially as a coupe, the roadster followed in 1999. The more powerful version with Quattro all-wheel drive even accelerated better than a Porsche Boxter and was also significantly cheaper. The interior of the TT in particular shines with high quality.
Mercedes SLK (1996)
The Mercedes Benz SLK was built at the Bremen plant from 1996 to 2004. No other car at the time had the tin roof that turns the convertible into a coupé. Despite initial skepticism, this vario roof still works reliably today. The comfort on long journeys in particular stands out with the SLK.
VW Golf (III, IV, V)
The VW Golf is by far the most popular youngtimer in Germany. According to the German Association of the Automotive Industry (VDA), up to 900,000 vehicles between the ages of 15 and 29 were registered on the roads in 2018.
Conclusion
In conclusion one can say that the topic around the popular Youngtimer is more complex than is often assumed. Although registering a youngtimer does not offer the same advantages as a classic car, it still makes sense to take out special youngtimer insurance for your car. In addition, choosing the right license plate is very important.
Handpicked further articles:
Are there special youngtimer license plates?