Home burglary, prevention also in December
Theft is commonplace, but during the festive season people are away from home more than average. In terms of theft, it can be compared with the summer period in the Christmas period. With the added disadvantage that it is dark early and a light is lit in the house … or not. The latter can in turn contribute to more opportunities for the burglars guild. There are some things you can think about to keep the thieves as far away from you as possible.
There are always burglaries, all year round. Yet there are peaks when it comes to burglaries. The Christmas period is also such a peak and this has to do with the fact that we are away from home more than average. Therefore, also during the Christmas period, make sure that you take all precautions to leave your home as safe as possible.
How does the thief think?
In order to make your home as safe as possible, think about how the thief views it. It is often a matter of logical thinking about how you are trying to get something done. That means to the thief: come into your house. You then tackle whatever you can think of.
Important issues
Locks
It starts with using the locks you have. It still takes place with some regularity that keys are inserted into the keyhole, but simply not turned. Busy with everything and forgot to lock the door. Also make sure that the key does not remain in the door (even if it is locked). Always take the key out of the lock, because the trained thief can turn the key relatively easily with a hole drilled through the door and an iron wire.
It goes without saying, and yet many people are still guilty of it, namely having bad locks. Make sure you have locks with the PKVW, Police Hallmark Safe Living. It takes the burglar significantly more time to enter with such a lock. Normally you should assume about half a minute per slot. With a PKVW lock, a burglar can easily spend three minutes. There is a chance that the burglar will give up. If you do install proper locks, then immediately apply security claws to all doors.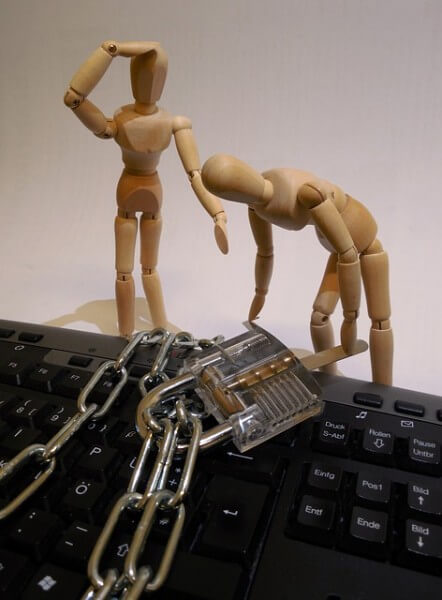 Source: Succo, Pixabay
When we talk about locks, we are talking about all locks. Also the lock on the back door, the balcony door, the sliding door and the windows that can be opened. Smaller windows such as those in the toilet or some bathrooms can be fitted with a barrier bar. This prevents the window, which can be removed relatively easily, from serving as an entrance for the thief. Do not assume that the thief cannot get through, you will be surprised how small the window can be through which a thief can enter.
Note three L ?? s
What does the thief not like:
That means that you have to take care of that. It starts with a good lamp at the door. A lamp that you cannot easily turn off (for example, a loose bulb that you simply turn loose and from which the lamp can simply be removed) and a lamp that also provides a good beam of light. Preferably visible from the side of the road.
Noise makes people aware and the thief doesn't like that. With good locks the thief has to make more noise and if you add a second lock at the bottom of the door, for example, you make it even more difficult.
Difficult if the thief does not have any tools ?? has. So make sure there is nothing the thief can climb on to get to a higher window or even a first floor. Good examples are the wheelie bin, tables where you can comfortably repot the plants during the summer months, or mobile trolleys, because they are so handy everywhere.
"What a thief takes is not as bad as what he brings to many: the lifelong fear of being robbed." Julien de Valckenaere (Flemish aphorism writer 1898-1958)
Other door
Annoying for the neighbors who may not be there either, but if there is a suspicion that someone is home, most thieves will pass your door and take a look at the neighbors. After all, they are not after you but your things. This is especially current during the Christmas period and therefore ensure sufficient sound and (Christmas) lighting and / or switch on the television if necessary. If your curtains are closed but light is shining through, then you are more likely to give the impression that there are people behind the curtain watching television or sitting at Christmas dinner. If you are away for a few days, put some timers in between that come on late in the afternoon and ask the neighbors to remove the mail.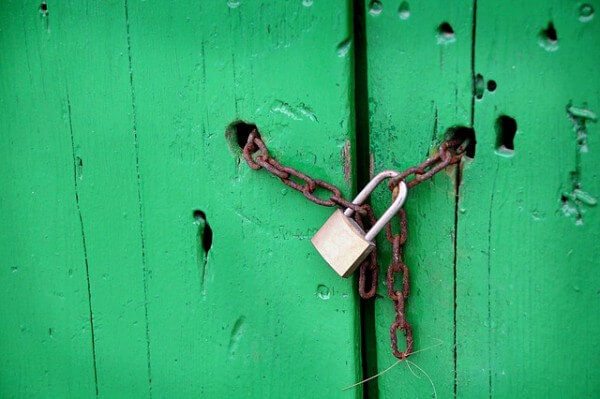 Source: GregMontani, Pixabay
More eyes see more
In more and more neighborhoods, there are WhatsApp groups that help if residents keep an eye on or warn each other and where suspicious cases can be reported immediately. Neighborhoods are now also provided with signs announcing that a WhatsApp group is active. This deters many a thief. The police support the WhatsApp groups and can provide information if desired.
Finally
There will always be thieves, but you can do as much as possible to prevent thieves from entering your home and taking your valuables. Sometimes small adjustments are enough to achieve this.