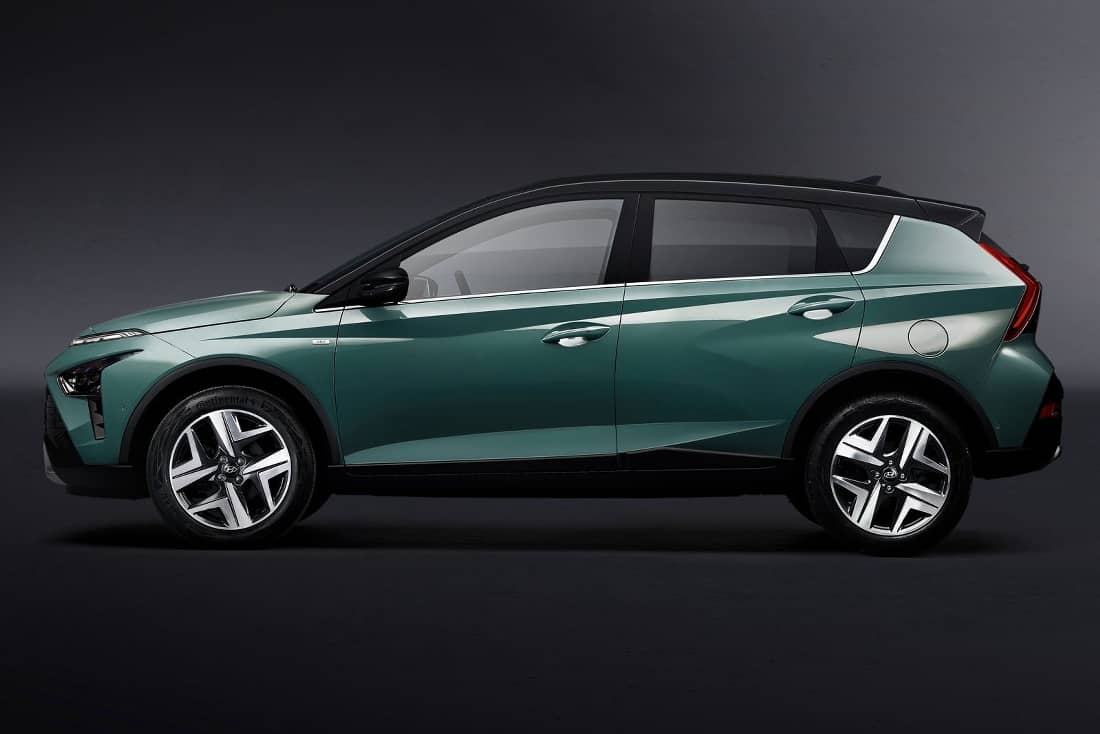 The boom in sport utility vehicles continues unabated. Easy entry, a good overview, high variability and, last but not least, an elitist image make urban SUVs popular. The vehicle class hardly plays a role here.
That is why the Hyundai Bayon is now venturing into a new class, namely with the very little ones. At 4.18 meters in length and 1.50 meters in height, however, it is quite large for a descent from the i20. Here he plays almost in the same league as the Kona. In contrast to its higher positioned brother, however, the little one cannot come up with electric or all-wheel drive.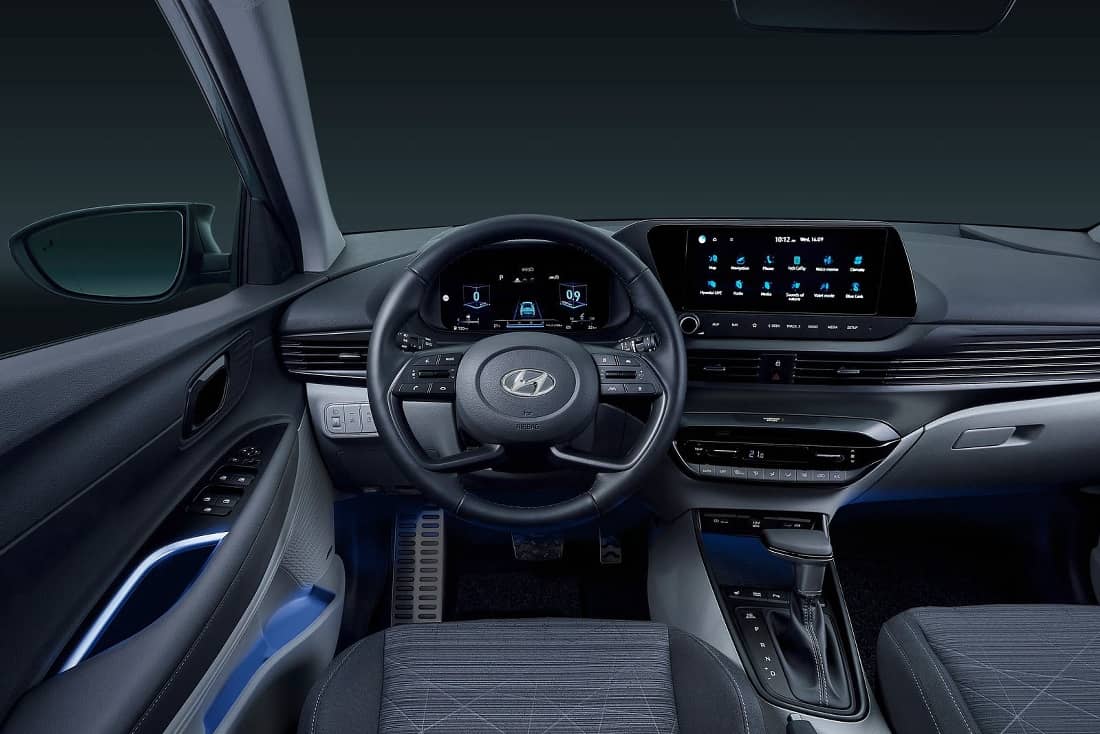 The Hyundai Bayon starts with conventional drives and an optional 48V mild hybrid
The smallest SUV made by the Koreans is content with four engines, all of which are petrol variants. The entry point is a 1.2-liter four-cylinder with 84 hp and manual transmission. Above that rank 1.0-liter turbo engines with 100 hp, optionally with 48V mild hybrid. The hybrid can also be ordered with a seven-speed dual clutch transmission (vehicle is not yet for sale, homologation pending²).
The top model is initially a 120 PS 1.0 T-GDi with 48V support. An N-Sport variant has not yet been announced, but at least as an equipment line, we think it is likely.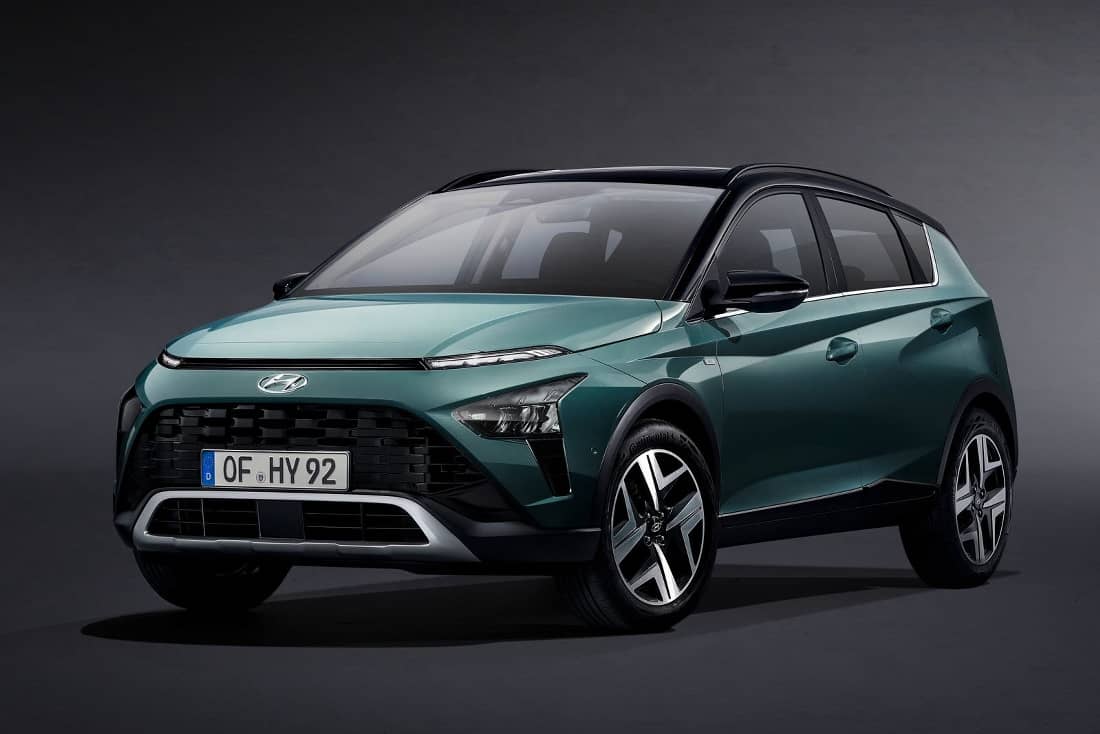 In the interior, the Bayon offers a lot of infotainment and even more space
The Hyundai Bayon takes over the cockpit from the i20. So there are two screens for instruments and infotainment, the latter is up to 10.25 inches in size, depending on the equipment. The level of connectivity is high, smartphones can be mirrored wirelessly and the remote app can be controlled, and there are also plenty of USB sockets.
The Hyundai is also state-of-the-art when it comes to driver assistance systems. The Bayon can keep and follow lane as well as adaptive cruise control based on navigation. Blind spot and cross traffic warnings are available as well as a parking aid.
So ideal conditions for a practical everyday companion. With 411 liters of luggage space, it also offers significant added value here. Even the larger models from the Golf class don't swallow that much.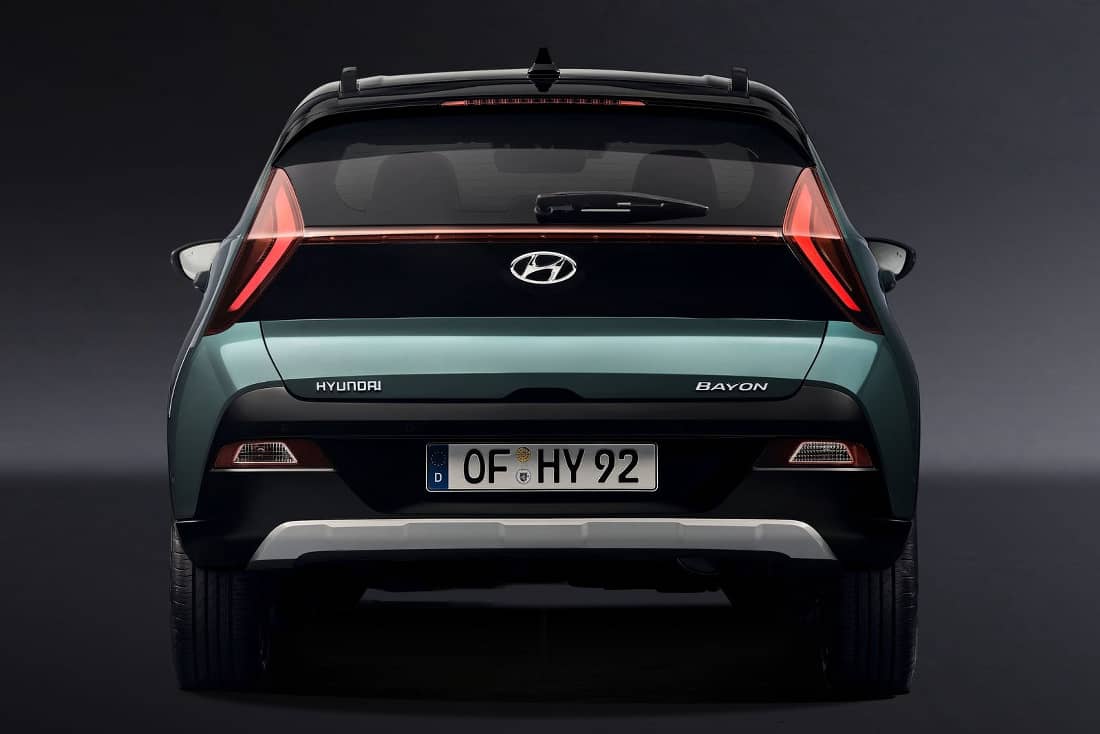 Prices and consumption values ​​have not yet been determined
The prices for the Hyundai Bayon, which is expected to be available from June 2021, have not yet been determined, but should be around 15,000 euros. (Text: fm | Pictures: Manufacturer)