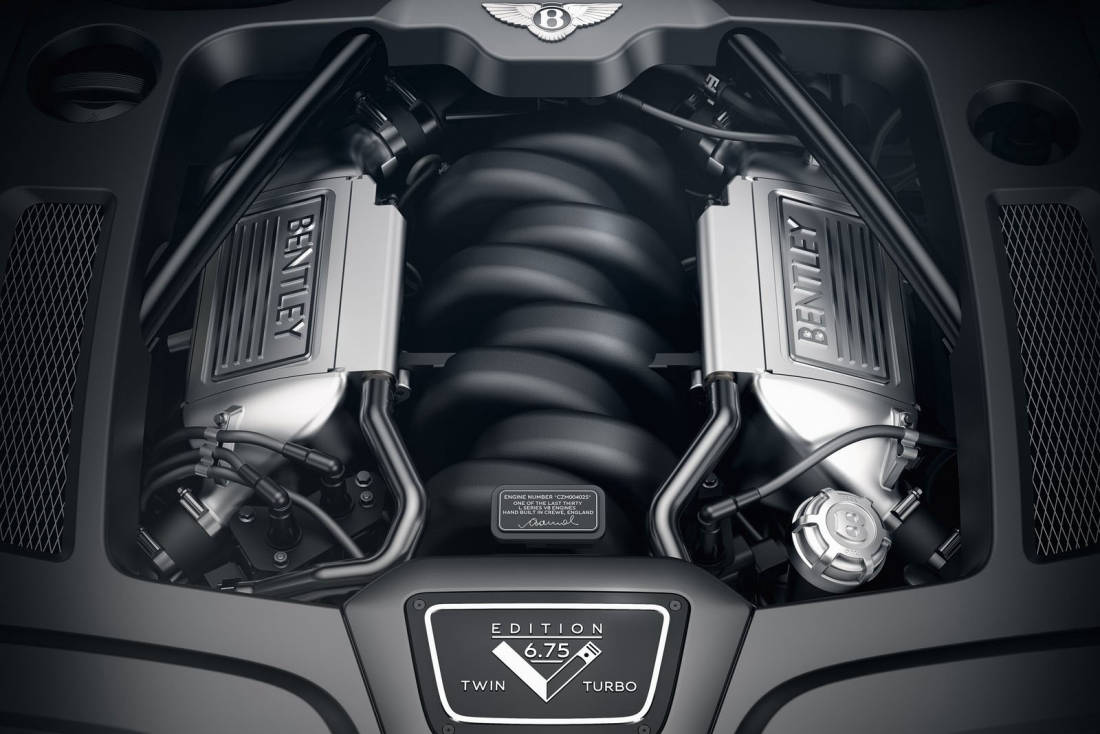 The list of more or less specific exit announcements can be continued. Jaguar recently announced that it will only be electric until 2025. General Motors, only represented with niche cars in continental Europe, wants to switch completely to e-mobility by 2035, and Mercedes will only deliver zero-emission new cars by 2039 at the latest. The Daimler microcar subsidiary Smart has already undergone this transformation.
The industry leader VW is also committed to the electric car. Even if the Wolfsburg-based company has meanwhile cashed in on its announcement that the last combustion engine platform will be launched in 2026, luxury subsidiary Bentley has already announced an end date for the combustion engine in 2030. Audi also wants to be largely battery-electric before the next decade.
Many states are planning specific bans
Even if the industry's announcements differ in fine details – for example, whether plug-in hybrids are counted as e-cars or only battery-powered vehicles are considered – the direction of attack is clear. Two reasons play the main role for the car manufacturers: the upcoming Euro 7 standard and impending sales bans in numerous markets. One of the most prominent announcements of the ban is the British initiative to no longer allow new combustion engines from 2030.
Individual Chinese provinces then want to shut down, as do Denmark, Ireland, Israel, the Netherlands and Slovenia. Countries like Spain and France have announced the deadline for 2040, while the USA should be ready sometime between 2035 and 2050. In Germany, the exit date is currently still in 2050, but that could change after the federal election with a Green government participation. In addition to the sales stops, various local driving bans for combustion engines are also being planned, for example in Paris or Amsterdam.
Burner-off through Euro 7?
And even where petrol and diesel can be sold as new cars for longer, the Euro 7 emissions standard could mean the end through the back door. At least that is what the German industry association VDA fears. The new limit values ​​are still just as unsettled as the dates of entry into force, which will probably take place in stages by the middle of the decade.
But it is clear that the limits for nitrogen oxide and carbon monoxide for burners can only be adhered to with extreme technical effort. Also because they should not only apply on the test bench or in everyday traffic, but also in less common driving situations, such as when driving with a trailer on a mountain.
Classic engines are becoming a luxury
The legal requirements for customers and manufacturers are likely to make combustion engines increasingly uneconomical. In particular, exclusive engines – for example for sports cars or luxury limousines – that only come in small numbers, come under pressure. For years now, large-volume engines have been dying, for which the complex adjustment and approval process is no longer worthwhile. E-drives have an advantage in this regard: They undercut all pollutant limits without problems, in all markets worldwide.
In addition to the requirements of air pollution control, the pressure comes from the CO2 limit values ​​in the EU. In the years to come, every manufacturer will have to meet increasingly ambitious requirements with regard to the total emissions of the new vehicle fleet. As a rule, these can only be achieved with a high proportion of electric cars. Especially those who want to sell new cars in Europe can hardly ignore the electric vehicles.
Toyota and Hyundai are skeptical
In other regions of the world, however, the combustion engine could still have a longer life. Corporations that do not focus so much on Europe, the US or China have been more cautious about their announcements. According to media reports, Toyota, for example, will no longer offer pure diesel and gasoline engines from 2050, but will definitely still offer hybrid vehicles.
The new Stellantis group consisting of PSA and Fiat also shies away from making a clear commitment to e-mobiles and sees a future for the combustion engine, especially in Eastern Europe and Africa. And the Hyundai Group, which is heavily involved in electromobility, expects high e-car shares by 2030, but is reluctant to phase out gasoline-powered vehicles. (Text: hh / sp-x | Pictures: Manufacturer)