Jägermeister: a popular herbal bitters
Jägermeister is a popular herbal liqueur in the Netherlands, known for its striking orange logo and the slogan 'only if it is ice and ice cold'. The drink originates from Germany ('jägermeister' is German for 'hunter master') and is often drunk in a Jägerbomb or mixed with cola. But how did this drink come about? And what is it made of, for example?
Origin / History of Jägermeister
The composition of Jägermeister was established in 1934 by Curt Mast, an avid hunter. It then entered the German market in 1935. Originally, this drink was previously intended as a cure for all kinds of ailments: from a simple cold to more internal ailments. As a result, it was / is often in the (medicine) cupboard of German households.
It was not until the 1970s that the drink was also exported to other countries, such as the Netherlands. Jägermeister was introduced with the slogan 'only when it is ice and ice cold'.
Logo of Jägermeister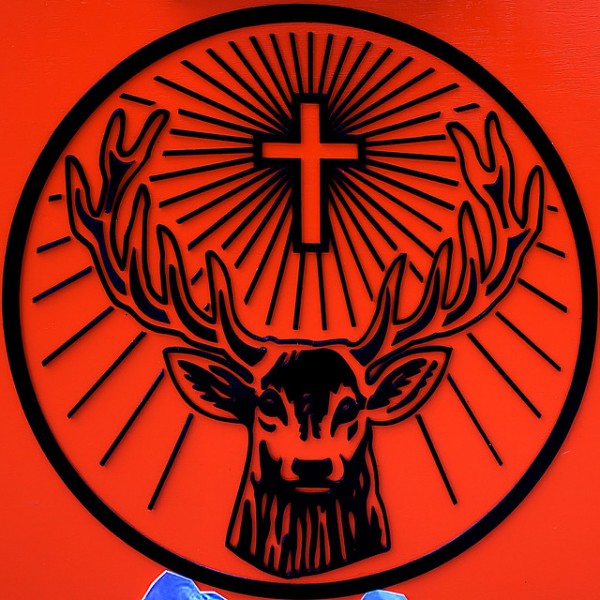 The Jägermeister logo /
Source: Mark Morgan Trinidad B, Flickr (CC BY-2.0)
The Jägermeister logo is based on the legend of Saint Hubert, who was the patron saint of hunters. The logo features the head of a deer, with an illuminated cross between the branches of the antlers.
A popular rumor is that there is another meaning to the Jägermeister logo. The logo actually consists, 'in English', of an 'O', a 'Deer' (deer) and a 'God' (cross). However, this meaning is unbelievable, because Jägermeister is a German brand.
Preparation method of Jägermeister
Jägermeister is produced in Germany, in Wolfenbüttel. The drink contains no less than 56 herbs! These herbs are first soaked in alcohol and water for two to three days. This is then sieved and what remains of this is put in wooden barrels for about a year. After that year it is sieved again. Then it is mixed with sugar, caramel, alcohol and water. Then it is sieved for the last time and finally poured into bottles! The Jägermeister alcohol percentage amounts to 35%.
Mixed drinks with Jägermeister
Jägerbomb / Flying Deer / Turbojäger: this is a mix of Jägermeister with Red Bull (or possibly another energy drink).
Jägermonster: jägermeister mixed with grenadine or orange juice. Traditionally, orange juice is mixed with Jägermeister.
Mix with cola: Traditionally, Jägermeister is often mixed with cola.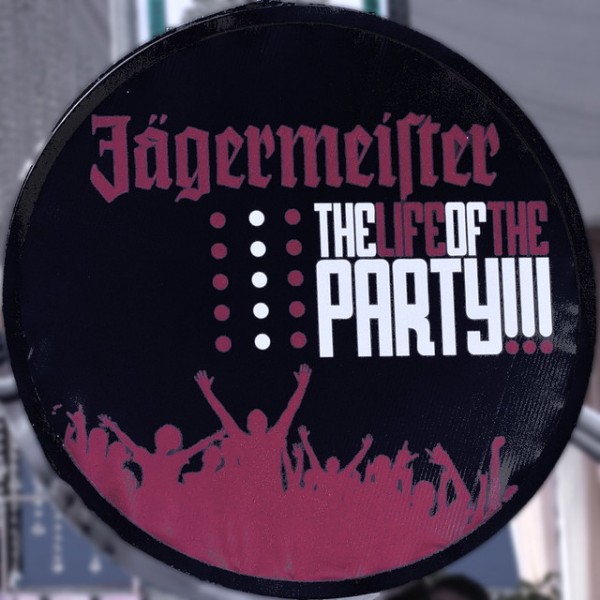 Source: Mark Morgan Trinidad B, Flickr (CC BY-2.0)
Jägermeister in the hospitality industry
Worldwide, Jägermeister is one of the most sold distilled drinks, it is also very popular in the Netherlands. That is why it is actually indispensable in the range of Dutch catering companies. Jägermeister is also actively promoting at various events such as Zwarte Cross and Lakedance.
The Jägermeister tap machine can now be found in many pubs, bars or clubs. This machine ensures that the drink is served ice cold.
Sometimes you can also find promotional teams from Jägermeister in the nightlife. The promoters of Jägermeister are also called Jägerrettes. The promotion of Jägermeister is handled by the company "MJM Tom".