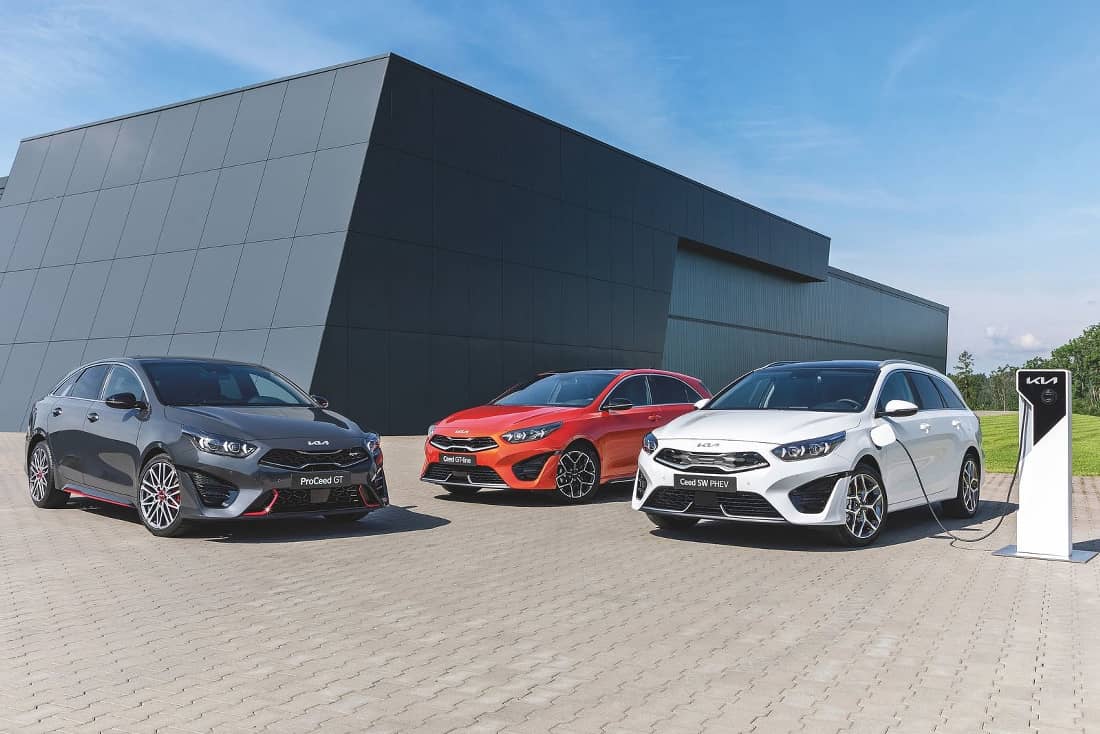 The rear diffuser of the more powerful versions will in future be finished in gloss black with a chrome strip. In addition, the three models have the recently introduced brand logo with a new font.
There are new materials to choose from for the interior, the infotainment system has even more extensive functions – for example, the interior temperature can now be regulated by voice command. Another new feature is a motorway pilot for models with automatic transmission.
No changes under the hood
There are no changes to the drive offering, which includes a plug-in hybrid in addition to diesel and gasoline engines. The output range extends from 74 kW / 100 PS to 150 kW / 204 PS (combined fuel consumption: 3.9-6.5 l / 100 km; combined CO2 emissions: 102-147 g / km²). The manufacturer does not name prices, but so far the Ceed family in this country starts at around 17,000 euros for the five-door model.
The current generation of the compact Ceed has been on the market since 2018. In addition to the sedan and the two station wagon versions, the XCeed crossover has also been available since 2019, although it initially does not benefit from the current lifting program. (Text: mh / sp-x | Images: manufacturer)