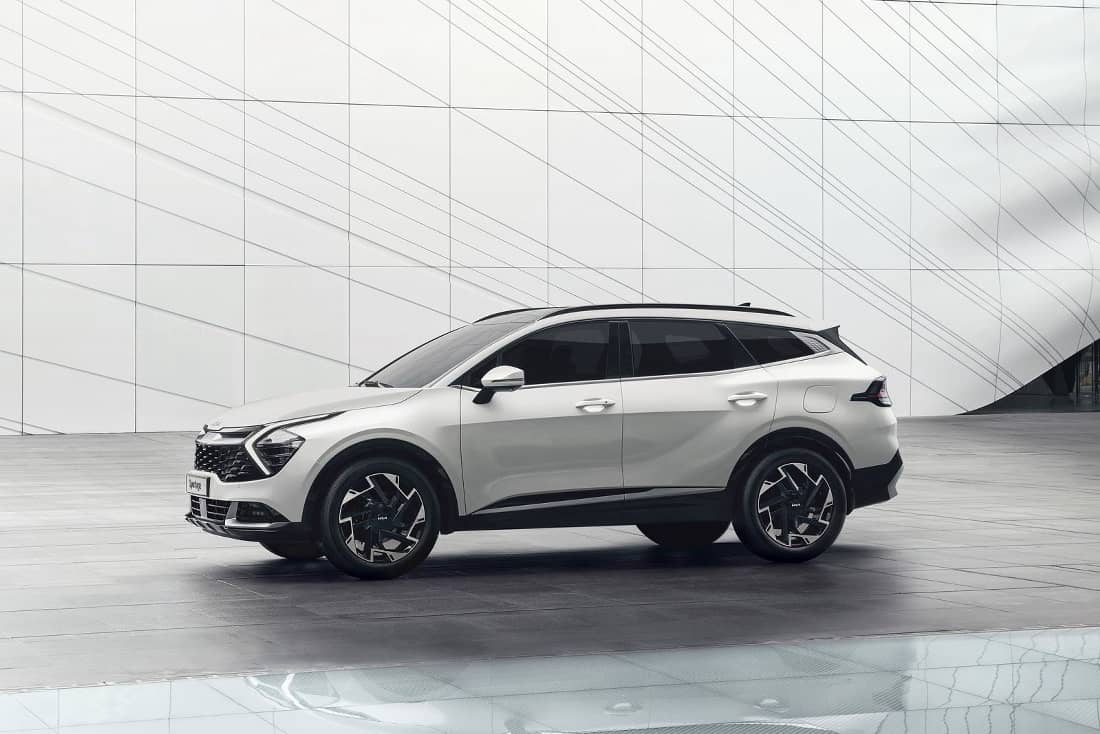 In the volume market there is always the approach to build a world car. A vehicle that works in Asia as well as in Europe, in North and South America, Africa and Australia. It is difficult to meet the taste of the nations and the respective country regulations (vehicle is not yet for sale, homologation pending²), but above all to satisfy preferences.
Most manufacturers therefore go two ways and build different vehicles for different markets. The Koreans do the same with the new Kia Sportage. For the first time in the 28-year history of the SUV bestseller, there will be two different vehicles with the same name. Because there will be a special variant specially developed for "our" taste in Europe.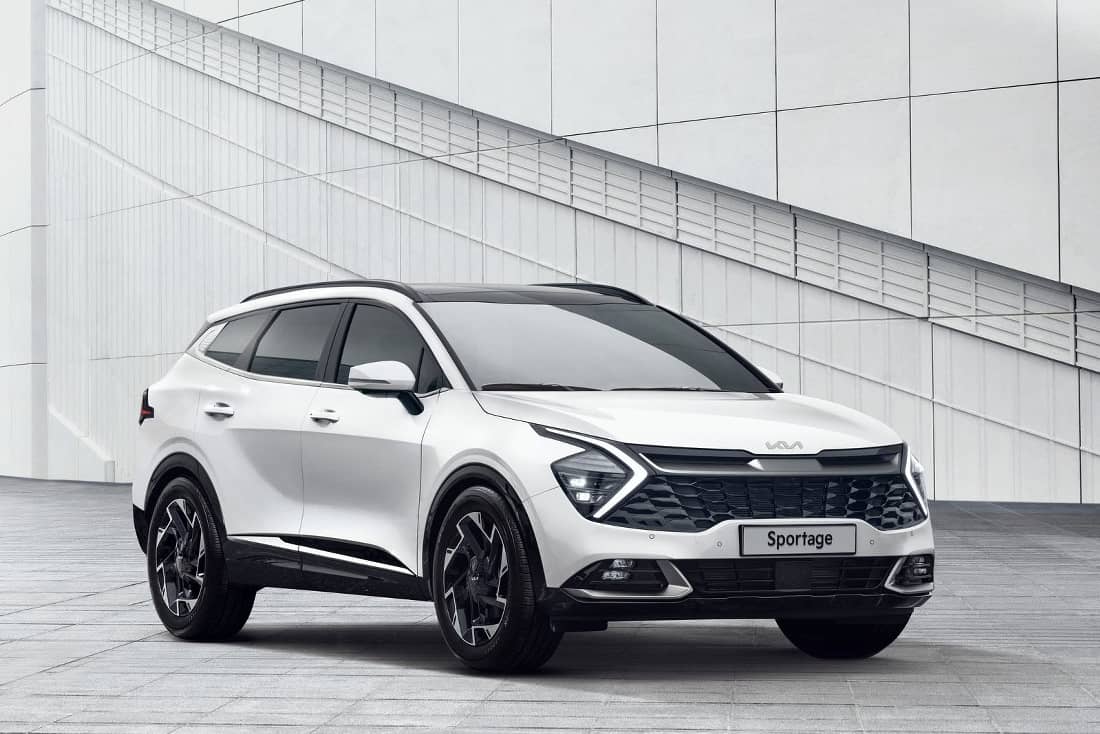 The Kia Sportage for the world market would also please here
The global variant now presented would certainly appeal here as well. Because the model of the new design language drawn in cooperation with the Kia design centers in Korea, the USA, China and Germany is optically a clear step forward.
The wide grille is now called Digital Tiger Face and no longer Tiger Nose. For this purpose, the radiator grille has been made significantly wider, and the small LED lights only take up a little space. To do this, the daytime running lights are drawn deep into the hood and fenders.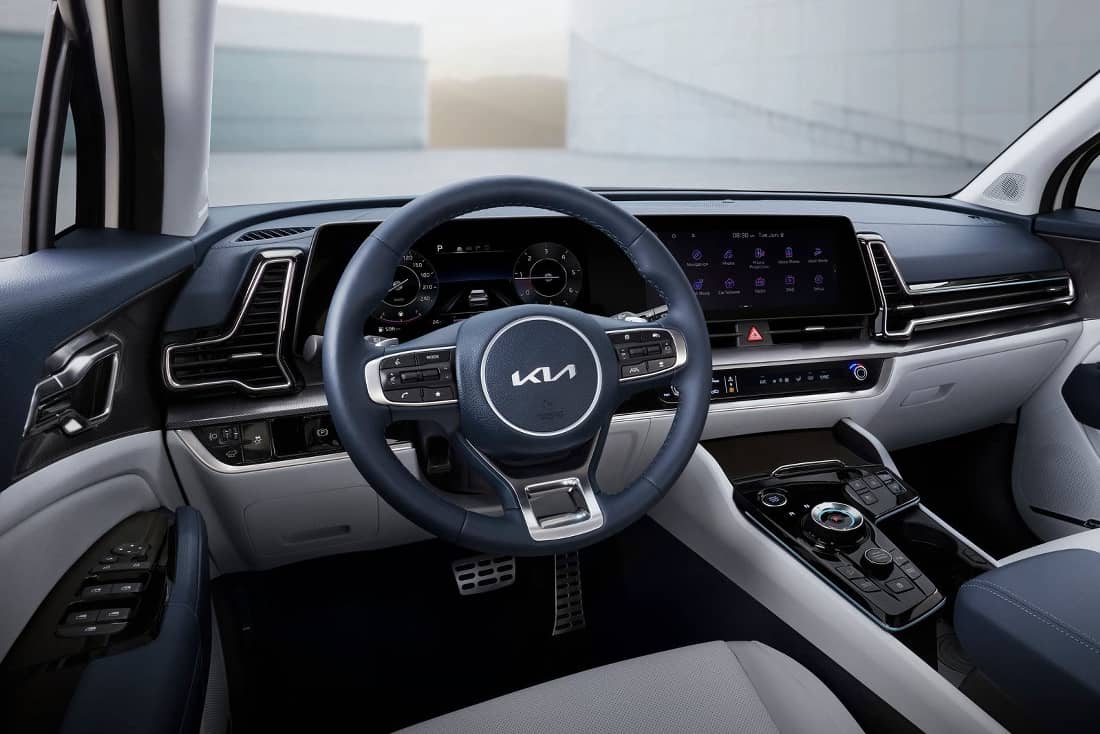 The flanks are also stretched out and the rear wheel arches are modeled much more muscularly. At the rear you can see the light graphics of the EV6 electric model, from which it also takes over the sloping roof line and the aerodynamic optimizations on the roof spoiler and the side window surrounds.
An interesting detail in the side view is the strikingly long wheelbase of the global version. This is probably the only difference to the European model. Because in this country not so much emphasis is placed on chauffeur qualities. Accordingly, we would guess that our variant is only limited to a shortened length.
Two-tone interior as a high-quality highlight
The interior is particularly successful compared to its rather clumsy predecessor. The global Kia Sportage looks very high quality here, considering that it shares the base with the Hyundai Tucson and competes against Tiguan and Co. The noble two-tone ambience, in the photo vehicle with classy dark blue as a contrast, is also a haptic highlight thanks to elaborate decorative stitching and fine chrome surfaces. The large glass cockpit is already known from the Kia Sorento, which, however, is also a whole class higher.
Given the successful design of the new Kia Sportage, the question arises what customers can expect from the European version. Because when it comes to design, the global one also seems more than suitable. Perhaps, however, the changes ultimately only relate to the technology. Because the demand for economical hybrid gasoline and diesel engines is more of a European customer requirement. However, Kia is still keeping a low profile here. (Text: fm | Pictures: Manufacturer)