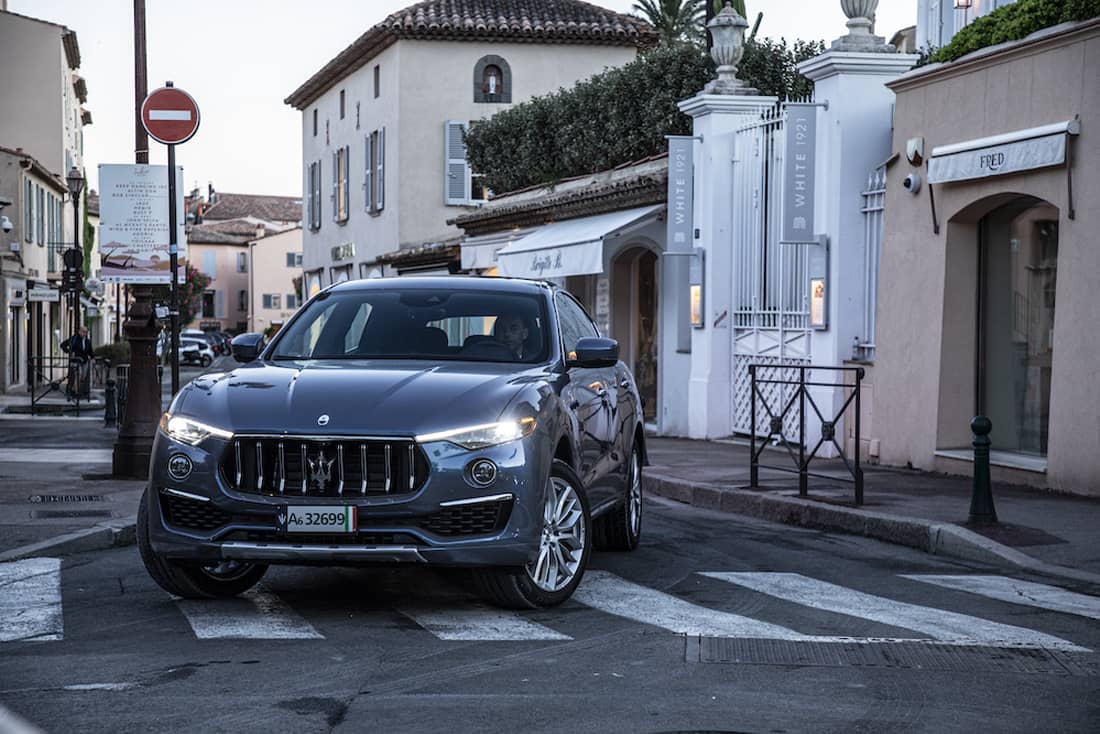 If there are car manufacturers for whom the upcoming electrification is more difficult than others, then it is certainly those who regard sporty vehicles as their passion. But even a Maserati trident is not immune from constantly complying with new exhaust gas and fleet consumption values. With the new Levante GT Hybrid, however, the Italians promise that driving pleasure will be retained (combined fuel consumption: 9.4-8.1 l / 100 km; combined CO2 emissions: 213-183 g / km²).
For the first time ever, Modenesi are using a four-cylinder in their SUV, but at the same time equipping it with a 48-volt mild hybrid system. The light electrification includes a belt starter generator (BSG), a battery, an electric compressor and a DC / DC converter.
48V four-cylinder with 330 hp and 440 Nm
Although Maserati promises a more than 20 percent reduction in harmful CO2 greenhouse gases compared to the V6 petrol engine, the mild hybrid is supposed to support the 2.0-liter four-cylinder in its power development. 243 kW / 330 PS and 450 Newton meters of torque are available to the driver of the Maserati Levante GT Hybrid, in six seconds the Italian, which weighs just over two tons, should sprint to 100 km / h. Meanwhile, the top speed is 245 km / h.
Market launch and price
Due to the lower weight of the engine, the load distribution between the front and rear axles is said to have become a bit better, which is supposed to benefit the brisk curve wagging. Otherwise, the Maserati Levante GT Hybrid, like its siblings Ghibli and Quattroporte, will also receive a new infotainment system based on Android Automotive. The prices for the Italian, which can be ordered since June 2021, start from 79,254 euros. (Text: tv | Pictures: Manufacturer)