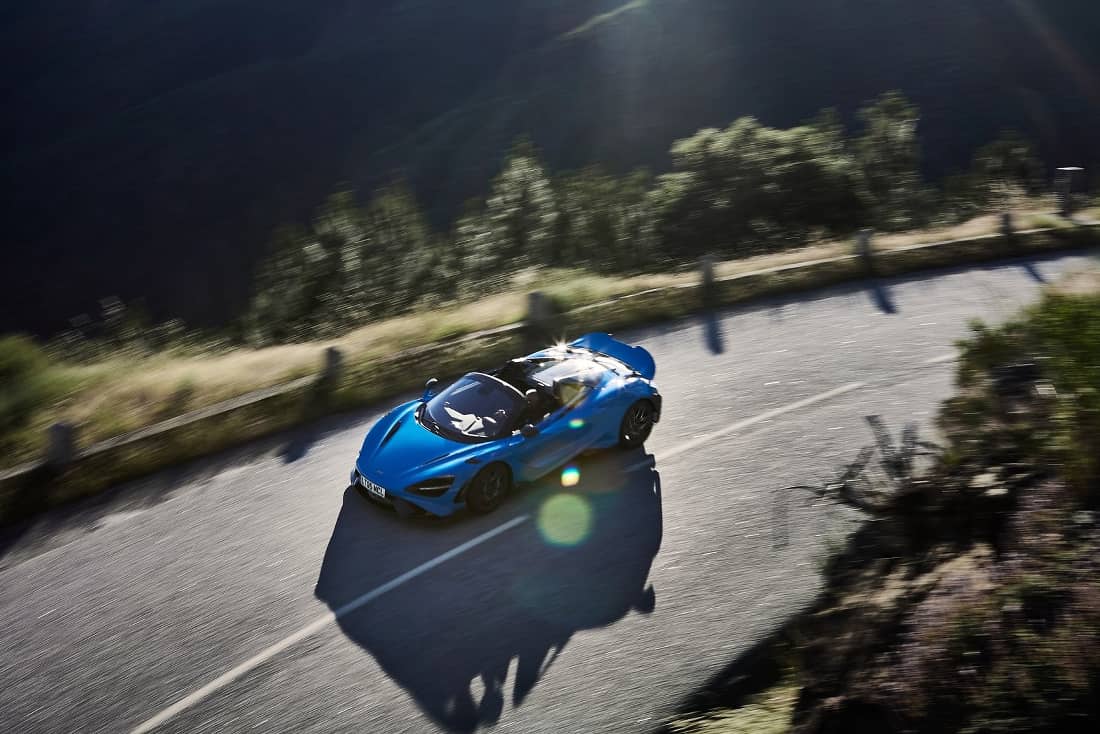 Sports car manufacturer McLaren is now also offering the 765 LT with a distinctive long tail, launched in 2020, as an open Spider with an electrically operated carbon hardtop. The roadster is limited to 765 copies, prices start at 369,000 euros.
According to McLaren, the open construction should offer the same body rigidity as the 765 LT Coupé, and the British estimate the additional weight to be less than a hundredweight. The roadster, which is made of carbon in many places, weighs 1,388 kilograms, which is around 80 kilograms less than the 720 S Spider (combined fuel consumption: 10.7 l / 100 km; combined CO2 emissions: 249 g / km²). Compared to this, the elaborate aerodynamic concept of the LT also ensures that the contact pressure is 25 percent higher.
2.8 seconds to 100, 11 seconds to the top open
The track-oriented roadster is powered by the well-known 4.0-liter twin-turbo V8 with 563 kW / 765 PS and 800 Newton meters of torque (combined fuel consumption: 12.8 l / 100 km; combined CO2 emissions: 280 g / km²) . In conjunction with a 7-speed dual clutch transmission, the 100 km / h mark should fall after 2.8 seconds and the 200 km / h after 7.2 seconds. A maximum of 330 km / h is possible.
If you want, you can only let the wind blow around your head while you are driving, because the one-piece carbon roof can be opened and closed up to a maximum of 50 km / h. The process takes 11 seconds. In order to be able to enjoy the engine sound better, a small rear window can also be lowered. (Text: mh / sp-x, tv | Images: manufacturer)