The protests in Thailand in 2020 are ongoing protests against the government of the Prime Minister and former head of the National Council for Peace and Order, General Prayut Chan-ocha. The first protest araised from the Constitutional Court's decision to dissolve the Future Forward Party on February 21, 2020. The protest took place in all educational establishments, and stopped for a while due to the pandemic of COVID-19 in Thailand and an order to close schools.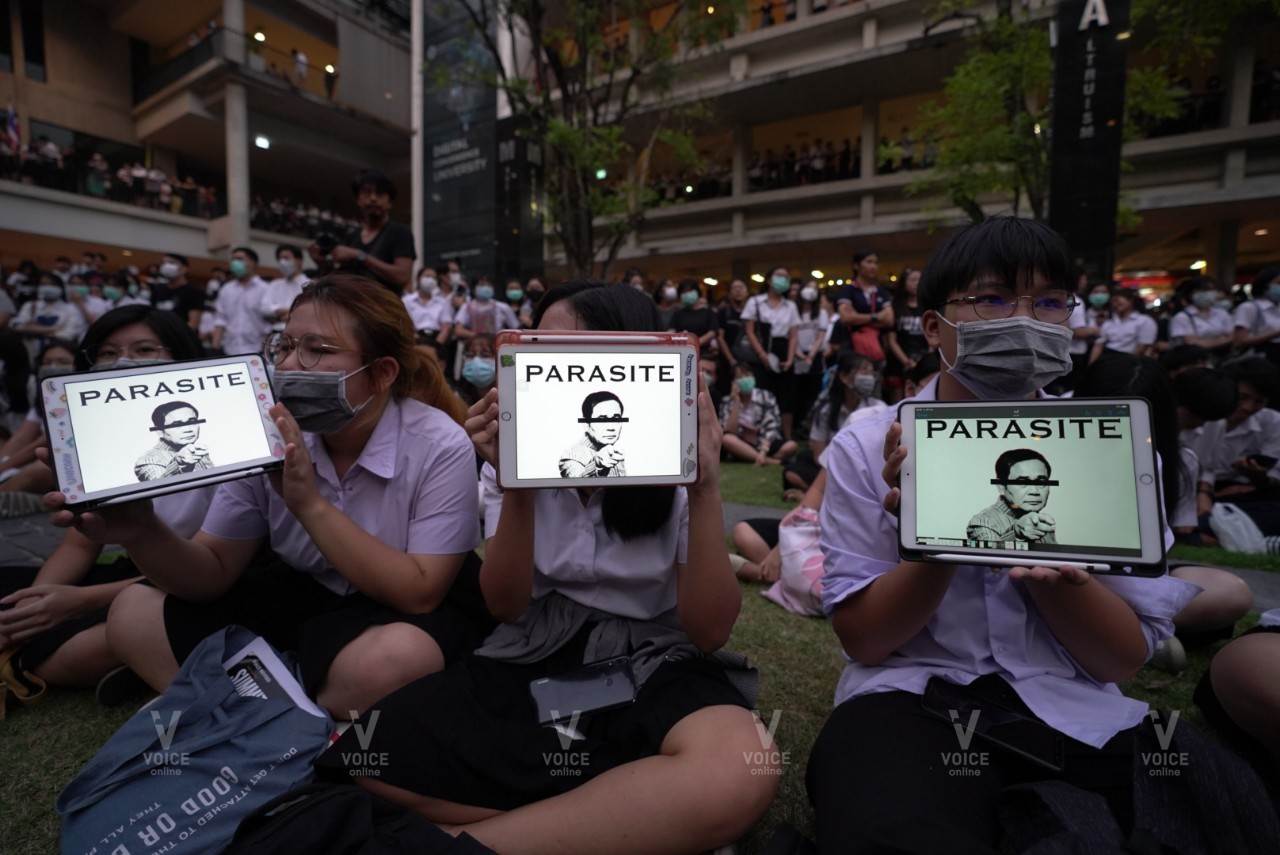 The protests re-emerged on July 18, 2020 in the form of a demonstration organized under a group called "Liberated Youth" in Bangkok. Around 2,500 people attended, and it was the largest gathering in six years. Three demands were made to the government: the dissolution of the House of Representatives; stop threatening people; and draft a new constitution. The July protests were due to the economic impact of COVID-19 and the enforcement of the Emergency Decree on Public Administration in Emergency Situations, B.E. 2548 (Emergency Decree) with the intention of stopping political protests. Since then, protests have spread to at least 44 provinces across the country. And there were protests almost every day. Until August 3, 2020, protesters held talks on the issue of royal power and raised demands for the reform of the monarchy. This led to the arrest of two protesters. The incident led the media to call it "expanding ceiling".
After such an event, the issue of royal power seems to have been included in the target of the protest. A group of people supporting the government organized a counter-protest, by accusing the protesters of being incited with intent to subvert the monarchy. A number of academics and advocates have issued statements supporting protesters' rights to claim.
The government's response had a delay strategy. It made criminal charges using the Emergency Decree, reviewed and monitored media, and used warfare units. There were vigilante activism and protesters were smeared for their support by foreign governments and NGOs. Some say protesters are victims of politicians.