Parasites In Pets: Ear Mites And How To Treat?
If your dog or cat has ear mites, it makes sense to take immediate action. However, there is one more stage before it is recognizing that your pet has ear mites. Not every pet owner is immediately aware that his or her pet suffers from ear mites. What are ear mites actually, how do you recognize that your animal is bothered by them and how do you treat ear mites?
What are ear mites?
Ear mites, officially called otodectes cynotis, are parasites. Parasites that live in the ears of dogs and cats. They also reproduce by laying eggs in the ear canal; eggs that hatch after about two weeks.
This parasite is highly contagious, so if you have multiple pets and have been diagnosed with one animal, check your other dogs or cats and take immediate action. This parasite does not go away by itself and therefore treatment will always have to be initiated. Incidentally, these parasites are not contagious to humans.
Signs that the cat or dog has ear mites
Checking your dog or cat regularly for all sorts of things is not an unnecessary luxury, if only in combination with a nice brushing for your animal. Think, especially in the summer months, of ticks and fleas. It is also good to check the legs, after all, anything can end up between the toes, also take a good look at the ears. If the ears are red on the inside, there may be an infection or the outer ear, for example, is scaly. When in doubt whether your animal is bothered by something, it is always good to consult the vet.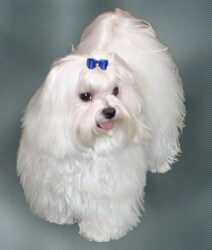 Source: Maltese Association, Wikimedia Commons (Public domain)
Itching
If your dog or cat suffers from ear mites, this generally causes quite a bit of itching and even pain at a more advanced stage. This has to do with the fact that the parasite digs through the skin, as it were. The animal rubs its paws significantly more than usual over the ears, rubs its head against furniture. Sometimes the animal shakes its head or tries to scratch its ears. This is a signal to look carefully in the ears, especially in animals with hanging ears and long hair. After all, if you cannot look directly into the pinna, it can remain hidden for a long time.
Dirty ears
Ear mites live on skin flakes and ear wax. The irritation caused by the ear mites causes the ears to produce more wax. The cat or dog's ears will become noticeably dirty and the ear wax may look like a coffee-ground dark brown substance. This is also a signal to look further.
Prevent or cure
Preventing ear mites is very difficult. No matter how often you clean your pet's ears, just a short (play) contact between one dog and another, for example, can cause ear mites.
To cure
With the otoscope, the vet can detect the ear mites, which look like little white pinheads, and start treatment. The ear mites can hide in the wax and so the ear must be rinsed clean. You do this by rinsing the ears thoroughly with lukewarm water, this will remove a large part of the ear mites. However, there will always be some eggs and ear mites and so the animal should be treated with an anti-parasitic agent. The substance goes into the ear, the ear is pressed shut and you then rub the substance well through the ear, so that it gets all the places.
The vet will initiate this treatment, but you must complete the treatment with your pet at home. It is very important that you actually complete the course completely as prescribed by the vet. Otherwise, eggs may still remain and the process will start again.
Appearance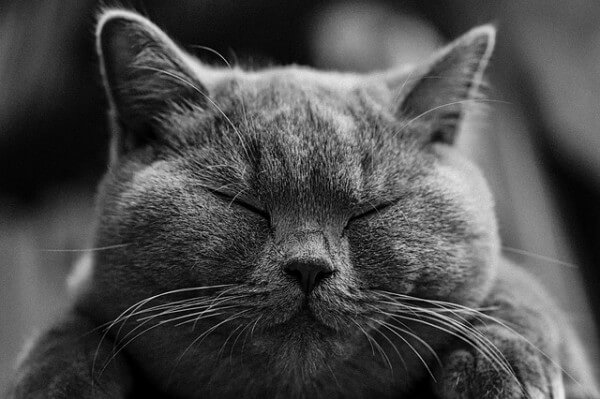 Source: 3093594, Pixabay
Another method to get rid of the ear mites is to spray a pipette in the neck with a mite killer. This should be repeated every three to four weeks. This remedy also helps against fleas and skin mites. In addition to being used as a treatment, the agent also has a preventive effect. This does not alter the fact that it is nevertheless advisable to check the ears regularly.
Itching outside the ears
Your dog or cat may also get itchy in more places during the treatment of ear mites. This has to do with the fact that the ear mites, which have been chased out of the ears, move to other places on the skin. Discuss this with the vet, because he has a product that can be applied especially to the skin.
Do not treat
If, for whatever reason, you choose not to initiate treatment on your pet, your cat or dog has a real chance of getting a damaged pinna. A so-called blood ear can also develop. This concerns a bruise in the auricle, which can only be removed by a veterinarian under anesthesia. So don't underestimate the problem, it's absolutely important that you take action.
Finally
Ear mites are very contagious and getting ahead of them always remains difficult. Dog or cat ear mites are difficult and sometimes even painful. Fortunately, ear mites are easy to treat. However, this parasite never goes away on its own, so initiating and finishing a treatment is very important.