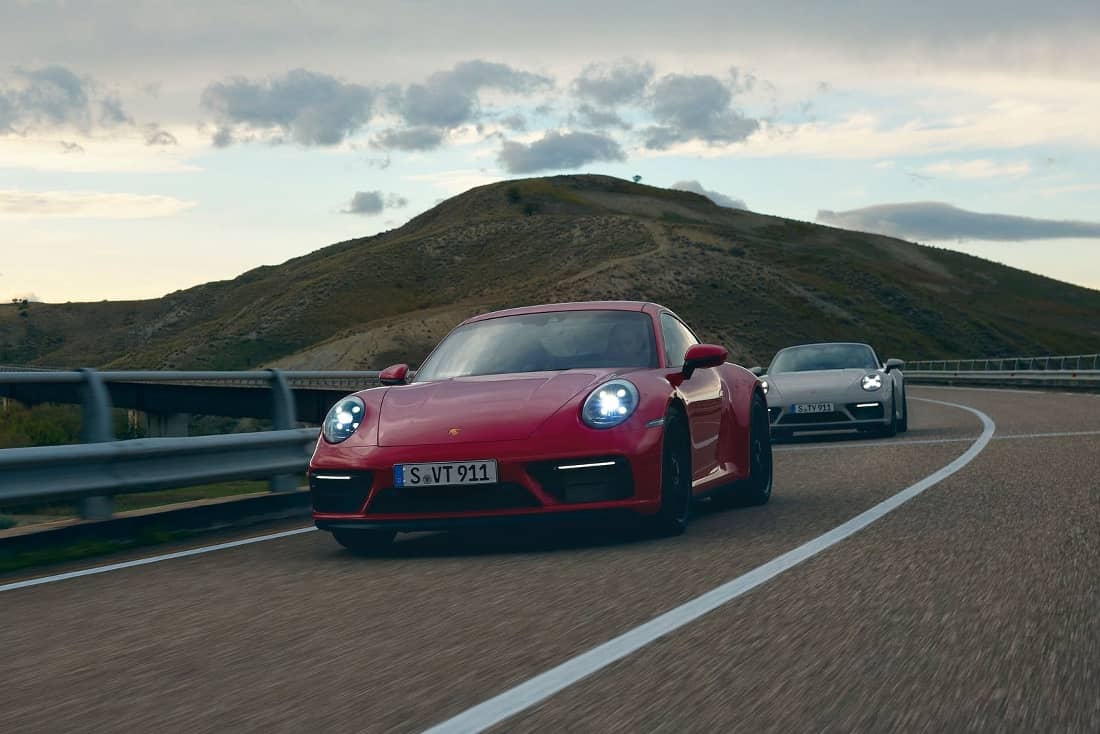 The Porsche 911 range continues to grow and grow. After the Stuttgart only recently presented the GT3 with touring package are now followed by the GTS models. In the 911 Carrera (4) GTS, 911 Carrera 4 GTS Cabriolet and 911 Targa 4 GTS, the well-known three-liter six-cylinder boxer with twin-turbo charging and increased 353 kW / 480 PS and 570 Nm of torque (combined fuel consumption: 10.7 -9.7 l / 100 km; combined CO2 emissions: 243-221 g / km²).
The power is transmitted either via a 7-speed manual switch with a shortened gear lever or an 8-speed dual clutch transmission (PDK). With the Carrera GTS, the customer can also choose between rear-wheel and all-wheel drive. As a special highlight, the Carrera GTS models use the more powerful and much more expensive turbo models for chassis components.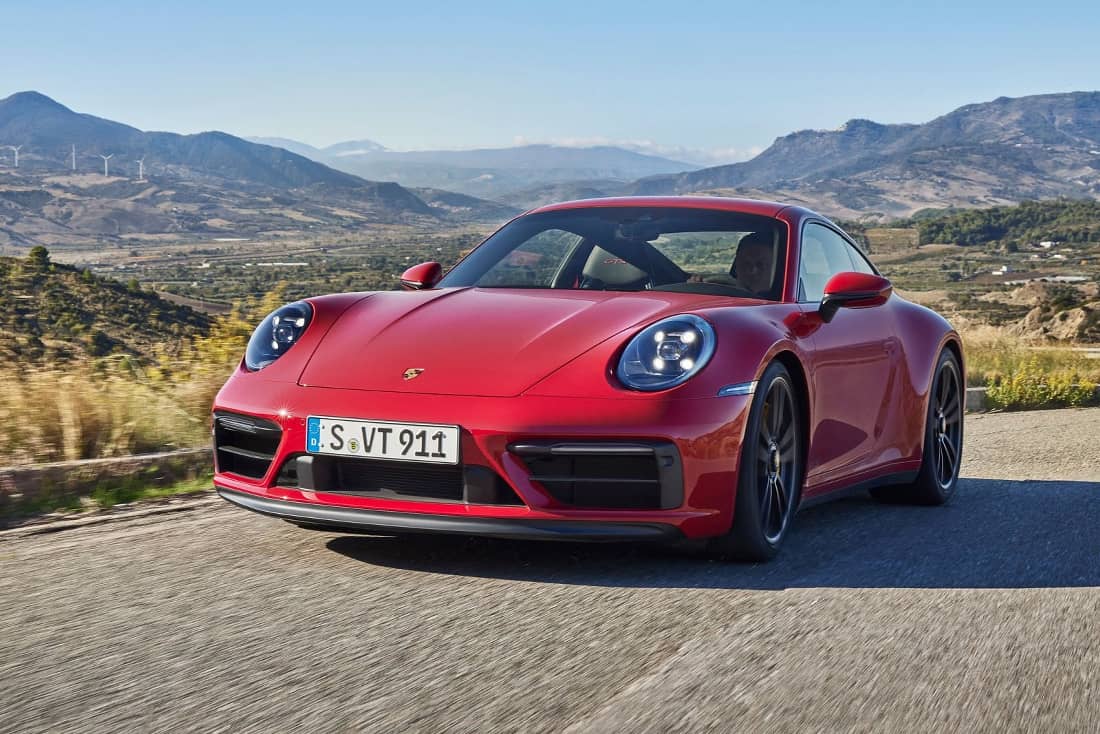 Carrera GTS models with turbo chassis
The 911 Carrera GTS models not only rely on the Porsche Adaptive Suspension (PASM), but also take over from the 911 Turbo (combined fuel consumption: 12.3-12.0 l / 100 km; combined CO2 emissions: 279-271 g / km²) at the same time the so-called helper springs on the rear axle – this means that the main springs are always under tension in all driving conditions. After all, the 911 Targa GTS relies on the chassis of the 450 hp S variant (combined fuel consumption: 11.1-10.4 l / 100 km; combined CO2 emissions: 253-236 g / km²).
Carrera and Targa GTS have in common the high-performance braking system of the 911 Turbo, the 20-inch wheels at the front and 21-inch wheels at the rear come from the 911 Turbo S. So that the GTS models can also be identified acoustically as such, there is a factory-fitted sports exhaust system that backs up inside sounds even louder because Porsche has removed part of the interior insulation. In terms of exterior design, the Stuttgart-based company is delivering an independent sports design package including a new front design, numerous black decorative elements and darkened LED headlights.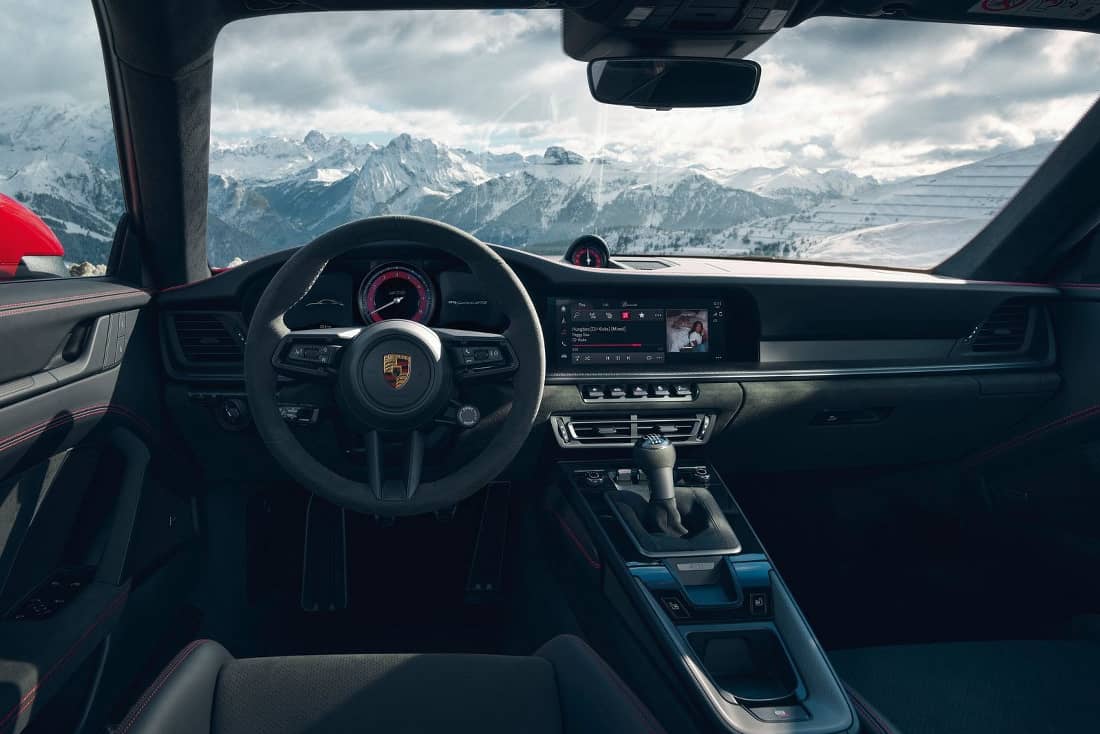 Black and red dominate
The interior features sporty red accents, expanded Race-Tex features and the standard sports seats plus package with four-way adjustment. For the first time, the lightweight construction package is available as an option for the GTS models and, in the best case, should save up to 25 kilograms in weight. Among other things, the rear bench seat is omitted, the full bucket seats are made of carbon fiber reinforced plastic and the side and rear windows are made of lightweight glass.
For the ambitious GTS driver, the improvements in the area of ​​the infotainment system are more of a side note. Porsche is delivering the GTS models available from November with the latest generation of the Porsche Communication Management System (PCM) as standard and from now on also offers the option of fully integrating Android phones in addition to iOS devices.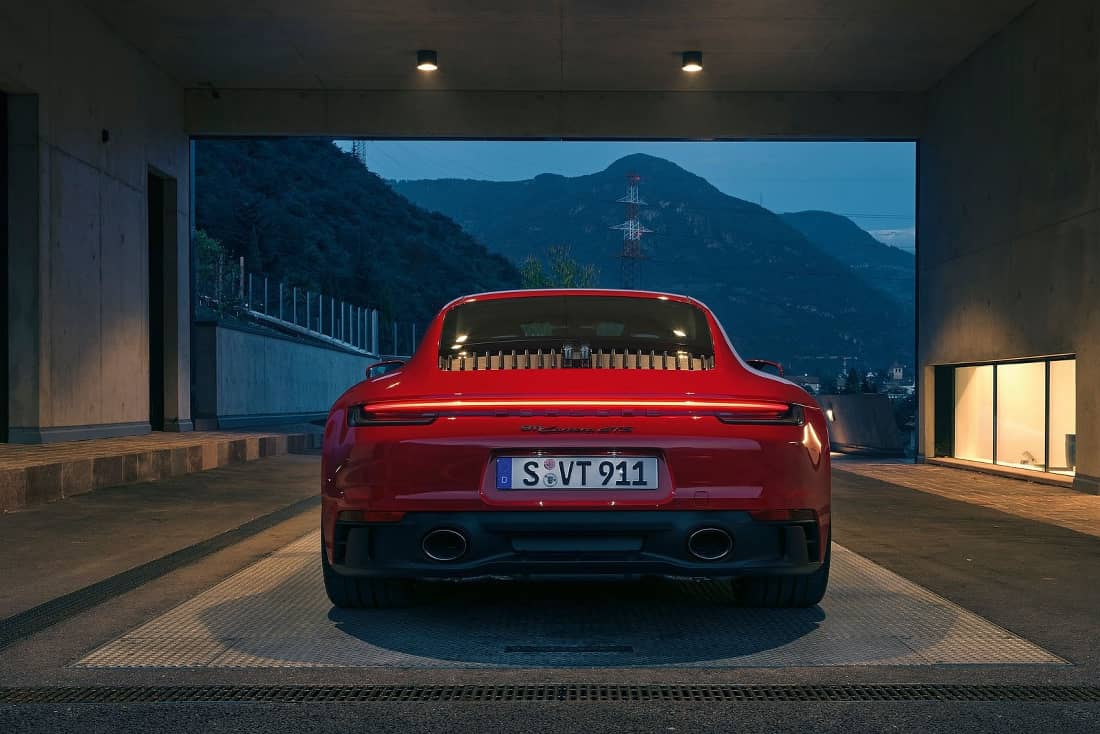 The prices of the GTS models
Prices for the 911 Carrera GTS start at 140,981 euros, followed by the all-wheel drive Carrera 4 GTS from 148,835 euros. Cabriolet and Targa meanwhile start at 163,115 euros each. The choice of the manual gearbox compared to the double coupler is price-neutral. (Text: Thomas Vogelhuber | Pictures: Manufacturer)