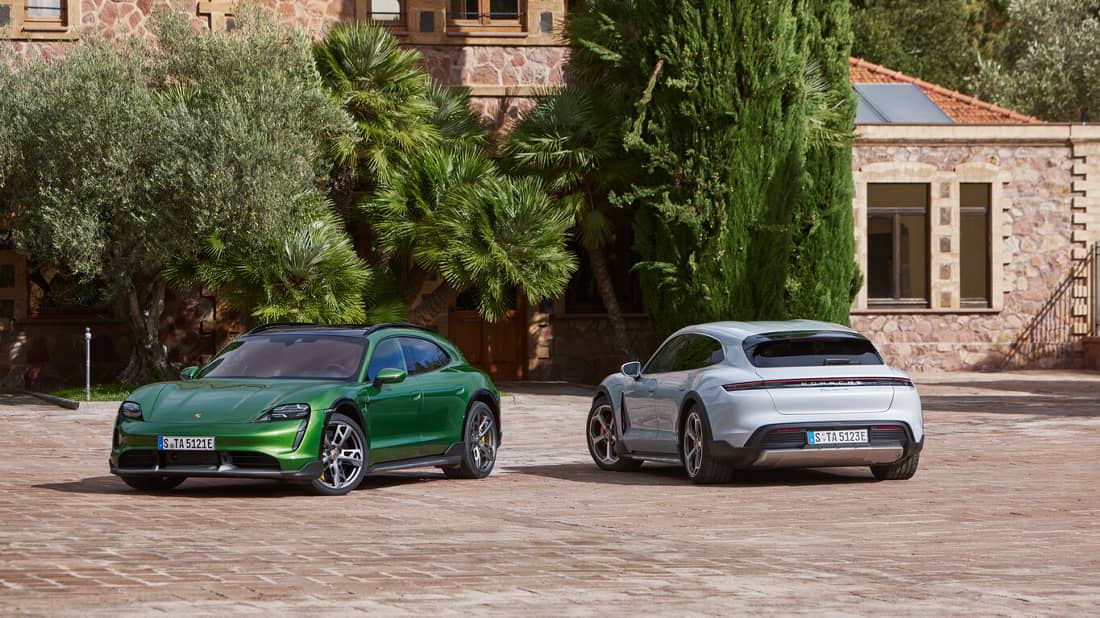 Greater freedom of movement in the rear and a significant increase in trunk volume are just two advantages that the new Porsche Taycan Cross Turismo (combined power consumption: 26.4–24.4 kWh / 100 km; combined CO2 emissions: 0 g / km²; WLTP- Range: 388–419 km) compared to the conventional model. It is above all the new chassis with adaptive air suspension and all-wheel drive that surprises.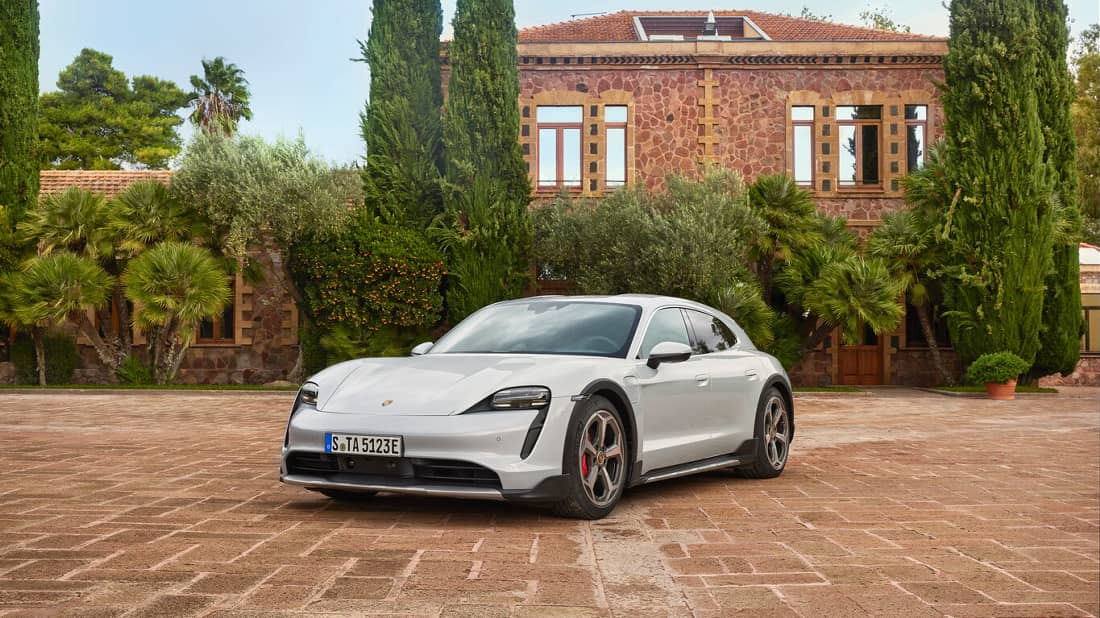 The Porsche Taycan Cross Turismo also ensures dynamism off the road
The optional off-road design package not only increases the ground clearance by up to three centimeters, it also enhances the robust look of the Porsche Taycan Cross Turismo. In contrast to the normal Taycan, the off-roader stands out more confidently with black wheel arch trims, rocker panels and exterior mirrors.
The flaps in the design package in particular look as if they came directly from the Mission E Cross Turismo study from 2018, on which the production model is very much based. The "Gravel Mode" driving program is also copied from him. With adapted characteristics for throttle response, steering and traction management, it ensures improved suitability for bad roads.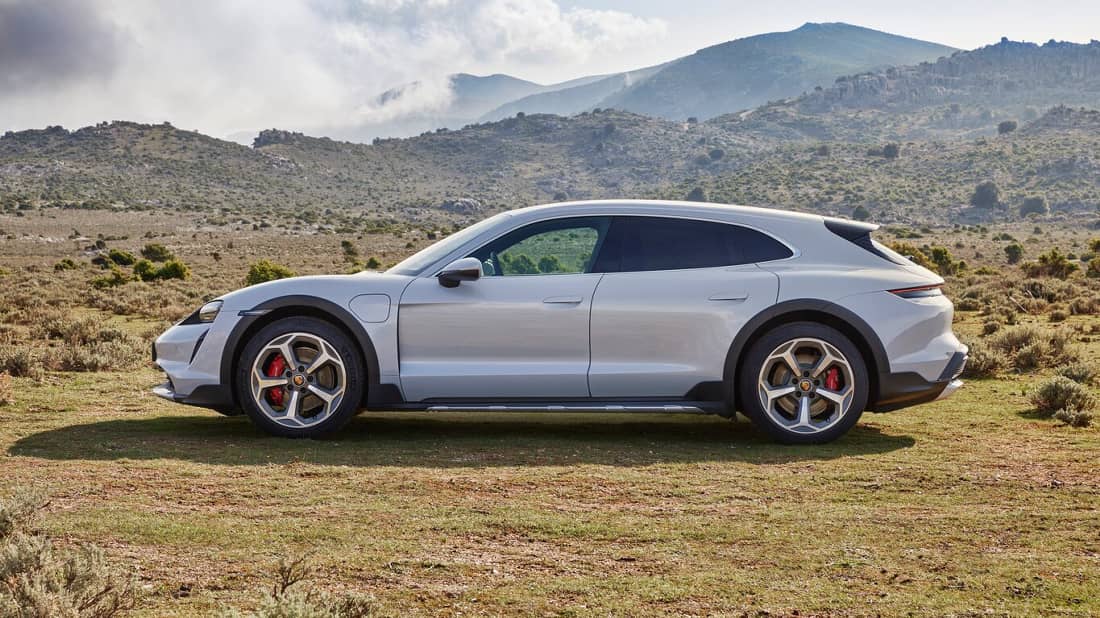 Technically, there are no surprises
Otherwise, the Cross Turismo takes over all the technology from the Taycan. Only the freedom of choice is somewhat restricted, because all Cross Turismos come from the factory with the large 93.4 kWh Performance Battery Plus. All-wheel drive is also standard in all variants.
Four variants of the Porsche Taycan Cross Turismo are being launched: 4, 4S, Turbo and Turbo S. Their technical data range from 350 kW / 476 PS to 560 kW / 761 PS; 389 to 456 kilometers.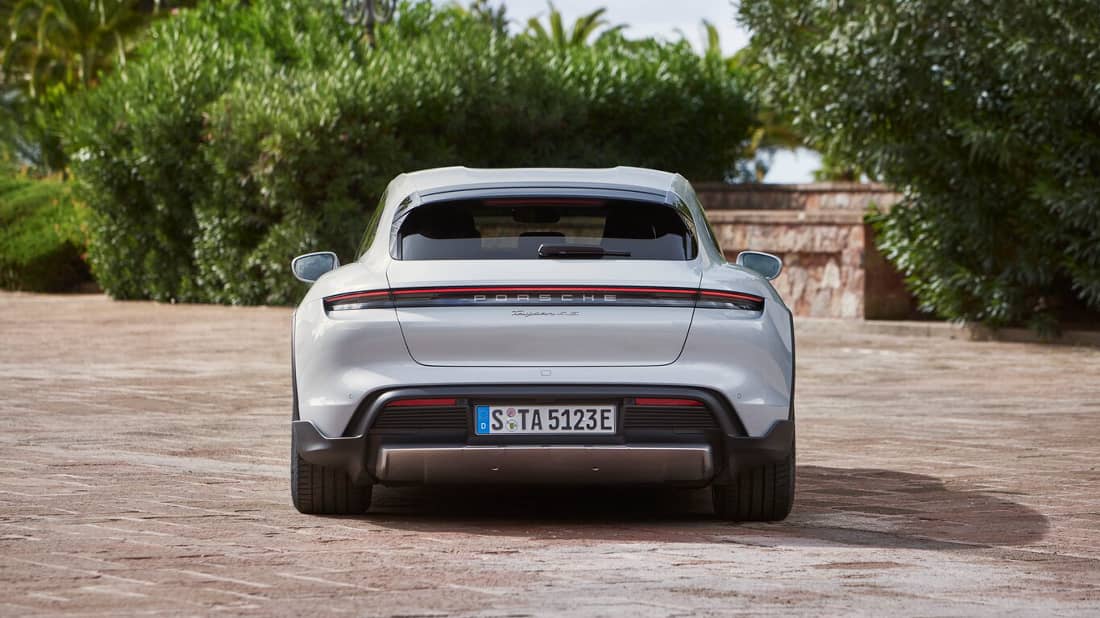 In stores from summer
The market launch of the off-road electric sports car from Zuffenhausen will take place in the summer at prices from 93,635 euros. (Text: fm | Pictures: Manufacturer)