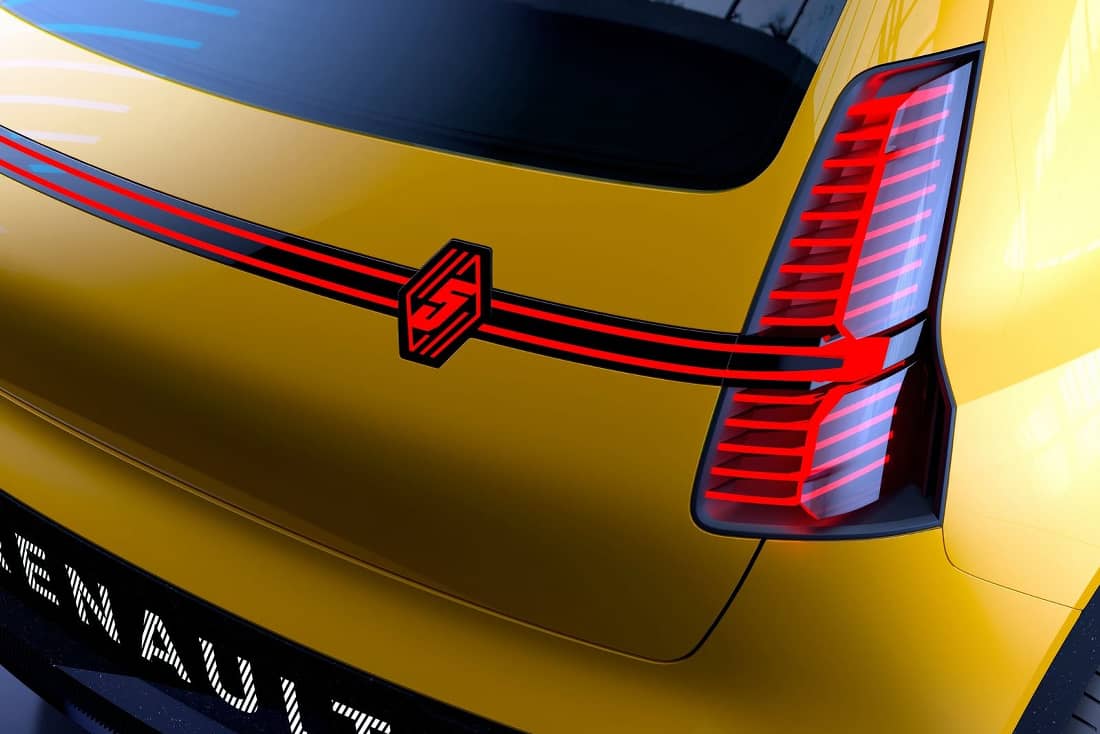 Renault, Nissan and Mitsubishi have been following a common path for years and want to move closer together over the next few years. Only three platforms should accommodate around 80 percent of the vehicles produced annually and should be scalable in a similar way to the modular kits from the VW Group.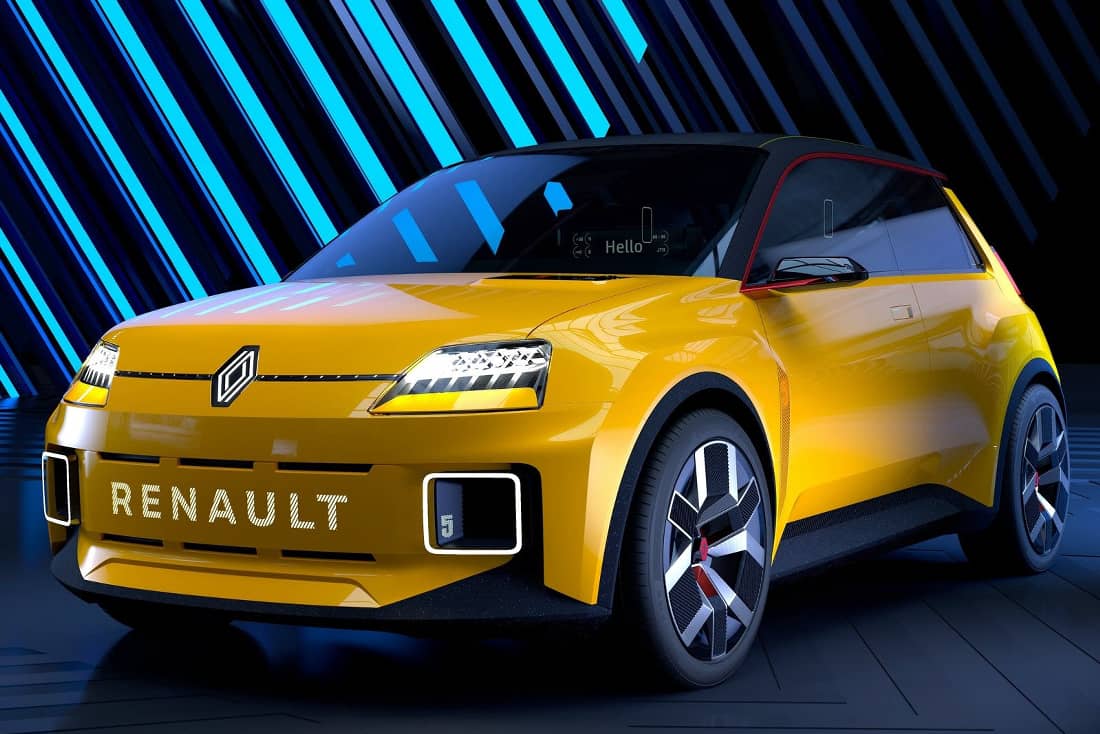 "Renaulution" as a new start for the French
As an example of the "Renaulution", CEO Luca de Meo now presented the Renault 5 as a concept vehicle (concept vehicle, homologation pending²). But the reborn small French car has already outgrown the sketchpad and could actually be built in a similar way. The competition for the electric Renault 5 is also already there. The Honda e and Fiat 500 Elektro are of a similar size and have a similarly powerful engine (combined power consumption: 14.9-17.8 kWh / 100 km; combined CO2 emissions: 0 g / km²)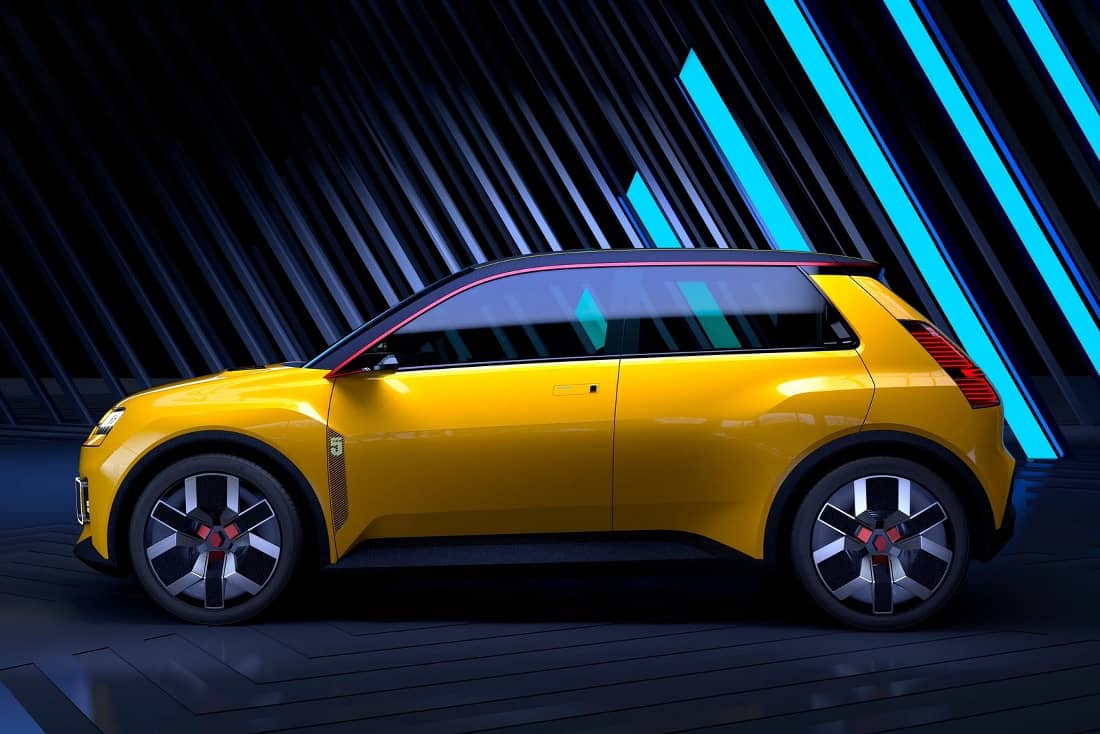 Much retro interpreted independently
It is envisaged that the Renault 5 will be based on the CMF-EV platform and will have a 40 kWh battery as a base. The speedster should be powered by a 100 kW / 136 PS electric motor. Visually, the new one clearly quotes the old one, but brings in its own style elements. LED headlights, illuminated brand logos and lettering ensure independence, it remains uncertain whether the charging connection on the bonnet will really be ready for series production. When exactly and at what price the electric Renault 5 will come onto the market is also in the stars.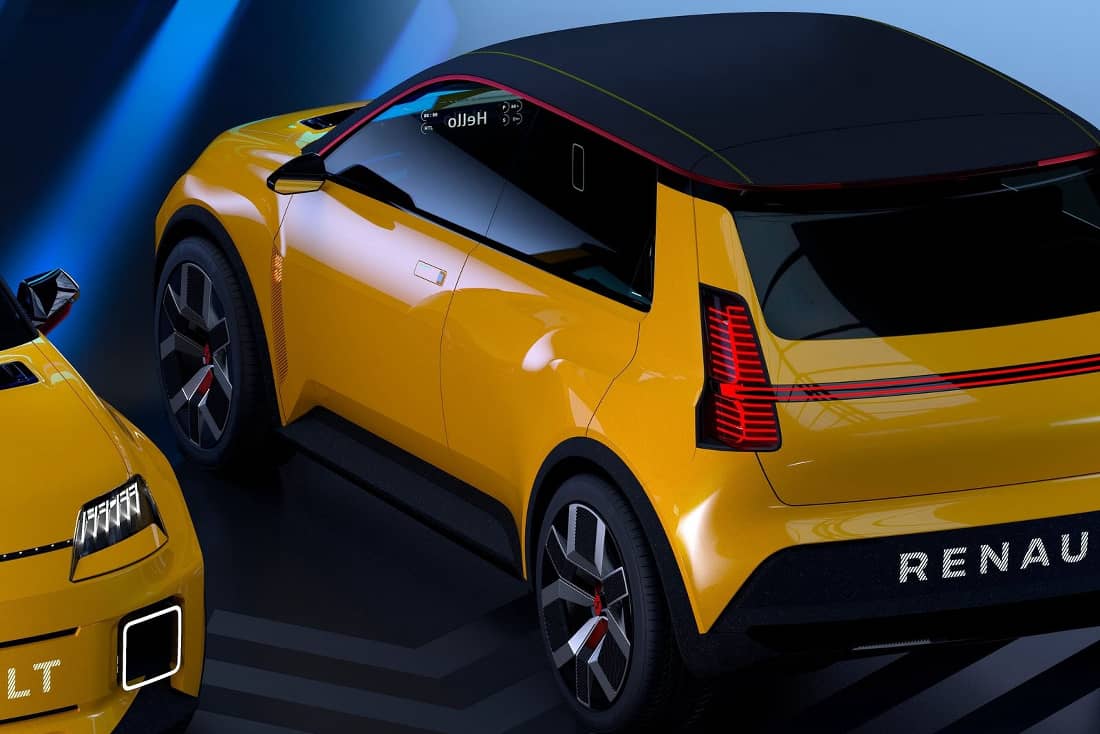 Conclusion
The country needs small electric cars – please build like that! The Renault 5 concept vehicle quotes the original in the right places, but also shows a lot of its own drive. Honda and Fiat already have their electric retro runabouts on the market, the Renault 5 would be a worthy competitor, at least visually. So far, German manufacturers have not had anything to counteract in the retro segment. (Text: tv | Pictures: Manufacturer)