Rice over? Bake (sugar-free) rice cookies!
Rice cakes, many people think of those crunchy white cakes that you can eat with or without toppings. This recipe is about rice cakes baked like pancakes. They are easy to make from leftover rice. Children love it! This recipe also includes tips for people who prefer not to eat refined sugars.
Supplies for making rice cakes
To make these delicious rice cakes you need the following ingredients:
Leftover boiled rice
Milk
Self-raising flour
(Spelled) flour or buckwheat flour
Cinnamon
In principle, it does not matter much what type of rice is used. You can make the rice cakes with both white rice and brown rice. However, the fiber content in brown rice is higher than in white rice.
Preparation method of batter
Spoon the leftover cooked rice into a mixing bowl.
Add milk. The amount depends on the leftover rice. You have enough milk when the rice is just under milk ?? state. See the photos for an example.
Then add self-raising flour and (spelled) flour / buckwheat flour (your own preference) in a ratio of 1: 1. This means that if you add 1 spoonful of flour, you also add 1 spoonful of flour or flour. Stir this through with a whisk until a thicker mix forms. The mix should be a bit thicker than regular pancake mix.
Add a little cinnamon to taste and wish.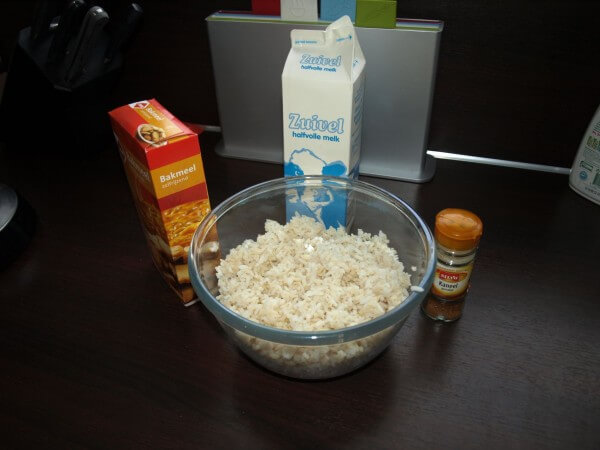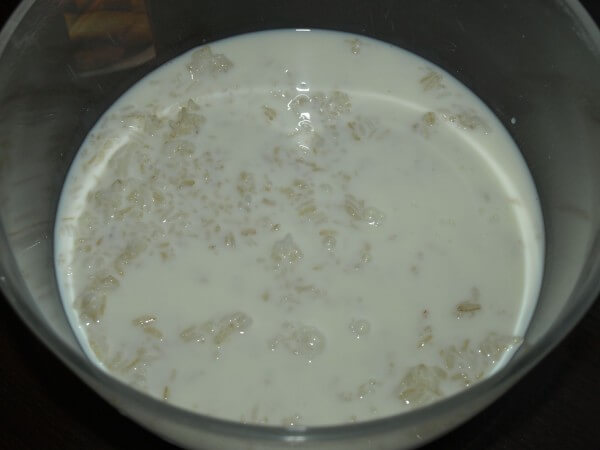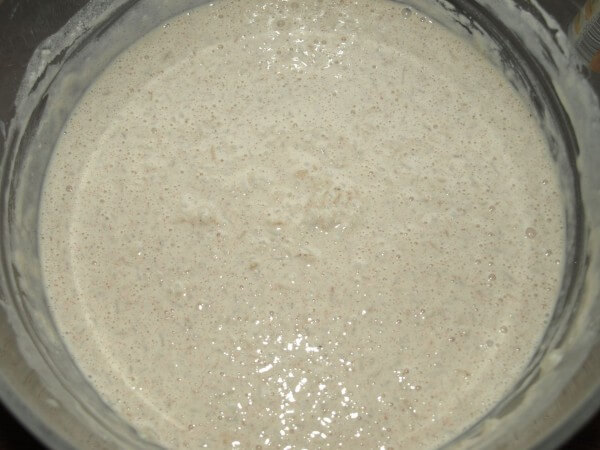 Method of preparation rice cakes
Melt a little butter in the frying pan. Spoon a little mix into the pan with a ladle. You can make the rice cakes as big as you want, but it is recommended to make cakes of about ten cm in diameter. For example, two to three often fit in a frying pan.
Let the rice cakes cook well on one side first. When the top has gotten a little drier, turn the rice cakes over. This is basically the same as when baking pancakes, only it takes a little longer with the rice cakes. This is due to the thickness of the batter.
Invest sugar-free
The rice cake batter does not contain refined sugars. Refined sugars are, for example, Granulated sugar, icing sugar and cane sugar. Today there are more and more people who have eliminated these sugars from their diet.
You can top the rice cakes 'sugar-free' by using natural sugars, such as coconut blossom sugar, palm sugar, agave syrup or honey.
Zonnestroop from Zonnatura is also an excellent topping. This is the only apple syrup without added sugar.
Sprinkle a little more cinnamon over the topping and enjoy!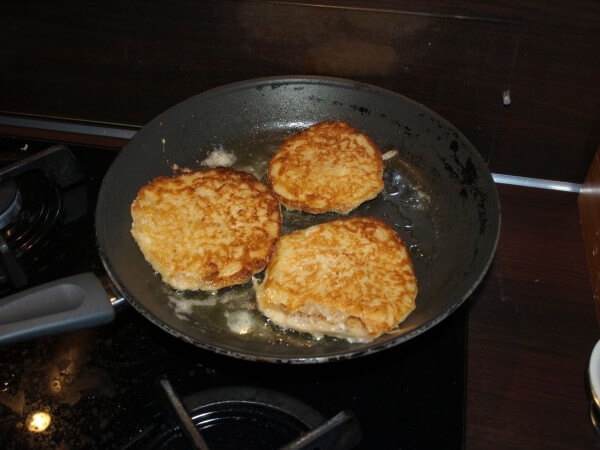 Variations
You can vary the batter, just like with regular pancakes. This is how you can make different variations of the rice cakes:
Rice cakes with pieces of apple
Cut apple into pieces of maximum one cm in diameter. Add the small pieces of sliced ​​apple to the batter.
Rice cakes with raisins (and apple)
Add raisins (and possibly apple) to the batter
Rice cakes with pear
Cut pear into pieces of no more than one cm in diameter. Add the small pieces of pear to the batter
Rice cakes with bacon
Fry a package of lean bacon strips. Add the fried bacon strips to the batter.
Food leftovers do not have to be thrown away immediately. This recipe shows what you could do with leftover rice. Children often find the rice cakes a delicious treat. Enjoy your meal!