Tasty recipes with spelled to bake yourself
All kinds of tasty things can be baked from spelled and spelled flour. From bread to pancakes and much more. Spelled is said to be very healthy and it is very easy to prepare. It also needs to be kneaded for much less time than other grains to make a tasty bread. And spelled crackers or muffins are really easy to make and they taste great too.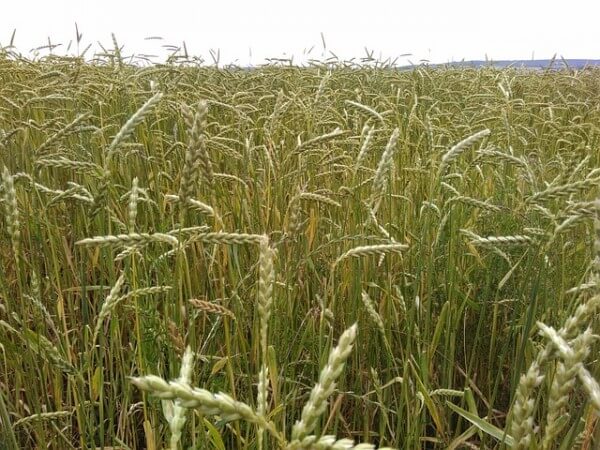 Source: Meyer72, Pixabay
Spelt Bread
To make spelled bread you need:
500 mg spelled flour
1 sachet of yeast
9 grams of salt
250 ml lukewarm water
If you want to bake spelled bread without yeast, that's possible too. Then replace the yeast with three to four teaspoons of tartar baking powder.
Procedure
Put everything together in a mixing bowl and knead well, about 15 minutes. Then cover the bowl with a damp tea towel and let the dough rise in a warm place. After this, knead the dough again for 5 minutes. Grease the bread pan (or pie pan) with butter. Then put the dough in the baking tin and then cover it with a damp cloth to let it rise again. Now for a period of an hour to an hour and a half. Meanwhile preheat the oven to a temperature of 220 degrees Celsius. Bake the dough in about 35 minutes
.
Spelled pancakes
Bake spelled pancakes with the following ingredients:
250 grams of spelled flour
half a liter of milk
2 eggs
little salt
Mix the flour, eggs and salt well together and then add the milk. Make a batter without grains in it. You can also replace the milk with water if, for example, you suffer from lactose intolerance. Of course you can add anything to the batter to give it your own taste. For a savory pancake maybe bacon or cheese or nuts. If you prefer a more sweet taste, try adding fruits such as strawberries. The possibilities are endless.
Spelled crackers
The ingredients for simple spelled crackers are:
175 grams of spelled flour
1/2 teaspoon of salt
100 grams of water
Make a dough of the three ingredients and roll out this dough thinly on baking paper. Then cut the thin dough into "cracker size" and make holes all over the dough with a fork. Then bake them for about 20 minutes in a preheated oven at 175 degrees (155 degrees is sufficient for a convection oven). For a little more flavor you can add sesame seeds, for example. But other nuts or seeds are also possible. Or delicious herbs. Just what you like yourself.
Spelled muffins
To make muffins you need the following basic ingredients:
225 grams of spelled flour
225 ml of milk
2 eggs
30 grams of butter or olive oil
1 sachet of baking powder
pinch of salt
Mix the ingredients well together. To give the muffins a savory or sweet taste, you can add ingredients to your heart's content. For a savory taste, for example vegetables and / or cheese. For a more sweet muffin, chocolate is of course very tasty. Or dried fruit for example. You can also add extra sweetener such as sugar or honey. They are well done in about 20 minutes. They are then done in about 20 minutes in a preheated oven at 190 degrees.