The Hoia Baciu forest
In the Transylvania area of ​​Romania, outside the city of Cluj-Napoca you will find a forest, the Hoia Baciu forest. It is also called the Bermuda Triangle of Transylvania. This forest takes its name from a shepherd who disappeared with his 200 sheep in this 250 hectare forest. There are many mysteries in this forest that lean towards otherworldly explanations. The trees have a distinct growth, there is a moist air and there are several reports of abnormal appearances. Flying disc-shaped objects, a circle that reminds you of a crop circle and lights without any form of energy source you can easily encounter. There may even be a gate to another dimension, which may explain people's disappearances. The forest can also be haunted and even Count Dracula can be related to this.
Alien
In 1968, this forest came to prominence because of the appearance of a UFO. The biologist Alexandru Sift saw a disk-shaped flying object and captured it in a photo. Also on August 18, 1968, a military technician Emil Barnea took a remarkable photo showing a UFO. During this time many pictures emerged with inexplicable and possible alien appearances on them. Many lights and disc-shaped flying objects are seen in this forest. Many paranormal researchers such as Adrian Patrut are convinced that this forest is the Bermuda Triangle of Transylvania.
Circle
Adrian Patrut has been researching the area since 1970, but unfortunately cannot find a clear, convincing and above all provable explanation for the strange events. In the forest there is a circle in which nothing grows, except for grass, which is also reminiscent of a crop circle. It is warmer in this circle than in the rest of the forest. The strangest things happen when entering this circle, especially equipment displays all kinds of things. We hear strange squeaking noises and suddenly appearing lights that disappear just as quickly.
Another dimension
One of the explanations for the various disappearances could be a gateway to another dimension. Most local residents are convinced that if you enter this forest you have a high chance that you will not come back, people could not even be found. They even believe that this forest can induce a human to take his own life.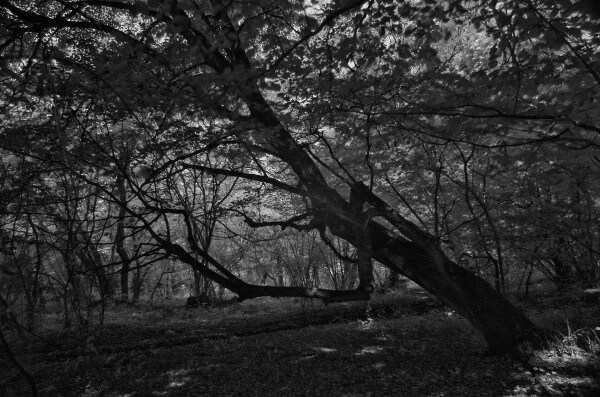 Source: Made by Daniel-Adrian Ionescu-https: //flic.kr/p/iYebTQ
Disappearance
Like the disappearance of the shepherd that started it all, there is also a story about a five-year-old girl who disappeared in this forest. The curious thing about her is that she reappeared five years later in exactly the same intact clothing, with no memory of those past five years. Yet not everyone goes through this gate, it seems as if people are being chosen. The only question is by whom and based on what criteria. If there really was a gate to another dimension, it would seem logical that the memories would be erased before people return. This could also indicate an alien explanation.
Supernatural
People who enter this forest can experience a rash, upright neck hairs, nausea and who knows what else. This could all end in the circle, but others argue that the circle makes it worse. Many also feel watched and get restless feelings. Faces are discovered in photos that were not there before. The trees grow in distinct shapes and seem to have a life of their own. Inexplicable burn marks can be found on the leaves and branches. This alone can make people afraid, it may be because that fear makes people more receptive to experience something. There are several paranormal investigators who had problems with their electronic equipment after entering this forest. Especially in the bare circle, they can pick up the strangest sounds, such as the giggles of young women or children. The story goes that the ghosts of murdered Romanian farmers still wander there.
Destination Truth
They are going to investigate this forest in the Destination Truth program. Even twice, because it goes wrong the first time. In Season 3 Episode 1 they go for the first time and the second time in Season 5 Episode 2. One of the investigators, Evan, is moved by an invisible force the first time, but when they go to the forest for the second time Evan experiences special things again. It starts with a ringing sound in his ear as they spend half an hour alone in the circle. He also gets dizzy and can't stand it anymore in the circle, then the others see that even a little blood comes out of his ear. Another investigator's camera turned off as soon as he entered the circle. In the forest itself they also made recordings of the sounds, on which laughing children can later be heard. Since they were there at night, it seems very unlikely that children were actually present. At the start of this program, they fly over this forest in an airplane, where the bare circle stands out. With a heat sensor camera it is easy to see that this circle is warmer than the rest. The wind is blowing too hard at the circle, forcing them to fly away from it.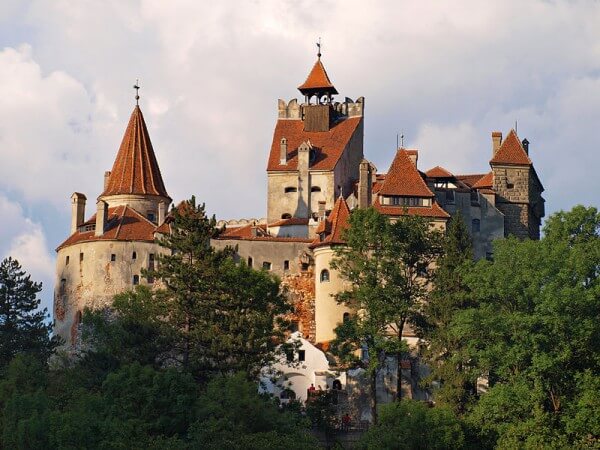 Source: Todor Bozhinov, Wikimedia Commons (GFDL)
Dracula's castle
Close to the forest is Bran Castle, better known as Dracula's Castle. It has a history that goes back more than 800 years. In 1211 the Teutonic Order started building. The Teutonic Order left in 1223 and the construction of the castle was halted. Only in 1388 the castle was finished by the Saxon population. It served as an important border point, barter and to protect against attacks from neighboring countries. Later the Romanian royal family also lived here. Its location on a dangerous mountain and its eerie appearance began the stories of Count Dracula who created Bram Stoker.
Vlad the Impaler
Bram Stoker probably based his Count Dracula on Vlad the third, who lived from 1431 to 1476. It is unknown if he actually lived in Bran Castle, but he did several military missions in this area. This monarch of Wallachia was known for his atrocity, where people were impaled and bodies were left as an example to the others. Here he got his nickname Tepes, which means impaler. His father was dracul what Vlad made dracula, which means son of dracul. Vlad Tepes fled from Wallachia to Transylvania but eventually died in a fight under vague circumstances. His life was at first separate from the stories of vampires and the real source for Bram Stoker was a different and even older story. Later they incorporated the history of Vlad into the stories, such as impaling.
Wandering vampires
A legend that contributed to Count Dracula's story is that of the Strigoi, these are deceased people who leave their graves at night to drink the blood of people. Due to a lifetime curse or improper funeral rites, they will endure this fate for all eternity. The legends of the local residents tell that these types of vampires also hide in the Hoia Baciu forest and take in people who enter the forest at night. The signs of drying out and weird burn marks on the trees and leaves would also have to do with the Strigoi. In their way they spread death and destruction, not only to humans. The high-pitched screams can also get rid of them and even the weird appearances in captured photos can be a ghost or a Strigoi. It can explain the disappearance of humans, but it cannot explain the alien appearances, the heat in the circle, and the separate lights without some source of source.