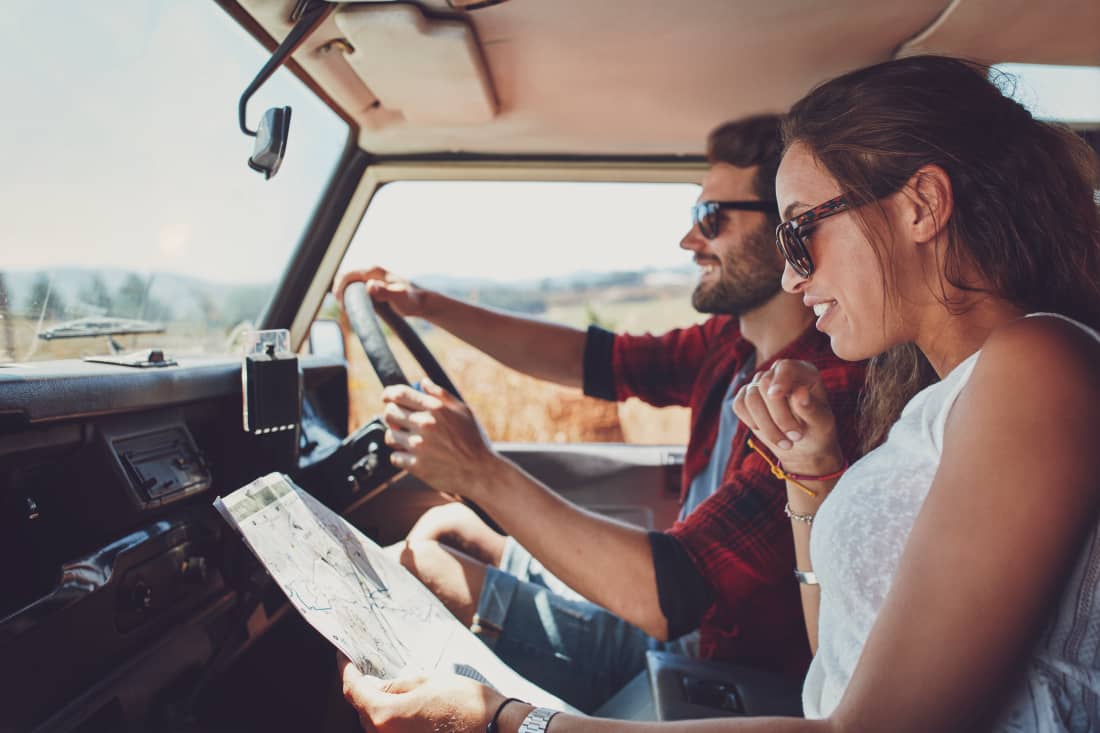 Also this summer, many Germans will go on vacation again due to the pandemic. Before long trips, not only the driver should be fit – the vehicle should also be in top condition. AutoScout24 therefore shows what should be checked during a vehicle check before departure. In a representative survey * of around 1,000 car owners, Europe's largest online car market also determined what Germans actually check before they go on vacation with their car. It shows: 92 percent do a vehicle check, but many neglect important aspects. 8 percent don't check anything and say: "Oh, it'll be fine!"
Tire pressure: You should definitely check the tire pressure before a long trip – after you have loaded the luggage into the trunk. In general, a pressure of 2.5 bar is a good guideline, but the optimal pressure varies from model to model. When checking the tire pressure, it is advisable to also take a look at the condition and profile of the tires!
Check: According to the AutoScout24 survey, 81 percent of drivers check their tire pressure before going on holiday.
Engine oil: A check of the engine oil is absolutely necessary before long journeys, since an incorrect oil level threatens engine damage – nothing that you need on vacation. Incidentally, the last oil change should not be more than about two years ago.
Check: 70 percent check the level of the engine oil before they set off. At 73 percent, men do this somewhat more often than women (68 percent).
Cooling water: It doesn't get hot for the engine when the burner is behind you and the children whine because the Italian sun is bursting through the windows. As soon as the diesel or gasoline engine bubbles, it must be cooled accordingly. The good thing: You can find liquids for this at every petrol station.
Check: 60 percent check the cooling water before departure. Of the travelers under 40 years of age, however, only around one in two checks.
Light: The Karawanken tunnel can be pretty dark when the low beam suddenly lets you down. Accordingly, the headlights should always be checked before long journeys, and the indicators and brake lights should also function properly. Cleaning the headlights can be a good idea.
Check: 58 percent check the lighting in their vehicle before going on holiday. Women (58 percent) are a little more conscientious than men (57 percent).
Battery: A car battery is prone to cold, but the warmth of Extremadura can also be a problem. So it should be checked before longer tours. Especially if the engine does not start as quickly as it usually does, this is often an indication that the battery is running out of breath. If you have a multimeter, you can test the voltage of the battery yourself. It should not be less than 12 volts, 12.4 to 12.7 volts are optimal.
Check: Only 30 percent test the performance of the battery before leaving.
Brakes / brake fluid: You don't make a bella figura when you rush unchecked into the Trevi Fountain. Therefore, checking the brake fluid and the brakes before the dolce vita begins cannot do any harm. The brake fluid is located in the engine compartment in the reservoir, which should be equipped with minimum and maximum markings. On the brake discs, attention should be paid to visible grooves that do not belong there. Brake discs can be replaced before the trip if necessary.
Check: Less than one in two (45 percent) check the brakes before going on holiday. It looks even darker when it comes to brake fluid: only 37 percent take a look at it.
First aid kit: Even if you least want to deal with it during the most beautiful time of the year: The holiday check of your own vehicle includes a check of the first aid equipment. The warning triangle should also be operational and in place. And not only because there is a risk of severe fines if you do not have the appropriate equipment with you.
Check: After all, every second person looks according to the AutoScout24 survey to see whether everything is in place that is needed in the event that it hopefully does not occur. Women in particular pay attention to this aspect: 59 percent check the equipment in an emergency, but only 49 percent of men.
* Source: www.autoscout24.de / Innofact; Basis: representative sample of 1,013 car owners between 18 and 65 years of age; Survey period: July 14-16, 2021; Multiple answers were possible.