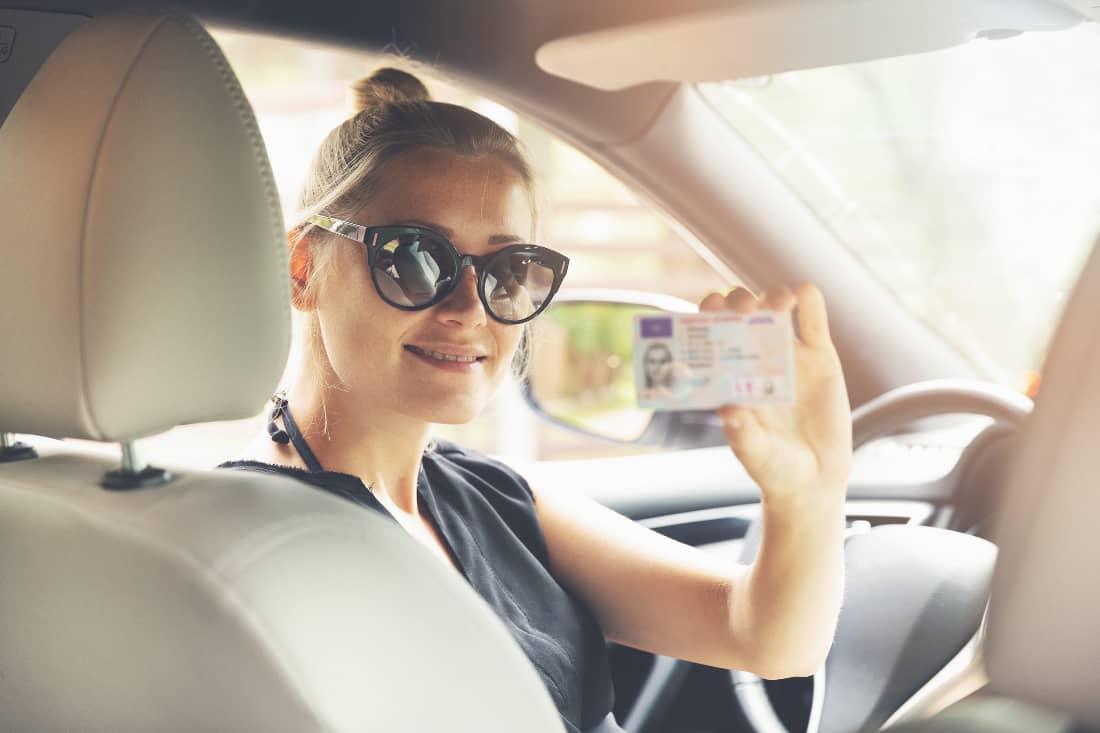 Where is the EU driving license valid?
The new vehicle classes, the main feature of the EU driving license, apply across the EU without restrictions; also in Liechtenstein, Iceland, Norway and Switzerland. The aim of the measure was to end the practice of the previous 110 types of driving license and, above all, to recognize driving bans within the EU.
What is different about the EU driving license?
Younger drivers and those who have recently applied for a driver's license have known the credit card format since 1999. Front stand the personal data, back the Driving license classes. These are marked with letters and entered in field 9 including a schematic illustration. In addition, field 10 contains the approval data, field 11 a possible time limit. From this period onwards, a new driver's license will definitely be necessary. If there are additional requirements, these are in field 12. Fields 13 and 14 are on the far left of this page. They concern entries relating to a change of residence abroad and the date from when the driving license for certain vehicle classes was issued there. National driver's license classes such as L and T for agricultural machines or S for light vehicles such as quads will remain.
How long is the EU driving license valid?
The EU driving license has one Validity of 15 years. The reason for this: more security against counterfeiting. All driving licenses have a relatively up-to-date passport photo and the appropriate data in the event of any vehicle class changes. In addition, the driver's license is always up to date with the latest safety technology. After the 15 years have expired, the document must be requested again, a However, you do not have to take another exam.
Apply for an EU driving license – how and where?
You can get your EU driving license from Driving license authority in your place of residence request. The processing time is between 3-6 weeks. For an extra charge of around 20 euros you can use an express service, if available. In this case, your new EU driver's license will be available in a few days. To convert your driver's license you need the following documents:
Valid identity card or passport
Age driver license
Biometric passport photo
Driver's license before 1999: Copy of the index card from the original driver's license office
Rewrite old driver's license – until when?
However, if you do not want to exchange your old, unlimited driving license – this applies to the famous gray or pink "rag" as well as to younger credit card formats – you have to do so no later than January 19, 2033 make. From this deadline, all old driving licenses lose their validity. There are different deadlines for exchanges depending on the year of birth and the date of issue:
Driving licenses issued by December 31, 1998:
| Year of birth | Exchange by the latest |
| --- | --- |
| before 1953 | 01/19/2033 |
| 1953-1958 | 01/19/2022 |
| 1959-1964 | 01/19/2023 |
| 1965-1970 | 01/19/2024 |
| 1971 or later | 01/19/2025 |
Driver's licenses issued between January 01, 1999 and January 18, 2013:
| Year of issue * | Exchange by the latest |
| --- | --- |
| 1999-2001 | 01/19/2026 |
| 2002-2004 | 01/19/2027 |
| 2005-2007 | 01/19/2028 |
| 2008 | 01/19/2029 |
| 2009 | 01/19/2030 |
| 2010 | 01/19/2031 |
| 2011 | 01/19/2032 |
| 2012–18.1.2013 | 01/19/2033 |
* Special regulation: The deadline for all those born before 1953 is January 19, 2033, regardless of the date of issue of the driver's license