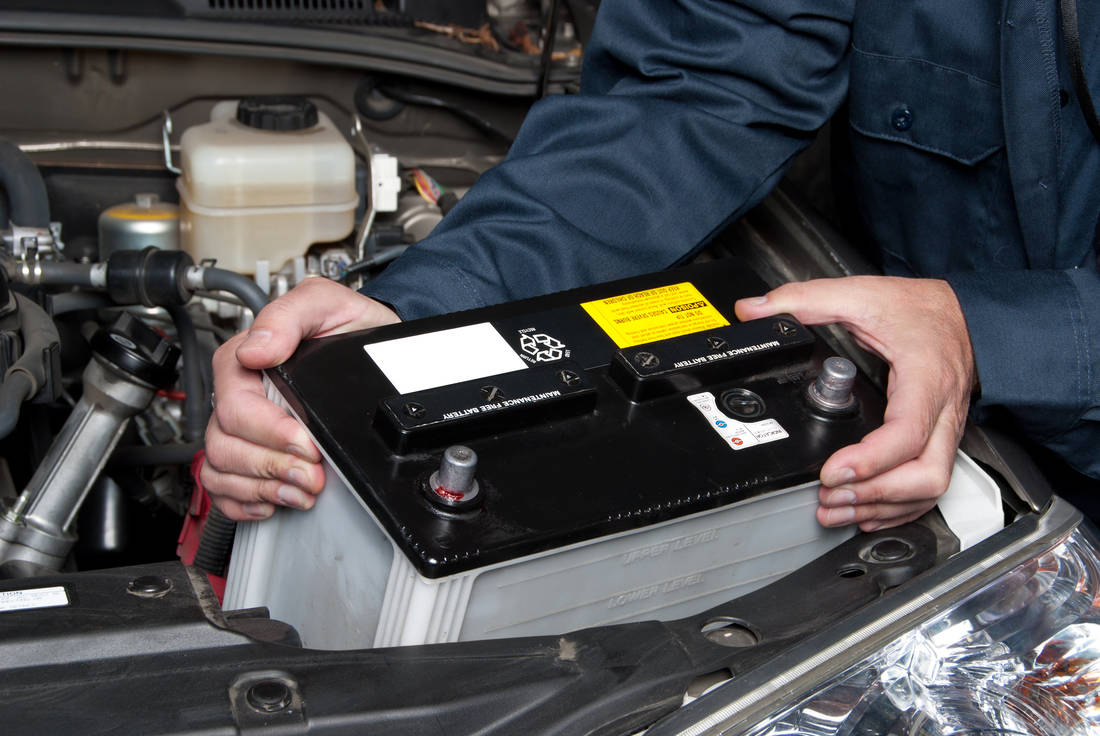 All power banks for the car contain a lithium-ion battery in a plastic housing, which is charged via the Schuko socket, via an on-board socket or via a 5-volt USB input. The latter, however, takes a correspondingly long time. The supplied cables with battery terminals can be connected via a 12-volt output; as a rule, a special plug prevents the positive and negative poles from being mixed up.
Diesel need more power
Apart from the basic ingredients, there are now countless variants from countless providers who differ, among other things, in the battery capacities. The bigger the engine, the more powerful the starter has to be. Because of their preheating, diesels generally need more power than petrol engines. For this reason alone, not every power bank fits every motor; Before buying, you should therefore study the product description carefully.
Cell phones and notebooks can also be charged with the Jumpstarter
In addition to the pure starter function, many devices also offer extras. An integrated flashlight is particularly practical. Because starting problems rarely occur on a bright summer day. In addition, many boosters are equipped with additional power connections that allow cell phones to be charged or any electrical device to be operated with 5 to 19 volts. Even laptops can be connected to some models. However, the following applies: the more features there are, the heavier and more bulky the device becomes.
Do not store power banks in the car
What further limits the use of special connections: At least in winter, the power bank should not be stored in the car, otherwise it will suffer from the cold just like the starter battery. In the worst case, it refuses to work when it matters. The better storage location is in the garage at home or at room temperature in the apartment. And there are usually more convenient ways to charge cell phones and the like.
Incorrect operation almost impossible
The Jumpstarter is usually very easy to use. The device is switched on, wired and attached to the appropriate terminals in the correct order at the respective poles of the battery. Then the car is started with the help of the fresh energy supply. If this does not work immediately, a short cooling phase is usually necessary. The operating instructions provide more detailed information. This should generally be read carefully to prevent damage to the power bank or the car's electrical system. Better devices also offer various devices that are intended to avoid incorrect operation. For example, the careful design of the clamps prevents their live parts from meeting and causing a short circuit.
That is what the battery boosters cost
There are big differences in price. Inexpensive devices start at around 50 euros, and particularly powerful models can cost several hundred euros. For occasional home use, a model from the middle price range should usually be sufficient. (Text: hh / sp-x, tv)