Vaccinating your rabbit: myxomatosis and VHS (RHD)
In rabbits, two conditions are so dangerous that it is an absolute necessity to have them vaccinated annually. The most famous disease in rabbits is undoubtedly myxomatosis. Yet there is an even more threatening danger: VHS, also known as RHD. This disease has already claimed the lives of millions of rabbits in the past decades and has even halved the rabbit population in many places. But rabbits that live indoors are not safe either. Once infected, the prognosis is poor and the chances of survival are low. There is no treatment so far, but fortunately you can prevent the condition with vaccinations. What exactly are these diseases and what are the symptoms? How do you ensure that your rabbit is spared it?
What diseases should you vaccinate your rabbit against?
What is Myxomatosis?
What is VHS or RHD?
Prognosis of infected rabbits
Symptoms
Prevent diseases with annual vaccinations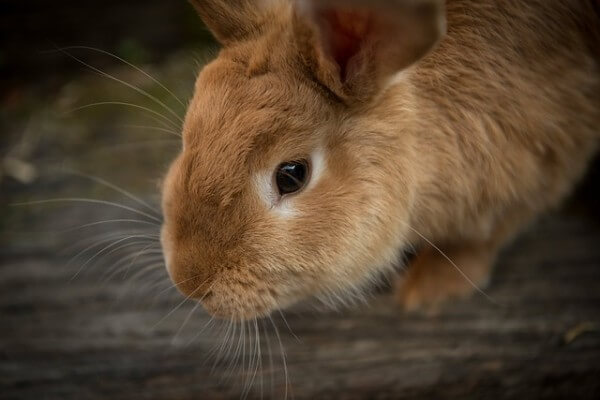 Myxomatosis and VHS: Two Dangers for Every Rabbit /
Source: Pexels, Pixabay
What diseases should you vaccinate your rabbit against?
Your rabbit needs an annual inoculation against two rabbit diseases: myxomatosis and VHS. Both conditions are usually fatal and therefore very dangerous. So prevention is better than cure! Vaccinating your rabbit is the message.
What is Myxomatosis?
Virus
Myxomatosis is a dangerous virus that is transmitted by blood-sucking insects such as mosquitoes and rabbit fleas. Flies, lice and mites could also spread the virus. People cannot be carriers.
Whether the virus can also spread through contact between rabbits, without transmission by an insect, is a matter of debate and uncertain.
Origin
The virus originates from Australia, where it was deliberately used in the 1950s to combat the rabbit plague. It was not long before a veritable epidemic broke out.
In 1952, a doctor in France controlled rabbits around his estate with a sample of the myxomatosis virus. This soon turned out to be disastrous, because the virus spread very quickly. Already in 1953, the first sick rabbit was detected in the Netherlands.
Myxomatosis has gradually weakened in the decades since. This is because rabbits have built up a better resistance to the virus over the years. Still, it remains a dangerous virus that can be fatal.
What is VHS or RHD?
Description
An even more dangerous condition (because it can spread in even more ways) is RHD. The abbreviation stands for Rabbit Haemorragic Disease. Other names for this condition are VHS (Viral Haemorrhagic Syndrome) and VHD (Viral Haemorragic Disease).
Origin
Its origin is unknown. The disease first appeared in China in 1984. In the years that followed, the disease spread to other continents including Europe and the US. RHD first appeared in the Netherlands in 1990. In many countries RHD grew into a veritable epidemic in the 1990s and the rabbit population in nature was halved.
Handover
RHD is a highly contagious virus. It can be transmitted in many ways: contact with other rabbits, insects, as well as through the air, contaminated food, clothing, wind, or contact with people who have been close to the virus.
Prognosis of infected rabbits
Myxomatosis
Once a rabbit becomes infected, the chance of survival is small. Cases have been known where rabbits have survived infection with myxomatosis, but this is rather exceptional.
VHS (RHD)
There is no cure. Once infected, the rabbit will usually die within two to three days. The incubation period (that is the period between becoming infected and the appearance of the first symptoms) is therefore very short and varies from one to three days.
The virus only infects rabbits. So it does not affect the health of people or other pets in any way.
Symptoms
Myxomatosis
Myxomatosis results in gruesome and painful death of the rabbit. First, swelling on the head and especially of the mucous and conjunctival membranes around the lips, mouth and eyes occur, which after a few days make the rabbit blind.
Subsequently, swellings appear all over the body. Breathing becomes louder and more difficult. Orientation problems can also occur. Some rabbits die very quickly (within 12 hours of the first symptoms). Others remain alive for a few weeks or months after infection.
VHS (RHD)
Symptoms in rabbits infected with RHD are usually depression and lethargy, high fever, loss of appetite, diarrhea or bleeding (especially from the mouth, nose or anus).
However, most rabbits die suddenly without any warning or symptoms. The virus usually causes internal bleeding which leads to inflammation of the liver and spleen, which can make it appear as if nothing is wrong with the animal until shortly before death.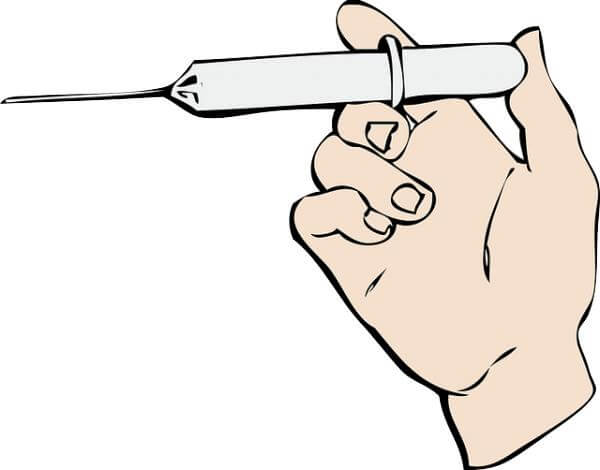 Vaccinating your rabbit, a necessity /
Source: Clker Free Vector Images, Pixabay
Prevent diseases with annual vaccinations
Vaccinations
Years ago, two vaccinations a year were required. Nowadays you have to vaccinate your rabbit once a year against both myxomatosis and RHD. This is best done from about eight weeks of age. After that, the rabbit should receive a new vaccination every year.
Indoor rabbits
Don't think your pet is safe because it only lives indoors. Cases of indoor rabbits becoming infected are rare, but occur for both myxomatosis and RHD. Today there are vaccines that protect your rabbit against both myxomatosis and RHD with one shot, which is much cheaper than two separate shots.
A rabbit that later becomes infected with myxomatosis after vaccination will show the symptoms described above to a lesser extent, and has a very high survival rate. As an owner, you should keep an eye on your rabbit to keep eating in that case and it is best to consult the vet. An antibiotic may be temporarily needed to treat secondary bacterial infections.
Be careful with vegetables and plants
If your rabbit has not (yet) been vaccinated, it is best not to give vegetables from someone's garden or plants from the roadside. There have been cases where owners have unsuspectingly picked dandelions and inadvertently infected their animal with RHD.
Separate animals in case of contamination
If you have several rabbits, it is also important that you immediately separate an infected rabbit from the others to avoid further contamination in any case.