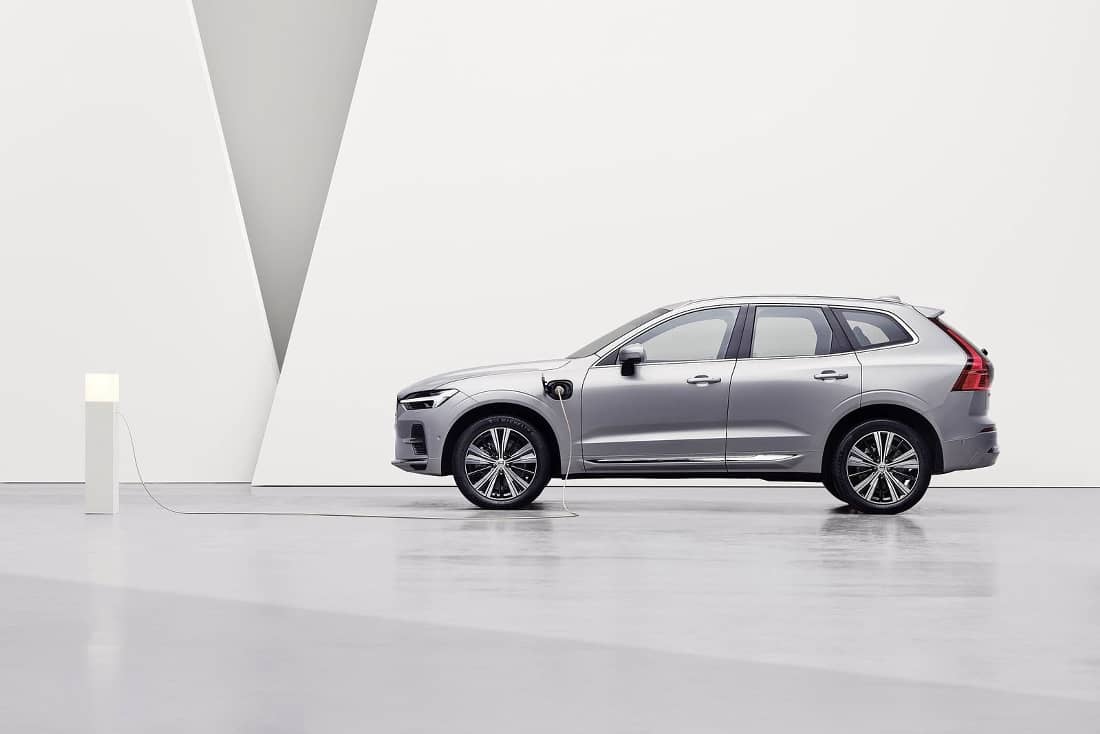 The game of platform strategies, which is now decades old, is beginning to pay off fully in the e-age. The development in the automotive industry has seldom been faster than it is today. Almost every six months, new technologies, new cell chemistries and thus new energy stores come onto the market. Manufacturers are struggling to keep up.
The Volvo Recharge model update is now pushing a completely new technology package, although all models have already been optically renewed in the last 18 months. Here, however, they benefit from the fact that both the 60 and 90 series are based on the same platform. The measures only had to be developed once and could still be rolled out to all sedans, station wagons and SUV variants.
The Volvo Recharge facelift mainly affects the PHEV battery
The central point of change is the high-voltage battery for supplying electrical drive energy. The energy storage device in the form of a lithium-ion battery installed in the transmission tunnel grows by more than half of its capacity. What was once 11.6 kWh has now become a lush 18.8 kWh for the new model year. This increases the electric range to a good 90 kilometers and thus to a value that easily exceeds the everyday driving distance of almost all motorists.
In addition to the revised battery, there are other changes under the chic bodies. The electric motor now has an output of 107 kW or 145 hp. This means that the T6 versions with their 253 hp petrol engine have a system output of 350 hp (combined fuel consumption: 1.2-0.9 l / 100km; combined power consumption: 20.1-19.0 kWh / 100km; CO2 emissions combined: 28-17.5 g / km²). The top model remains the T8, which has a whopping 455 hp in combination, here the petrol engine makes 310 hp solo (combined fuel consumption: 1.3-0.8 l / 100km; combined power consumption: 23.5-17.1 kWh / 100km ; CO2 emissions combined: 31-18 g / km²).
More driving comfort thanks to the technology adopted from the Polestar models
Nothing new for many e-drivers, but rarely found in the hybrids is the one-pedal driving function introduced with the Volvo Recharge facelift. The electric motor recuperates so strongly when the accelerator is released that the car is braked to a standstill. The aim is to increase driving comfort on the one hand, but above all to increase efficiency on the other. However, classic, anticipatory driving with good use of rolling phases is no less economical than single-pedal driving. After all, there are certainly some drivers who will appreciate the new function.
For the time being, no price adjustment for the larger battery
However, presumably every driver will approve of Volvo's pricing policy. Because the large battery is expected to come without a price adjustment. The Swedes are keeping prices at the previous year's level for the market launch in Germany. (Text: fm | Pictures: Manufacturer)