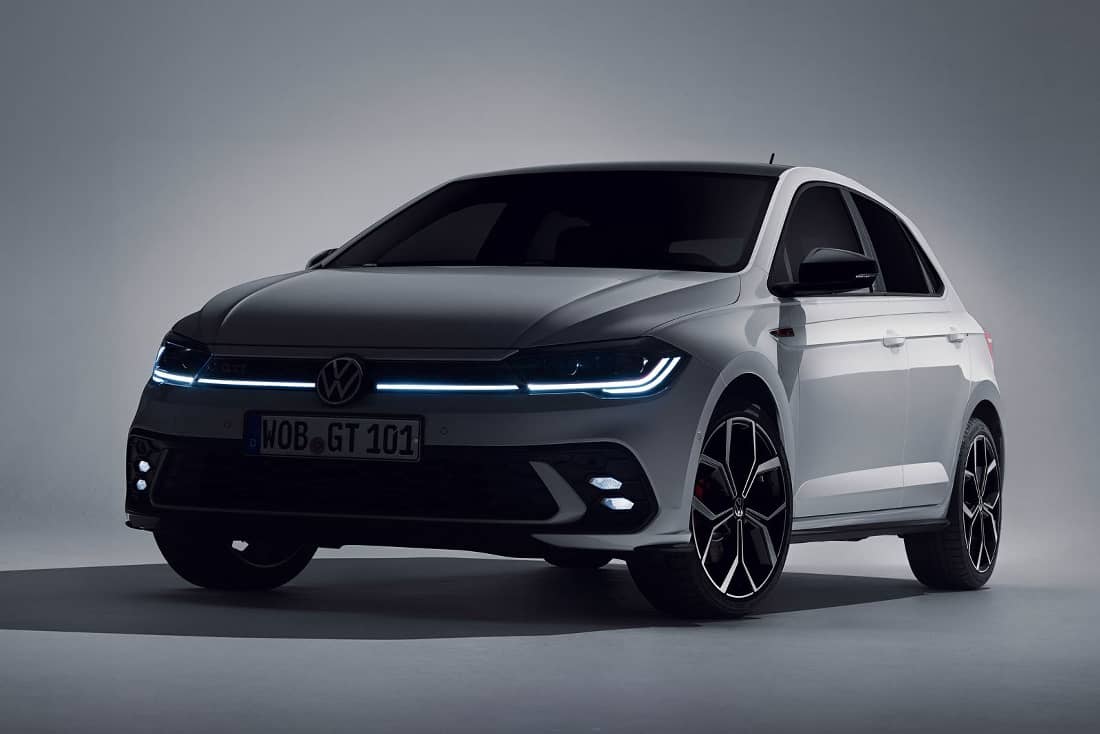 After the standard variants, VW has now also lifted the GTI version of the small car Polo. In the sporty five-door hatchback, the well-known 2.0-liter turbo gasoline engine works in a version that has been slightly strengthened by 7 PS to 152 kW / 207 PS (vehicle is not yet for sale, homologation pending²).
Power is transmitted to the front axle by a seven-speed dual-clutch transmission, and the manual transmission previously offered as an alternative is no longer in the range for the first time. The sprint from standstill to 100 km / h is completed in 6.5 seconds, and according to Volkswagen, the top speed is 238 km / h.
No hand switch, no control buttons
As with conventional polo shirts, digitization is moving in inside. In addition to the corresponding instruments, there is a new infotainment system with consistent touchscreen operation. In addition, the small car is now capable of partially automated driving, independently maintaining its lane, speed and the distance to the vehicle in front up to a speed of 210.
Matrix LED light is now standard on board, and the rear lights are also made with LED technology. Other distinguishing features include a honeycomb radiator grille and 17-inch rims. The prices for the dynamic small car should start at around 25,000 euros. (Text: hh / sp-x, tv | Pictures: Manufacturer)