What is the difference between a centipede and a millipede?
The centipede and millipede are very similar. They are both arthropods and have a large number of legs. They are often incorrectly referred to as insects. There are some clear differences between these two animal species. For example, they vary in length. Both arthropods have a body made up of several segments. These segments can be used to calculate the number of legs. However, the number of legs per segment differs per animal species.
The difference between a centipede and a millipede
The names
The arthropods
Number of legs
Difference in height
The names
Different names are used to classify the centipede and the millipede. Some of these names have to do with the number of legs these animals have. In addition, they look at their genetic origin and other characteristics.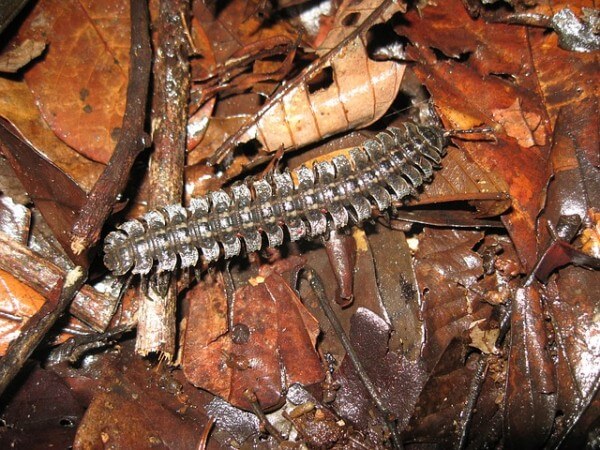 Source: PublicDomainPictures, Pixabay
The arthropods
The centipede and millipede are both arthropods. These are animals where the skeleton is on the outside. Because of this, the inside of their body consists of only soft tissue and the outside is quite sturdy. Their body is divided into several parts. These parts are also known as "segments". Because of these different segments, they have the opportunity to make sharp turns while walking. Millipedes can be recognized by their round body. Centipedes, on the other hand, have a flat body shape.
The centipedes
The centipedes and millipedes both fall under the so-called centipedes. The scientific name for a millipede is 'Diplopoda'. The centipede is also known as the 'Chilopoda'. The ancestor of these animals already existed about 340 million years ago. This animal is known as the 'Arthropleura' and could reach a length of more than two meters. Today's species have a highly varied number of legs.
Number of legs
A centipede does not have a thousand legs, despite its name suggesting this. The English name for centipede (centipede) comes from the Latin word 'centum' (hundred) and 'ped' (leg). This number is a lot closer to reality. A similar deception also applies to the millipede. However, a millipede does have a considerably larger number of legs than a centipede.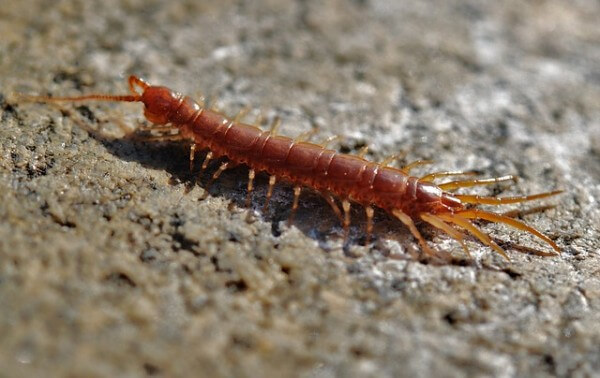 Source: GLady, Pixabay
The legs of a centipede
The maximum number of legs that a centipede can have is two hundred. However, most centipedes have 35 pairs of legs (seventy in all). Some specimens even have "only" thirty legs. To calculate the number of legs of a centipede, one can count the number of body segments. Each body segment of this animal contains one pair of legs. They can achieve a higher speed than millipedes.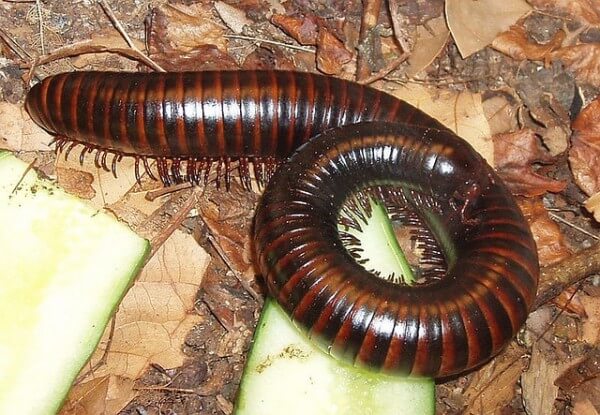 Source: WikiImages, Pixabay
The legs of a millipede
Each millipede body segment contains two pairs of legs (four legs in total). This is twice as much per segment as centipedes. This makes its legs stand out even more compared to its other external features. Most millipedes have between eighty and four hundred legs. The so-called "Illacme plenipes" has the most number of legs compared to all other species. On average, this species has more than six hundred legs. In 1926 they even found a millipede with no less than 750 legs.
Difference in height
In addition to the difference in the number of legs, they differ in length. For example, the largest millipede discovered had a length of 38.50 centimeters. This species is found in Africa and is known as the "Archispirostreptus gigas". The "Scolopendra gigantea" is a centipede that can be about thirty centimeters long. There are even suspicions that there may be a larger millipede species that can even reach a length of 60 centimeters. The ones that live in warm areas are usually the largest.
Habitat
The largest centipede species of about two feet are probably hiding in the Galápagos Islands.
Millipedes largely live on the ground or under ground and can live for up to about ten years. However, some centipedes can also be found under tree bark.