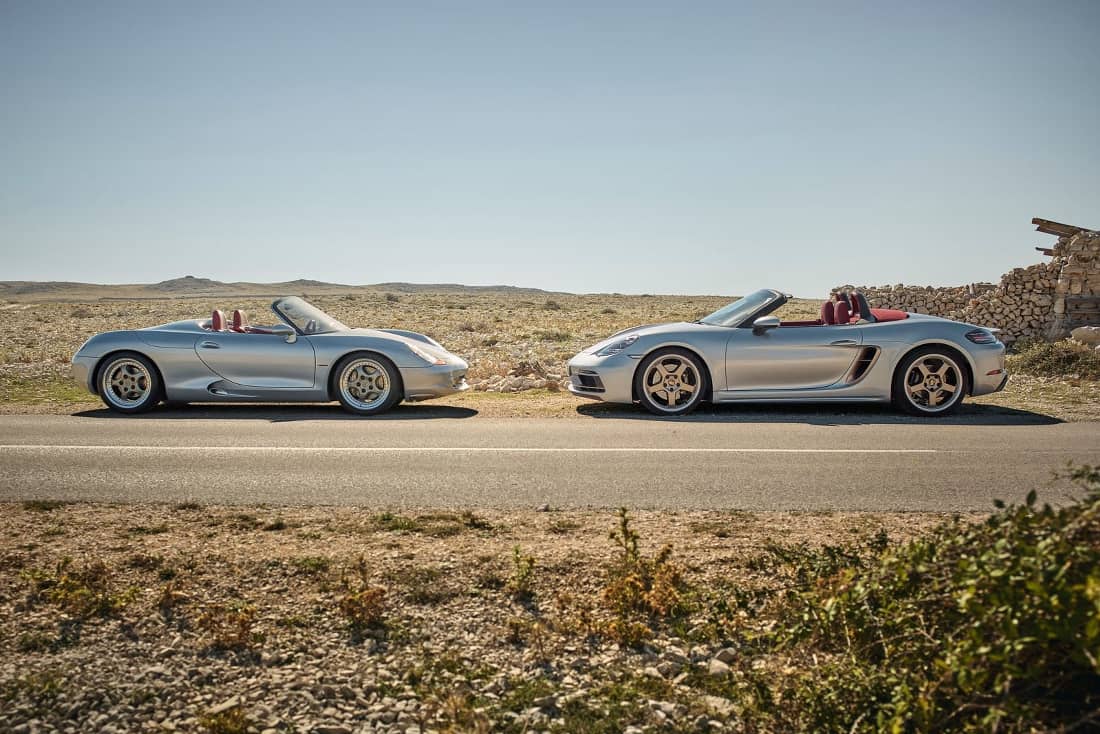 Only 1,250 units of the Porsche Boxster 25 years are built, technically it is based on the 718 GTS 4.0 (combined fuel consumption: 10.8-9.6 l / 100 km; combined CO2 emissions: 246-219 g / km²). He also inherits the 400 hp six-cylinder boxer from him behind the driver. This generates its power completely unadulterated without turbocharging and transmits a maximum of 420 Newton meters of torque to the rear wheels.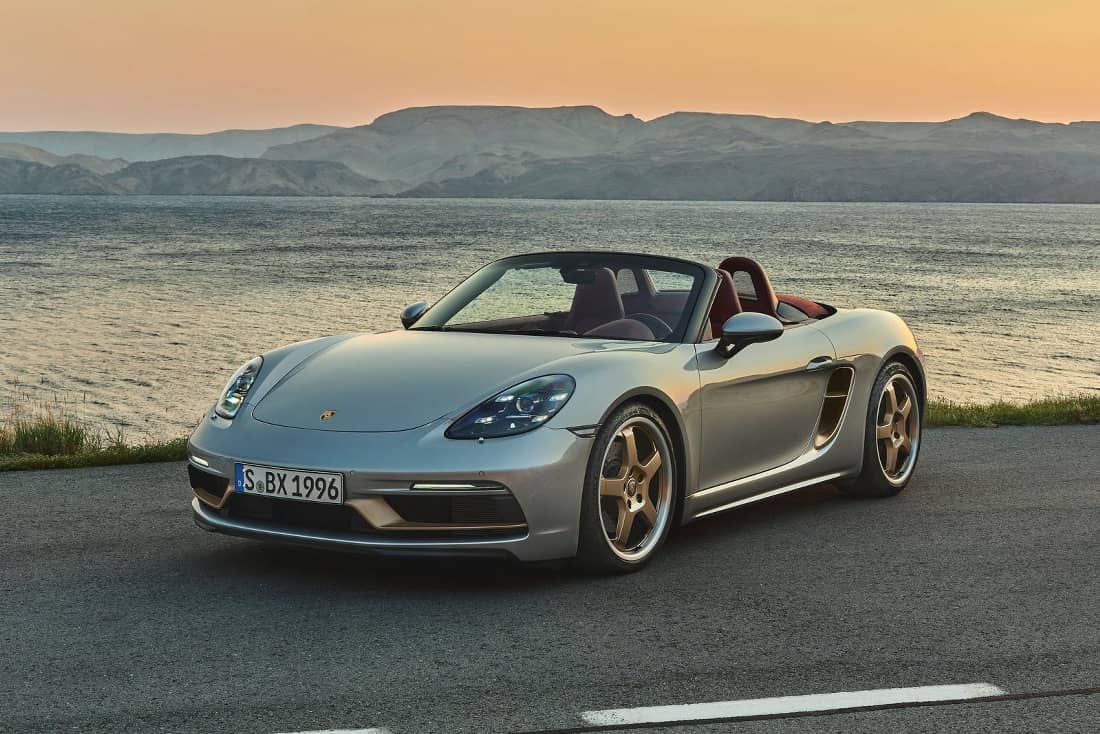 With the original colors from 1993
Shifting can be done either with a 6-speed hand mixer or a 7-speed dual clutch gearbox. As with its trade fair premiere in 1993 at the Detroit Motor Show, the special model is in GT silver with accents in neodyme. The red leather-covered interior creates a further contrast.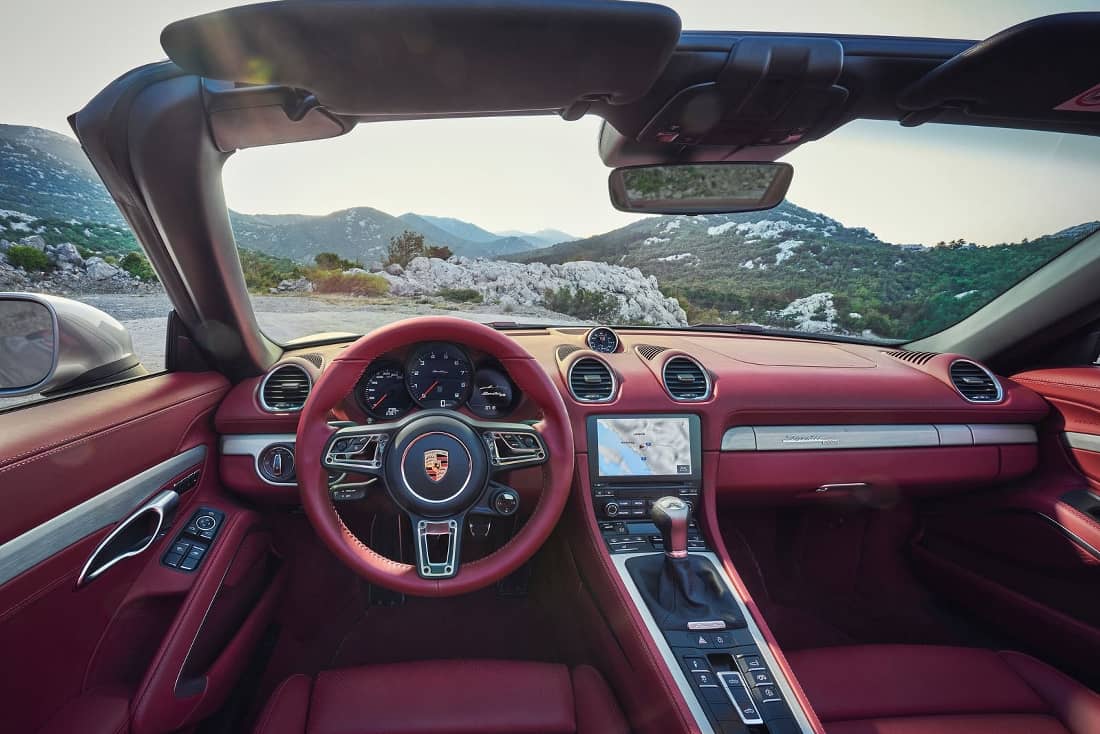 Priced between GTS 4.0 and GT4
If you don't want to be in the limelight, you can also aim for a black and black finish. With a purchase price of 94,986 euros, the Porsche Boxster is razor-thin above the 718 Spyder for 25 years (combined fuel consumption: 10.9-10.2 l / 100 km; combined CO2 emissions: 249-232 g / km²). Unlike the special series, the GT4 offshoot is not officially limited. The Porsche Boxster 25 years can be ordered immediately. (Text: tv | Pictures: Manufacturer)