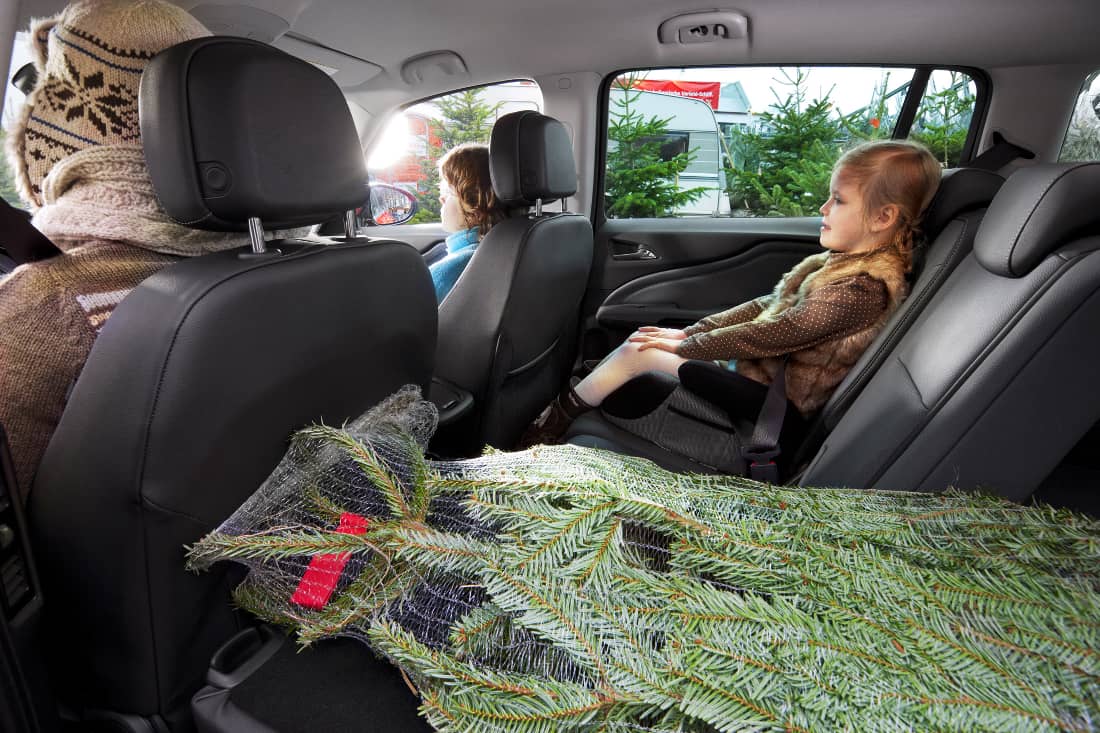 This year, due to the travel restriction caused by Corona, more people than usual are likely to spend Christmas at home. A festively decorated Christmas tree is often part of the celebration at home. But how does the tree get home?
If you don't live in the immediate vicinity of a Christmas tree sales booth, you can drive to a hardware store, garden center, supermarket or Christaumhof to buy a suitable tree. There are two ways of transporting it: in the car trunk or on the car roof. There are regulations that must be observed for both variants. Otherwise it can be expensive and potentially dangerous.
Load securing essential
Load securing is essential for transport in and on the car. Fixed safety belts ensure that the tree remains firmly in place even when the brakes are hard and that other road users are not endangered. The automobile club ACE points out that if the load is not correctly secured in Germany, there is a risk of 60 euros and one point in Flensburg. In the event of an accident, the fine is 75 euros and an additional point is awarded. If the tree falls out or from the car and is considered lost, a point is estimated at 35 euros without endangering and 60 euros if endangered.
There is a risk of fines
The tree shouldn't be too long. If it does not fit in the trunk, it may protrude a maximum of 1.5 meters. From a protrusion of one meter, a red flag of 30 by 30 centimeters must be attached to the tree top. License plates, lights and indicators must not be covered. The same regulations also apply to roof transport. Here, too, the rear overhang must not be more than 1.5 meters.
Useful information for roof transport
A basic requirement for roof transport is a roof rail or a roof rack. For the roof variant, the tree should be packed in a net and the point should also be aligned with the rear of the vehicle. This way, the airflow is not so easily caught, which minimizes puffing and protects the branches from breaking off. The Christmas tree must also be fixed so that it cannot slip or come loose when cornering or braking hard. (Text: em / mh / sp-x | Image: Opel)