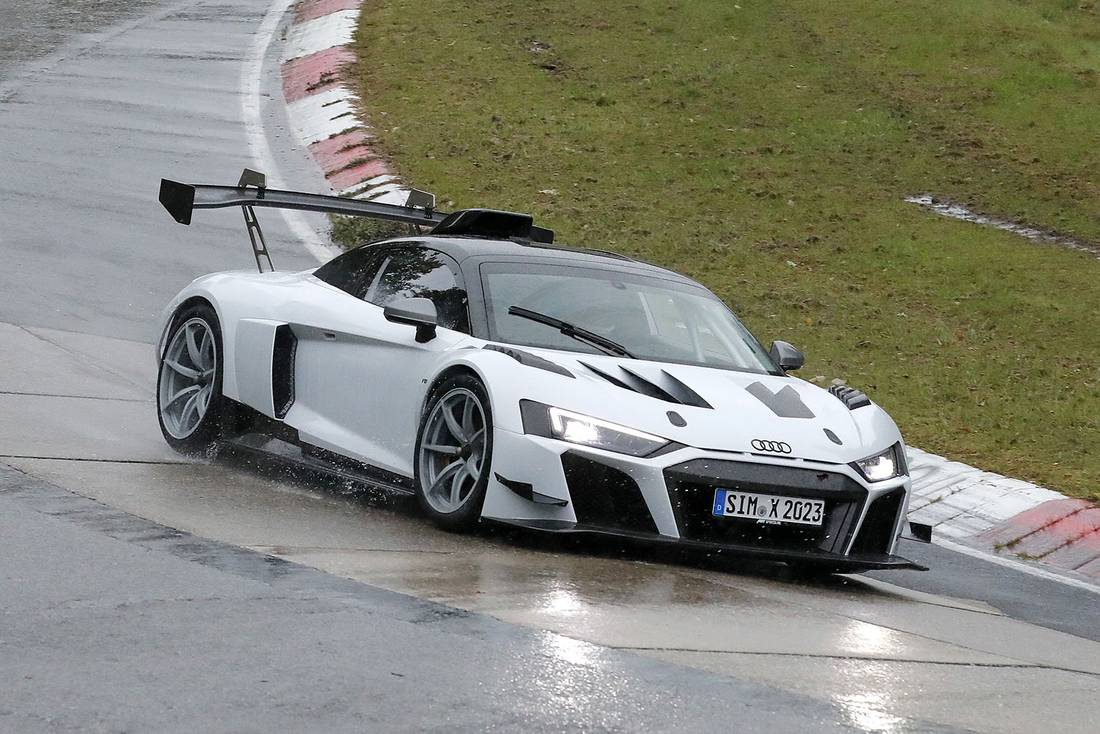 The number of 100 vehicles is necessary to homologate the R8 GT3 (vehicle is not for sale, homologation pending)² as a basis for several racing series for the next few years. The team at Scherer Sport, which is leading the project, has been working successfully with Audi Sport for many years. Performance optimization and individualization are also part of the tasks of the company based in Simmern, Rhineland-Pflanz, for series vehicles.
Read now: Audi R8 Sypder V10 driving report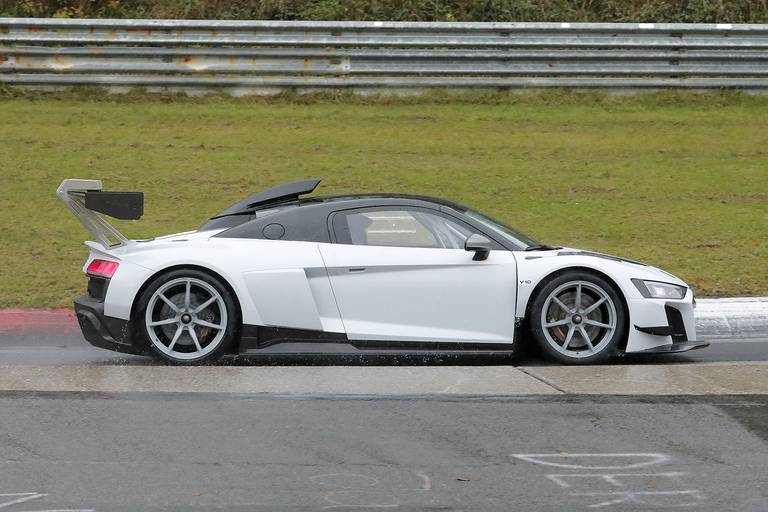 Frank Stippler drives R8 GT3 prototypes on the Nordschleife
The prototype now photographed by our Erlkönig photographers was tested by Audi racing driver Frank Stippler on the Nürburgring-Nordschleife. The Audi R8 GT3 built by Scherer Sport has the original V10 engine and floor pan of the series R8. However, everything else comes from motorsport and was derived from the Audi R8 GT3 Evo 2. As you can see in these shots from the rainy Nordschleife, the car's roof shape has nothing to do with the production vehicle. As a reminder of racing, the wheels have central locking and many parts such as the brakes, aerodynamics, interior, rear spoiler, air intakes and the performance of the car were developed only for this limited model.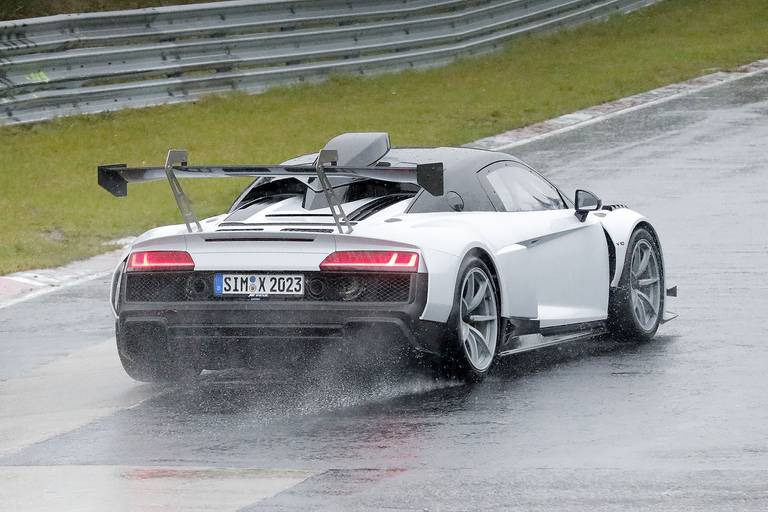 Delivery starts in 2024
The 100 examples built are expected to go on sale in 2024 – but can probably be reserved by wealthy enthusiasts now. We expect precise performance data and, if necessary, a price number in the coming months. (Text: tv | Images: Automedia)