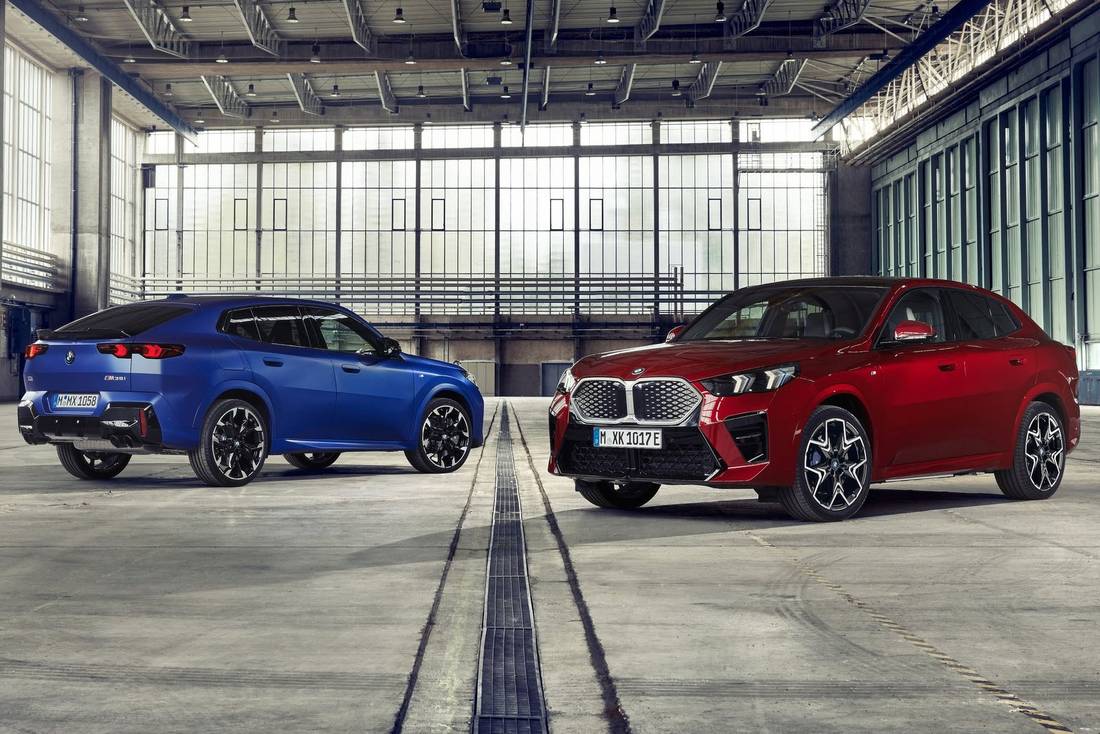 The new BMW X2/iX2 at a glance
Second generation of the SUV coupe
For the first time it can also be ordered as a purely electric iX2
Also available as diesel and petrol
New iDrive operating system without rotary/push buttons
Starting price from 37,750 euros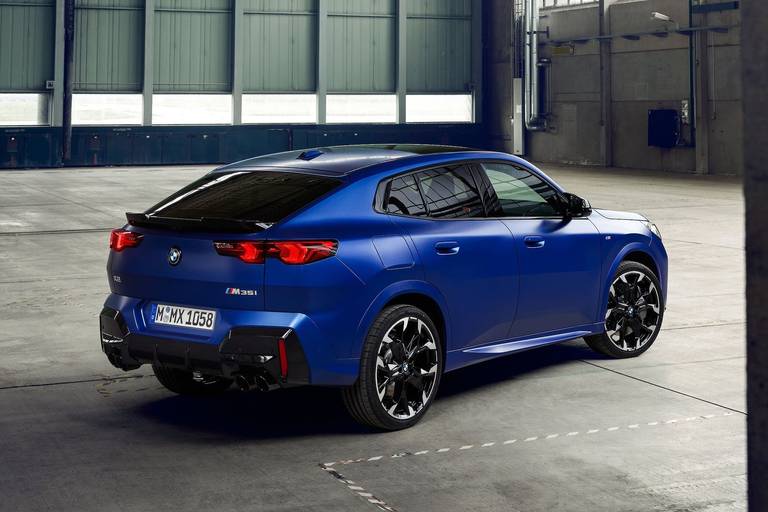 Price increase of almost 9,000 euros
Compared to the entry-level model of the first X2 generation, which currently costs 37,750 euros, this corresponds to a price increase of almost 9,000 euros. The electric version starts at 56,500 euros.
The length of the new BMW X2 has increased by almost 20 centimeters compared to its predecessor to 4.55 meters. The five-door model has also grown slightly in terms of wheelbase, height and width. The same applies to the trunk, which is now 560 to 1,470 liters in size, which in the case of the iX2 is slightly smaller at 525 to 1,400 liters. Visually, the new edition is a little more three-dimensional. The door handles are now flush with the door panel. The grown radiator grille can light up for an additional charge. The LED headlights integrate distinctive daytime running lights.
Read now: BMW iX1 xDrive30 driving report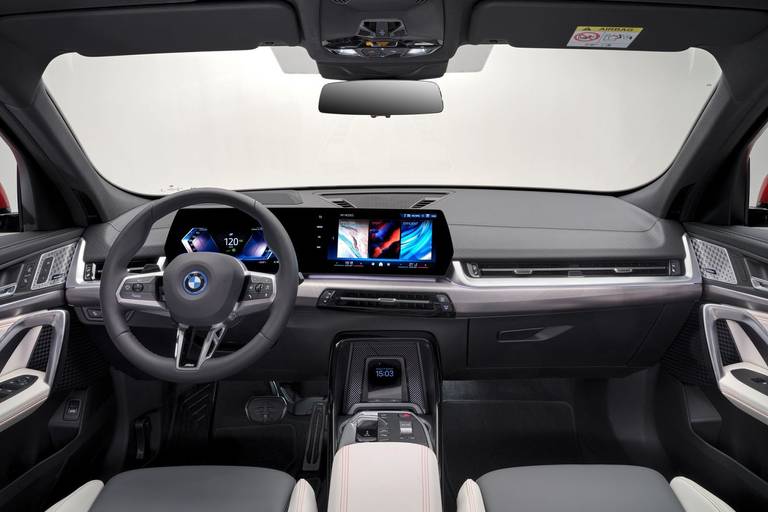 As petrol, diesel or purely electric
Entry-level engine (BMW to 100 km/h in 8.9 seconds and a maximum of 210 km/h allowed. Things move a little faster with the basic petrol engine sDrive30i with 125 kW/170 hp. The top version of the combustion engine is the sporty M35i xDrive, whose two-liter gasoline engine provides 221 kW/300 hp and thus allows 5.4 seconds for sprints and a maximum of 250 km/h. Thanks to its 65 kWh battery, the 230 kW/313 hp iX2 xDrive30 can travel 417 to 449 kilometers on one charge (combined power consumption: 17.7−16.3 kWh/100 km; combined CO2 emissions: 0 g/km , electric range: up to 449 km)².
Inside, the new X2 offers a fully digital cockpit with a 10.7 touchscreen. The iDrive operating system with rotary/push control has also had its day here and is adopted from the sister model X1. The standard equipment includes, among other things, a two-zone climate, the electric tailgate, navigation system and a sports leather steering wheel. (Text: tv, mh/sp-x | Images: manufacturer)