Brain hemorrhage in a cat
A cat can also have a brain haemorrhage and there are several causes for this. Usually it is noticeable that something is wrong with the cat. How can you signal that something is wrong that could indicate a brain haemorrhage, how to act and can you also prevent a possible brain haemorrhage?
How does a cat get a brain haemorrhage?
There can be several causes of a brain haemorrhage in cats. There are congenital causes, such as an aneurysm. This is a local widening or bulging of an artery. You also have abnormalities that develop over time such as a tumor, inflammation or a clotting problem.
You also have the brain haemorrhage caused by trauma. Think of a fall from a cat, a hard blow to the head or a collision. Finally, there is another possibility that a cat will have a brain haemorrhage from having high blood pressure.
Concrete causes of a brain haemorrhage
High bloodpressure
You often do not know that your cat has high blood pressure. A brain haemorrhage can occur after a prolonged period of high blood pressure and is always sudden. After all, if you don't know something, you can't be alert.
The only time you can be extra alert is if the cat has had kidney or heart problems before. This can also be related to high blood pressure. The vet may have already pointed this out to you, but it is not an absolute certainty.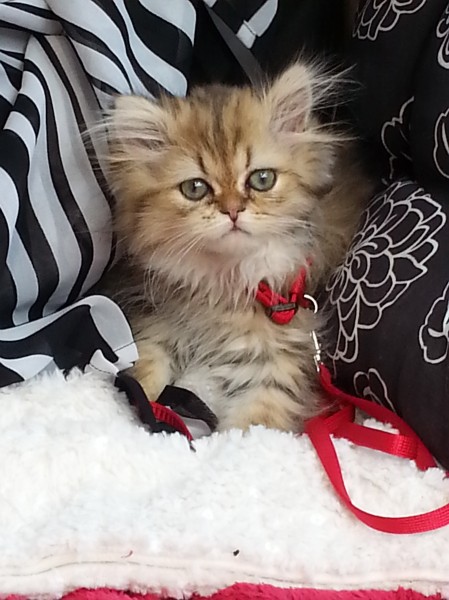 High blood pressure has various causes, but it is not always known. Some of the more famous are:
kidney failure
adrenal tumors
overactive thyroid gland
Trauma
This is different if the cat has been hit by a car, fell or was hit. After all, then you are more alert to how the cat reacts anyway. Incidentally, the reasons mentioned are certainly the biggest causes of a brain haemorrhage in young cats.
Of course it is true that if something similar has taken place, any broken legs and the like will not be treated until later. The vital parts must first be dealt with and usually a cat has to recuperate before a broken leg can be repaired.
Coagulation problem
If the cat gets injured and it doesn't close quickly, it could be suffering from a clotting problem. Apart from the fact that this can cause inflammation, the cat is also more likely to have bleeding in other parts of the body. Incidentally, this is relatively rare.
Tumors and inflammation
Often you discover it with tumors and to a lesser extent with inflammation at a later stage and the tumor is a greater concern than the possibility of a brain haemorrhage. As animals get older, the risk of tumors and internal inflammation increases. You may choose to have your cat checked by the vet periodically. Unfortunately, this also gives no guarantees.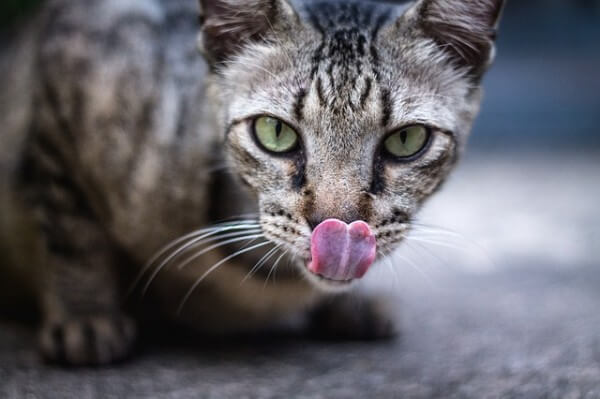 Source: Pexels, Pixabay
Symptoms and diagnosis of a brain haemorrhage
The following may indicate a brain haemorrhage, namely:
If the cat is difficult to wake up and appears or is actually semi-comatose.
If the cat's head is tilted.
If your cat suddenly sees little or nothing anymore.
When your cat walks like she's drunk. Staggering and sometimes a little dragging with the legs.
If the cat shows visibly abnormal behavior then its normal behavior.
The diagnosis of whether your cat has actually had a brain haemorrhage can only be determined with the MRI scan. However, the symptoms often provide an experienced veterinarian with sufficient information to make a diagnosis.
Recovering from a brain haemorrhage
It depends entirely on the degree of the brain haemorrhage, the age and vitality of the cat whether a cat can survive a brain haemorrhage. Certainly a younger cat can last for years in a good way, possibly with a small deviation and supported by medicines.
However, when a cat is older and recovery becomes more difficult, the question is whether the cat will recover and if so, is that a life you wish for your animal. However, a vet normally does not take it overnight when it comes to whether or not to put an animal to sleep. It is advisable to coordinate with the vet in such cases.
Finally
It is always advisable to be alert to deviant behavior from your cat. There could also be something completely different than a brain haemorrhage. Cats have a certain set rhythm with which they feel comfortable. If something is wrong, you will quickly pick up the deviation.