contents
What is the maximum cost of towing?
When can a wrongly parked car be towed away?
How far does the ADAC tow for free?
How much does towing cost without membership in the ADAC?
What is the cost of towing by the police?
How much does it cost if a vehicle is towed 100 km?
How much is towing to the workshop?
What are the towing costs in my city?
Conclusion
What is the maximum cost of towing?
As with many things (e.g. car cleaning on private property), the municipalities and districts make their own rules here. Accordingly, towing by a towing service applies always a local price. If you need more information about this, you can ask the responsible authority if you have been towed away. The towing companies must also adhere to the prices and under no circumstances may they ask for more money.
We are happy to illustrate this with a specific case: once the responsible court agreed with a female driver and reduced the amount demanded. In this case it is 165 euros, but the towing service billed 250 euros. It is therefore always worth checking local towing coststo question them if necessary and possibly even to take them to court if it seems disproportionate.
When can a wrongly parked car be towed away?
Simply put, a wrongly parked car may be towed away, if it endangers or even impedes other road users in any way. This applies, for example, to illegal parkers in these areas of road traffic:
in absolute ban
on rescue routes
too close to a crosswalk
in sharp turns
illegal parking in a private car park
In order to avoid the costs of the towing service, it is therefore better not to park in these regions. Especially In the absolute ban on parking, the regulatory office often shows no mercy and have cars towed directly. This also applies to escape routes, which should of course always be free in the event of an emergency.
Many drivers think that they can just stick a note in the windshield saying, for example, that they can react quickly when the parking space is needed. However, that is no officially recognized procedure and will – if it should come to that – not be considered as a mitigating circumstance in court. If the regulatory office recognizes such a note in individual cases, it is a favour. Legally, the vehicle can still be towed.
How far does the ADAC tow for free?
Anyone who breaks down with a car and contacts the ADAC to have it towed benefits from many practical advantages. First of all, the vehicle is taken to the nearest specialist workshop. And if they cannot repair the car within the next 24 hours, an overnight stay is also granted. Alternatively, the Automobile Club provides a rental car if it has to be done quickly or if there is a long-term problem.
Sometimes the ADAC is also very accommodating and even drives to the nearest authorized workshop. However, this only applies if this is not much further away than the nearest specialist workshop. It is advisable for those affected to ask the ADAC in this situation.
How much does towing cost without membership in the ADAC?
Even car owners who are not members of an automobile club such as the ADAC and who do not have a motor vehicle protection letter in their insurance policy are not left out in the rain. The ADAC also helps with towing in this case. However, they have to then bear the costs yourself will. Depending on the scope and duration, these can increase enormously. Anyone who regularly drives a lot should therefore consider joining an automobile club. Because there can always be a breakdown and if you then have to pay for the towing yourself, you will often experience an unpleasant surprise when you look at the bill, which could be avoided by becoming a member.
Some providers require for up to ten kilometers about 120 to 170 euros. If you drive further, you add three euros per kilometer. It becomes even more expensive when loading is difficult, such as when the vehicle has to be charged in a multi-storey or underground car park.
What is the cost of towing by the police?
In certain cases, the police intervene and take over the towing of the vehicle. This process often costs money more than a hundred euros. In addition, there are administration fees. Thus, the amount can still increase significantly. If the towing service has already been called and you still reach the car in time, you have to pay for the so-called empty trip.
In addition, the driver must anticipate a fine, because the car was deliberately parked in a parking space that was not permitted. This is a violation of the so-called traffic regulations. It is not uncommon for the driver not to be identified immediately. In this case, the owner of the vehicle has to pay the bill.
How much does it cost if a vehicle is towed 100 km?
Most automobile clubs normally only tow a vehicle for a certain number of kilometers. On the other hand, if you want to be taken to a specific specialist or authorized workshop that is very far away, you have to expect higher costs. Towing services charge about three euros per kilometer (above the 10 kilometers allowed). Accordingly, would for a total distance of 100 km an invoice of 120 euros plus 270 euros (90 x 3 euros) result. The driver would only have to pay 390 euros for towing.
However, it should always be noted that many automobile clubs set a limit on how far a car can be towed. The so-called ACE, for example, is 75 kilometers in Germany and 100 kilometers abroad. With the ADAC, these values ​​can be slightly different, just like with many other automobile clubs. Club members should find out more about the exact conditions before an emergency occurs.
How much is towing to the workshop?
It is best to have your car towed to the nearest specialist workshop. These Ride is usually free for members of an automobile club. Because they pay a certain amount per month to be protected in such a case. It looks a little different if there has been an accident and a car has to be towed as a result. Because then the police or the court must first find out who is to blame for the incident. If the other party is responsible for the accident, their insurance company must pay for the towing and repair costs.
On the other hand, if a car If the vehicle was towed away due to illegal parking, the driver must bear the costs themselves. In some cases, however, the automobile club also steps in. Here, too, club members should inform themselves as early as possible. If you have any questions, you can contact the respective provider at any time and get free advice. This way you are on the safe side and know exactly which things are secured and which are not. This is the case even if he caused an accident with an object and no other road user.
If you drive your car abroad a lot, you should think about a so-called Plus membership. This not only covers the costs of towing in Germany, but also in other countries. For this purpose, the respective provider works together with various specialist workshops in order to always offer their customers the best possible service. But there is usually a kilometer limit for foreign countries as well. Members only have to pay nothing for towing if this is observed.
What are the towing costs in my city?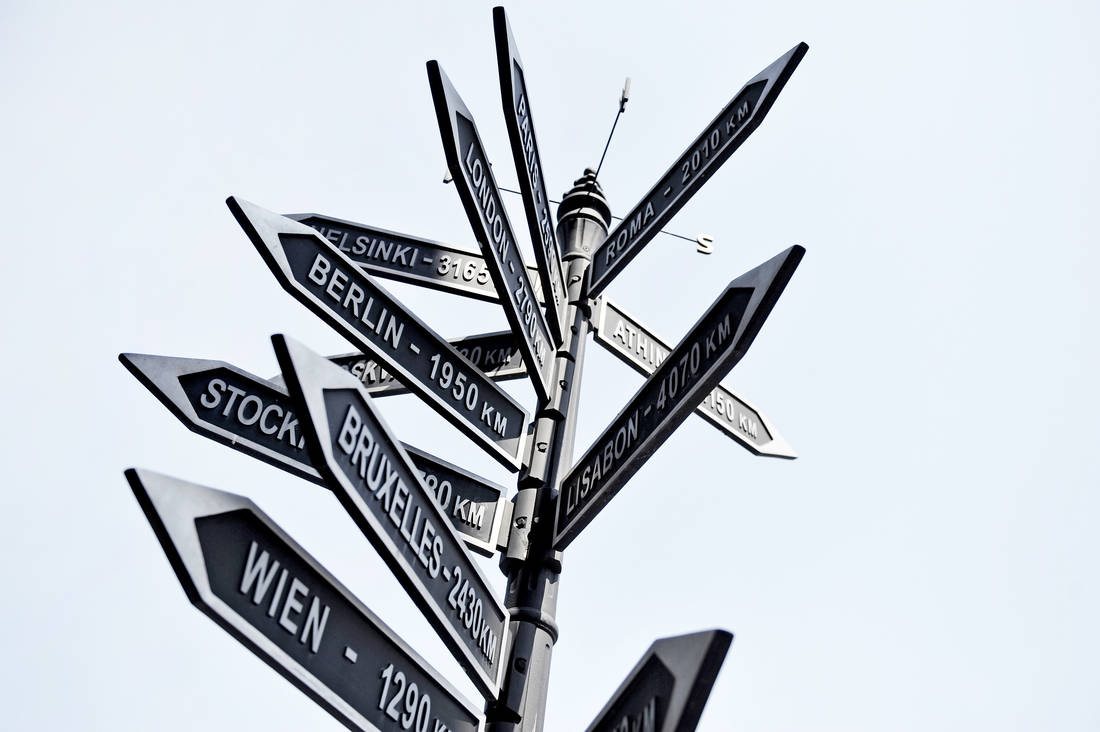 It is not possible to say in general terms how high the costs for the towing service in a specific city are. Municipalities and municipalities decide for themselves how much they charge for it. On average, however, the first ten kilometers cost around 120 to 200 euros. If, on the other hand, a wrongly parked vehicle is transported further, the amounts can increase significantly. Here, too, it makes sense to find out beforehand so that you don't experience a nasty surprise later if such a case occurs.
It is also important to ask the individual automobile clubs whether towing trips abroad are also paid for. Because it is often not easy to see where parking is allowed and where not. In particular, if the driver does not speak the respective language and accordingly does not recognize instructions. In this case, of course, you should Inquire about important parking traffic signs in advance of your stay abroad and ideally install an app on your smartphone that can translate the language. This way you are protected and don't have to worry about being towed abroad. This is often very complex and expensive there if such a case arises.
Conclusion
If you want to be on the safe side and don't want to worry about the costs of the towing service, you should at least always pay attention to where you park. In this way, drivers avoid trouble and do not have to expect high follow-up costs. Nevertheless, it can always happen that the vehicle breaks down or an accident occurs.
Membership in an automobile club is particularly useful for frequent drivers. Anyone who travels abroad very frequently by car should ask the respective provider whether the towing service is also included there. You often have to purchase a Plus membership for this. Both abroad and in Germany, it is always important to ensure that you do not park in unauthorized places. This includes, for example, the areas in front of and behind a zebra crossing, in sharp curves, in areas where there is no stopping or private parking spaces.
If you park your vehicle there anyway, you have to expect that it will be towed away quite quickly. The costs are borne by the drivers themselves or by the automobile club. In addition, a fine will be imposed on him. If you have further questions on the subject, you can ask the ADAC towing service and get free advice. And if help is suddenly needed and no membership has yet been taken out, many providers offer the option of joining them on site. However, this is not the case with every automobile club.
Handpicked Related Articles:
environmental zones in Germany
Autobahn Rules