Cats: Play or Fight?
Cats are known to be solitary animals. That would also mean that they are not really waiting for company or at least significantly different from, for example, the dog. This image is not correct, because cats also play. Yet we often see cats working together, which sometimes looks like fighting. The question then is what it is, fight or play? Immerse yourself in the cat's behavior and you will automatically get the answers.
Cat behavior
Outdoor cat
The cat that lives outside and has to scrape the food for themselves often also lives in groups (even if it is not immediately apparent). Several cats with kittens and a male, the latter of which has a larger habitat than where the cats and kittens are located.
These cats visit each other at certain times, they play a bit and help each other with rivals (and that can be a fight) or during the delivery. So they help each other within the group, but they are individualists (and work within a defined territory).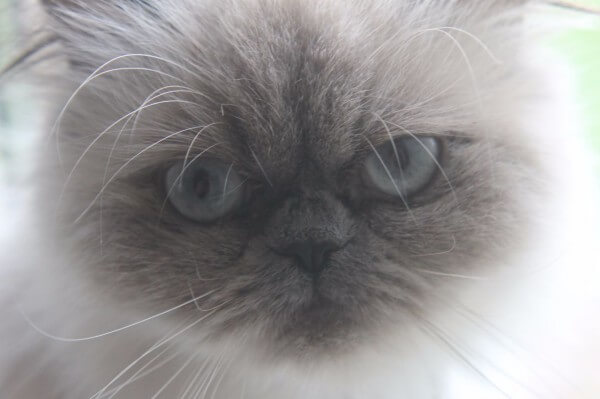 Source: Own cat – Annastaal
Indoor cat
It is not really that different for the cat living in the house. There cats play with each other and raise each other's kittens, especially if they give birth during the same period. Which can help if, for example, a mother cat's milk production does not start after a Caesarean section.
Indoor cats can also have their own area ?? and sometimes a place really belongs to one cat, but it normally does not cause any problems. It may of course also be the case that one cat seeks the peace and quiet of the upper floor or the attic and the other prefers to spend all day with people. That's not to say they don't like each other, they're just different animals with different characters. However, if they are close together, and this will certainly be the case with the cats living in one house, then it should not be a problem.
Is play still play or do they fight?
Sometimes the rough game between cats is such that it looks like fighting. But play has a function and although opinions are still somewhat divided, most experts assume that the cat is about motor skills that are being trained. Like stalking, chasing or grabbing moving things. Skills related to hunting that are no longer relevant to the indoor cat. However, the game continues to enjoy every cat.
Play also has the function of teaching cats facing each other (as if they were going to fight) how to adopt a threatening attitude, how to wrestle and even how to bite.
When is the game and when is it fighting?
That game form that they fight it ?? learning can also be seen as real fighting. The difference can be seen in the following aspects, namely:
The nails are retracted.
They do not bite or bite very softly.
The face looks more friendly ?? then during a real fight.
They make little or no noise.
They change roles and run after each other in turn.
If it gets too much for one of the cats, it can be blown or beep once. Especially when the cats differ in age. After all, one cat may still be very playful and the other less so (for example because of its age). Playing can be fun for a while, but at some point one starts to grin *. However, if the cat grins more violently and persistently or develops a fat tail with a threatening attitude, then things get serious. If cats really don't like each other, they will never play with each other.
* Grinning is a mild degree of irritation in the cat and a pre-stage (if it persists) of real anger from the cat. The cat that walks around with a thick tail and is therefore very irritated or threatens to 'attack'.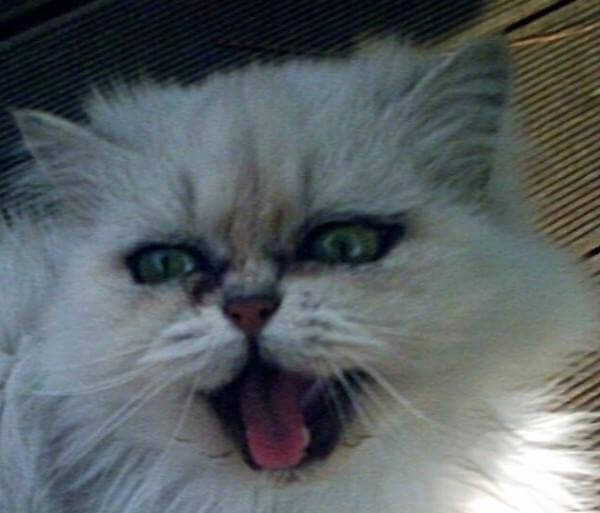 Source: Annastaal
When it gets really fighting
There are people who let fighting cats fight out, but that can get really intense. More experts say it is wiser to do what to do to separate these fighters. Which is not about the cats to be punished, but the fight must be interrupted. Some examples:
Make a loud but neutral sound (in the direction of the cats so that the sound arrives sufficiently).
Clap your hands firmly once.
Throw a large towel over the cats, if desired a slightly moistened towel.
If it is a bit darker, shine a bright light in the direction.
If the cats react to rattling cans (think there is food), rattle with two bowls of kibble and then also serve them.
It can also become a real fight when cats, which normally get along fine with each other, see an outdoor cat in their own garden or on the balcony. If the housemate just passes by, the irritated cat can give it free rein to his / her housemate. If that's a tap, you can let it go. If it persists, it is good to disassemble the cats as mentioned above.
Finally
Cats can play very well with each other, but they can also lash out at each other. They are quirky animals and you experience that as fun or not. The cat lover enjoys his / her cat and sometimes you have to act like a cat lover too.