Cystitis in the cat
Just as humans can get cystitis, this also applies to cats. There are various reasons for this. It is important to signal this in time to the cat, in most cases there is something that can be done about it. How do you detect a cystitis in the cat and how should the cat be treated to get rid of the cystitis?
Cystitis, what is it and what causes it?
A bladder infection is an inflamed lining of the bladder wall. There are several causes for this, of which the bacterial infection is one. Especially in humans, this is usually the main cause. In the case of the cat, and especially the younger cat, this is the cause in lesser cases.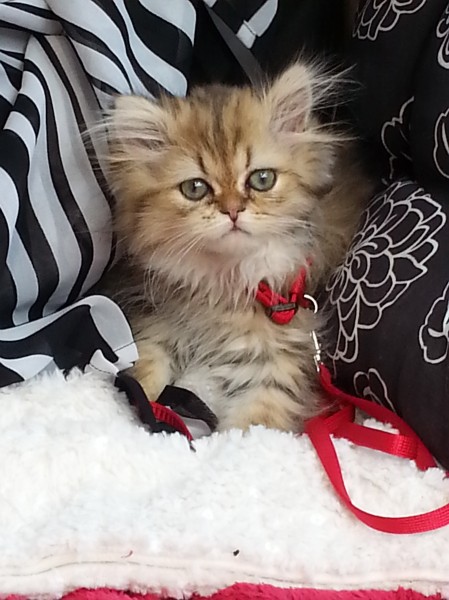 A more common cause is FIC, feline idiopathic cystitis. One of the main causes of this is stress in the cat. The cat is an inner fatter *, so you don't always notice quickly enough when the cat is under persistent stress. Think of changing environments, taking over stress from the owner, etc. Incidentally, FIC can also have an abnormal mucus layer in the bladder or an overstimulation of the bladder as a basis.
* A cat as an indoor fatter in fact means that you will not see / notice the cat if it is bothered by something. The cat does not really express itself, not in behavior, not in making noises, not asking for extra attention, etc.
Furthermore, very little drinking, which causes the cat to get more concentrated urine, can be a cause. The same applies to obesity and little exercise, this can also play a role in the development of cystitis. The number of cats that locally have a tumor that causes cystitis is minimal.
Finally, bladder stones can also cause cystitis. Bladder stones can, even more so in the case of the male (narrower urethra) than the female, lead to complete blockage. The vet needs to act quickly. Cats that have had bladder stones are usually on special food for life.
Unfortunately, there are also cases of cystitis where the ultimate cause cannot be traced.
Know your cat
It is important in several ways that you know your cat. It is not uncommon for you to notice that the cat is bothered by something if you observe the animal more closely. This inner greaser is a master at masking what they suffer from.
Symptoms
However, you can recognize a cat with cystitis by a number of things, namely:
Difficult or painful urination, they then meow plaintively and urinate in very small amounts.
If the cat urinates outside the litter box more often.
If there is blood in the urine.
Straining when urinating while hardly anything comes out.
If they brush extra on the vagina or penis.
If the urine has a very different odor.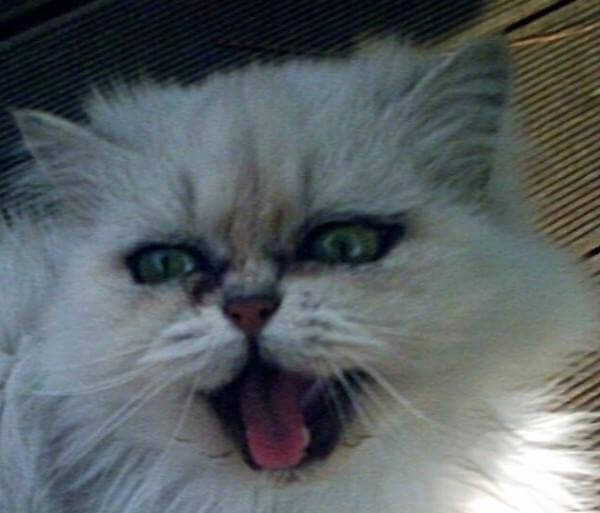 Source: Annastaal
How do you solve cystitis?
If you think your cat has cystitis, collect some urine. In this way, the vet can quickly find out whether it is indeed a bladder infection. Incidentally, the vet can usually also find out with an ultrasound whether the cat has a bladder infection.
Treatment at the vet
Once the cat has cystitis, it is important to treat the inflammation primarily. In most cases this means: administer painkillers with an anti-inflammatory agent (by the vet). If the inflammation is bacterial, an antibiotic is the remedy.
In both cases, giving bladder relaxants is recommended. This is important, because in many cases the bladder wall is irritated, which can lead to pressure. In order to calm the bladder, more actions will have to be taken simultaneously.
What can you do as an owner?
Depending on the cause, you as an owner can also do something. For example, if the cat is too fat, it is important that it loses weight. In this case you have to look carefully at the food and how the cat can get it. There are several tools for this so that the cat has to make more effort to get to the kibble. You can also think of certain toys to get and keep the cat moving.
If stress is the cause, you can also do something yourself. For example, there are various products on the market that make the cat calmer. These agents are also sometimes used when a new cat arrives (which can also cause stress). Not every remedy is equally effective for every cat. It is therefore advisable to try out what has the most effect. Make sure the cat has enough places to withdraw. Real ?? contact ?? interacting with your cat and playing with the cat, for example, can also reduce stress.
If your cats are real indoor cats, then it is good to think about creating an outdoor space. A small run or fence your garden or balcony in such a way that the cat cannot run away is recommended.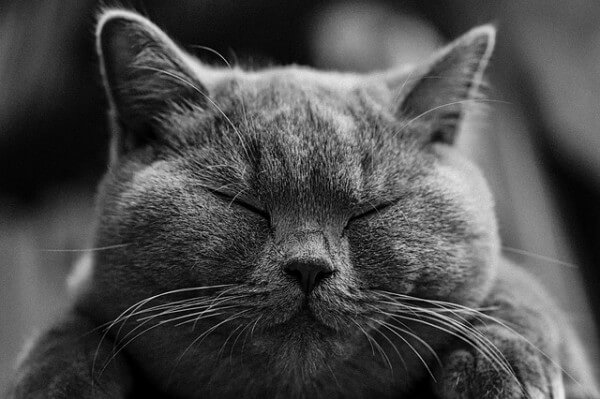 Source: 3093594, Pixabay
How to prevent cystitis (in the future)?
No one can give you complete assurance that your cat will not get cystitis, but there are some preventive things you can take to prevent cystitis (again). This includes:
Always offer fresh water and preferably running water. For example water bowls with fountains.
Make sure the cat always has a clean litter box and preferably two litter boxes. If you have more cats, add one litter box.
Distribute several litter boxes around the house.
Prevent your cat from putting on too much weight.
Make sure the cat has at least one place of its own where it can really withdraw.
An owner with a lot of stress can transfer this to the cat unconsciously and unintentionally. Do not rely on what you see, the cat will not show it immediately. If there is a lot of stress in the house that cannot be removed in the foreseeable future, it can be good for the cat to apply preventative anti-stress agents. If desired, coordinate this with the vet.
Finally
Cystitis seems harmless, but if you do not act or do not act adequately, it can have far-reaching consequences for the cat. However, if you get it right with your vet, most cats will recover just fine. Sometimes in combination with a modified diet.