Healthy whole wheat pasta with Sugocasa sauce
A recipe for a healthy pasta. Easy and quick to prepare. It is not very low in carbohydrates, but if you compare this recipe with other pasta recipes, this recipe contains far fewer grams of carbohydrates per serving.
Whole wheat pasta with Sugocasa sauce
Information
Necessities
Preparation
Ingredients
Preparation
Variation tips
Shelf life
Cost
Nutritional value per serving
Information
Theme: low-carbohydrate
Dish for: 2 persons
Ready in: 20 minutes
Preparation: easy
Type of dish: main course
Necessities
Wok pan
Saucepan
Colander
Kitchen scales
Preparation
Prep 0 minutes + Prep 20 minutes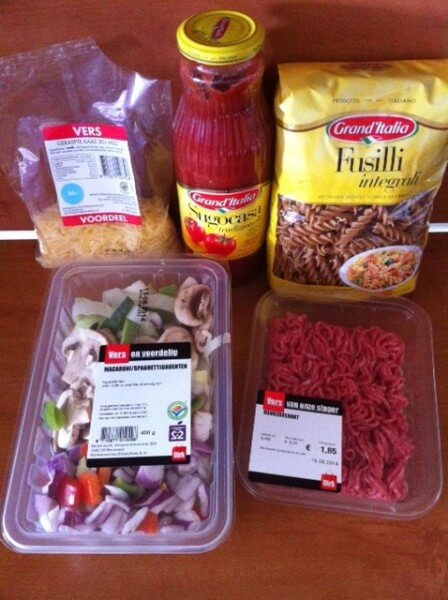 Ingredients
Dash of olive oil
230 gr Sugocasa sauce (= ⅓ of the bottle)
300 gr ground beef
80 gr Fusilli whole grain pasta
400 gr macaroni spaghetti vegetable package
75 gr grated cheese
Preparation
Put the ground beef in the wok pan and loose it until done
Weigh the Fusilli pasta and the grated cheese
Put the vegetables in the pan and spoon it through the ground beef and let the vegetables shrink
Boil the Fusilli for 10 minutes with a drizzle of olive oil in the water, stirring occasionally
When the vegetables have shrunk, put the Sugocasa sauce on the vegetables and toss it together
Let it simmer for 5 minutes, but stir well
Stir the grated cheese into the vegetable-mince mixture
Drain the pasta in a colander and add it to the mixture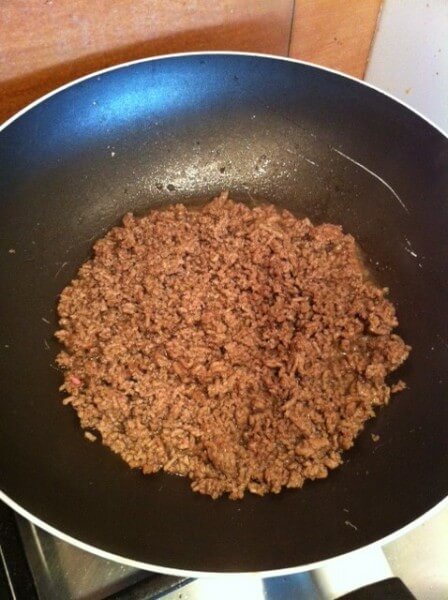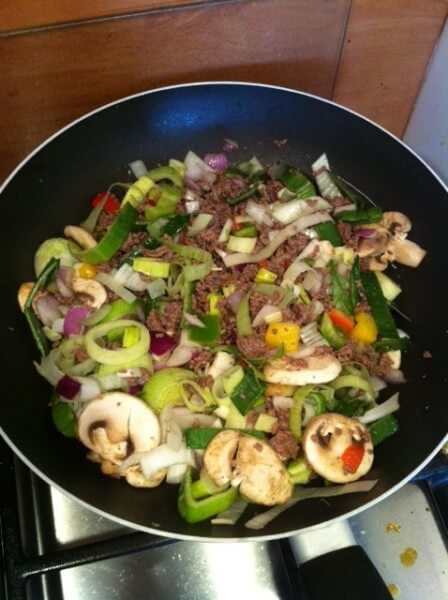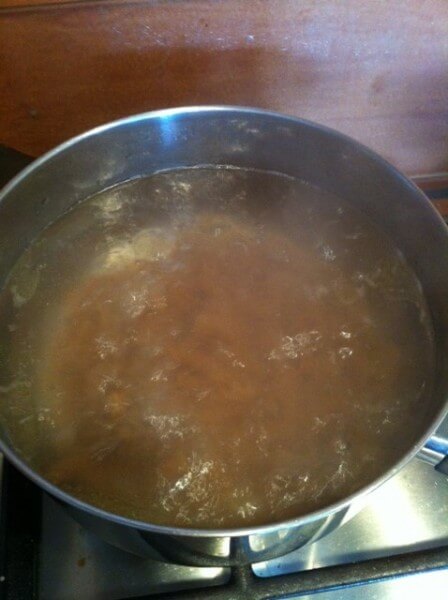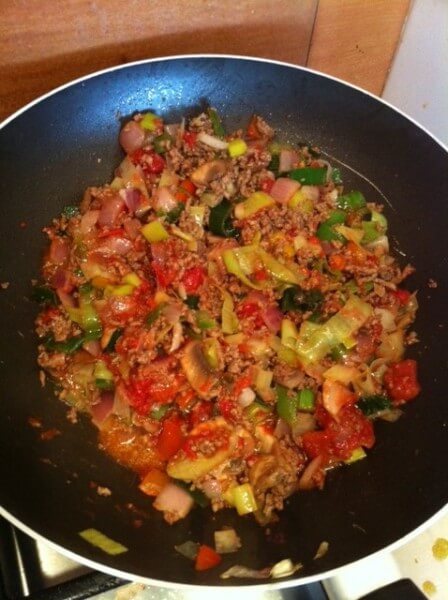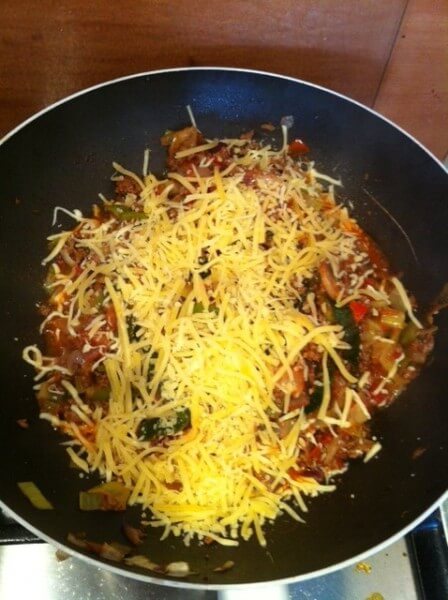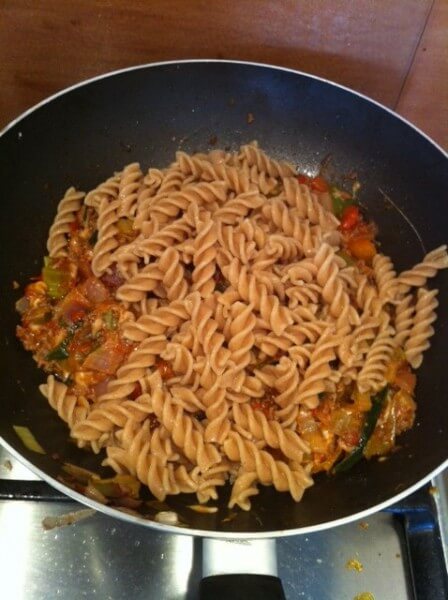 Variation tips
You can of course determine the vegetables for the dish yourself. In this case, a macaroni-spaghetti vegetable package was chosen because it is easy. You can also choose to buy separate vegetables and cut them.
Shelf life
If you have a portion left, you can also freeze it, or if you want to eat it within 3 days you can also put it in the fridge. If you freeze it, you can keep it for a maximum of 3 months.
Cost
Ingredient
Cost per product
Cost per ingredient
Olive oil (500 ml)
2.89
0.03
Sugocasa sauce (690 gr)
1.72
0.57
Minced beef (300 gr)
1.80
1.80
Grand'Italia Fusilli integrali (500 gr)
1.17
0.18
Macaroni spaghetti vegetable package (400 gr)
1.79
1.79
Grated cheese (300 gr)
2.19
0.54
Cost per product in total: € 11.56
Cost for all ingredients for this recipe: £ 4.91
Nutritional value per serving
| Nutritional value | Per portion (2 persons) |
| --- | --- |
| Kcal | 710 kcal |
| Protein | 49 gr |
| Carbohydrates | 41 gr |
| Fat | 36.5 gr |
| Saturated fat | 13.5 gr |