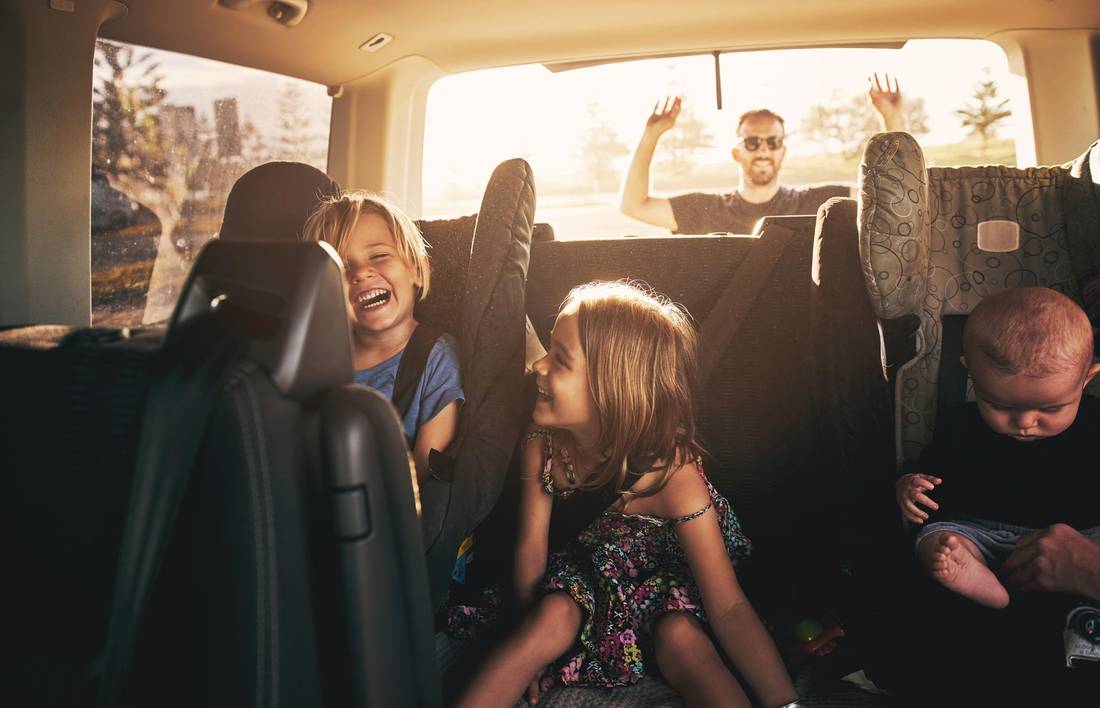 contents
There are now five of us! In which family car do three child seats fit side by side?
Lots of space and still cheap: Which car is not expensive and fits a family of five?
Attention extended family! Which car has Isofix for more than three children?
SUV style and still suitable for families: Which city SUV is suitable for children?
Family flops: These vehicles are rather unsuitable
Conclusion: Nothing beats space AND security
There are now five of us! In which family car do three child seats fit side by side?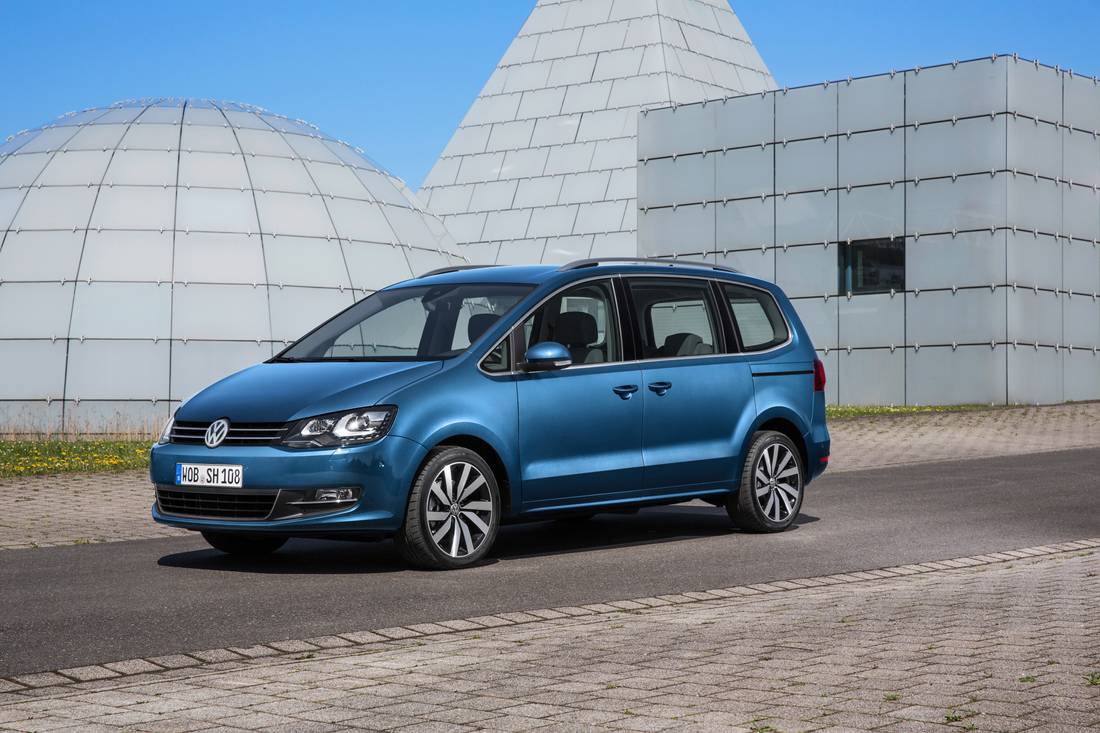 The VW Sharan easily accommodates three children next to each other on the back seat. Including Isofix anchorage for all offspring.
As a typical large van, the VW Sharan has one thing above all: a lot of space. And that too in the rear row of seats. In contrast to many other vans, there is no rude awakening here when number 3 announces itself in family planning: here it comes also the middle seat with Isofix anchorage and can accommodate a full child seat. Six centimeters of additional width in the rear give the space miracle from VW a small advantage in terms of comfort compared to its little brother, the Touran.
And the VW Sharan has another ace up its sleeve: the large van offers what parents dream of when they are standing in front of the car with shopping bags in their left hand and a little one in their right hand: electric sliding doors. The buyer has to add €976.86 to the base price of €37,370. The non-electric variant is included in the basic equipment price and offers a real plus in terms of comfort compared to normal wing doors.
Even the basic version feels like there is no end to the storage space – even under the floor of the luggage compartment. Without seats, the Sharan scores with a good 2,430 liters of luggage space. Large purchases, vacation trips and future family planning should therefore be more than secured.
A small drop of bitterness: The adaptation of the diesel engines for the new emission standards was too complex for VW. The consequence: the diesel engine was removed from the range in mid-2020. If you want to drive a Sharan, you have to go for a petrol engine. The 1.4 TSI is optionally available with a 6-speed manual transmission or dual-clutch transmission and with its 150 hp it can go from 0 to 100 in 10 seconds.
Find the right VW Sharan on AutoScout24 now.
Lots of space and still cheap: Which car is not expensive and suitable for a family of three?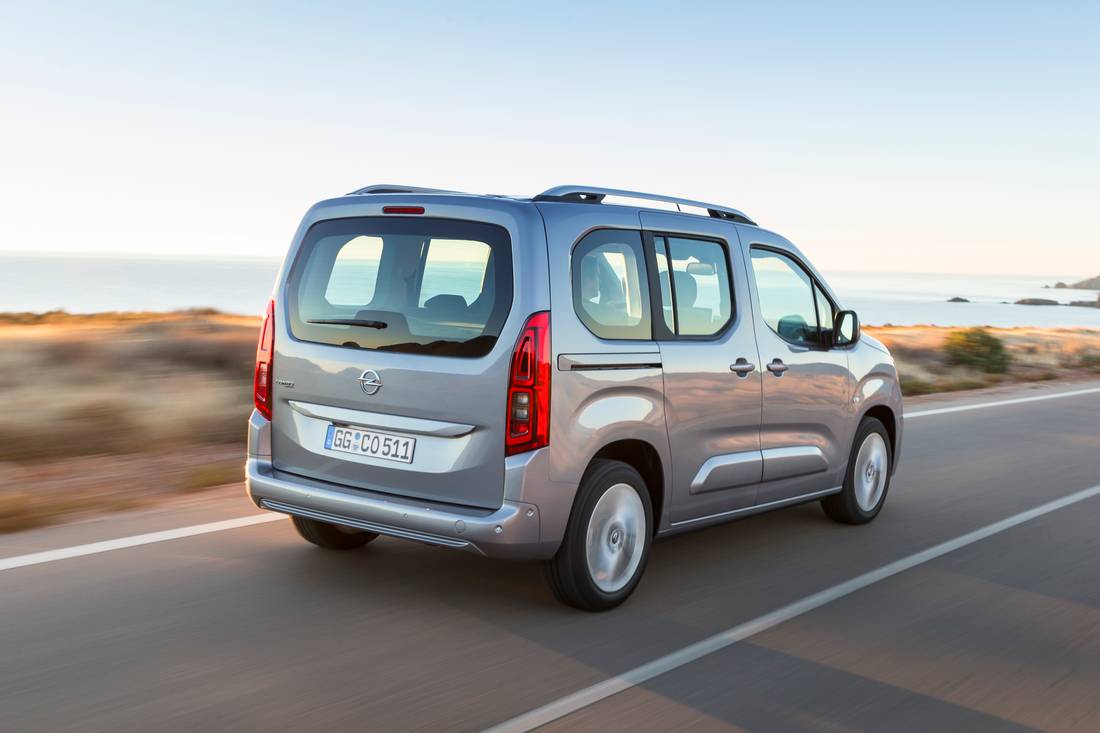 In the Opel Combo Life, too, three child seats can easily be installed next to each other on the rear seat bench.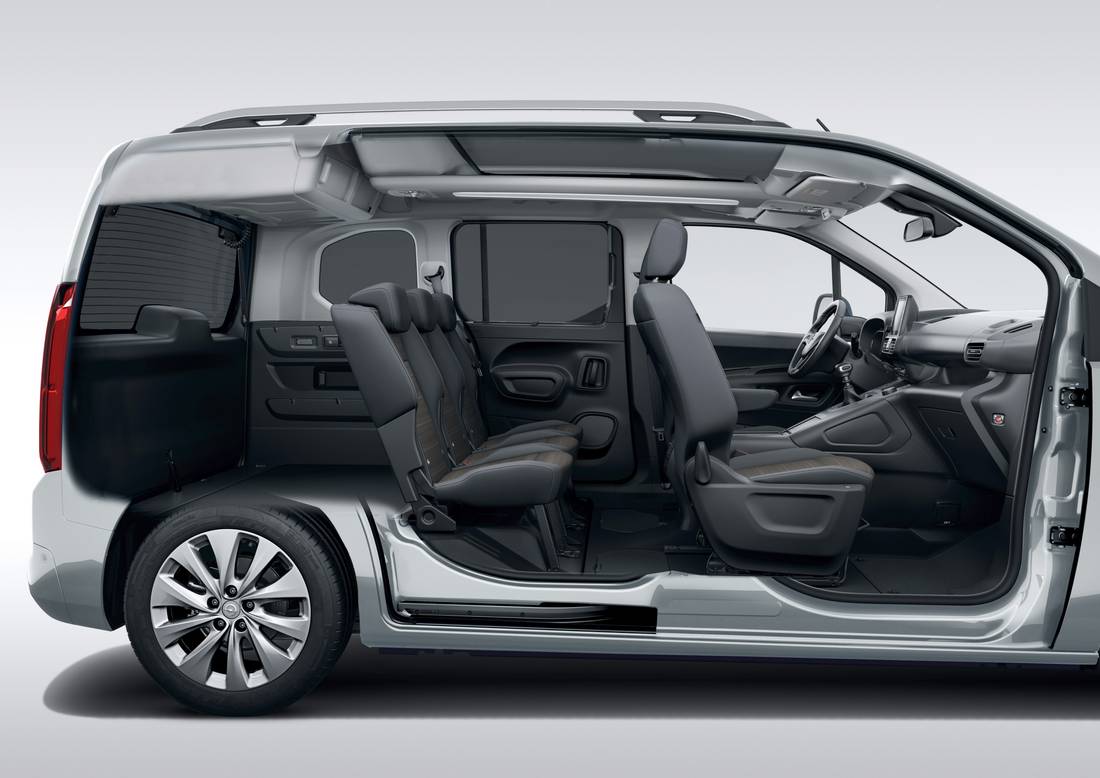 The Opel Combo Life belongs to the family of panel vans or high-roof station wagons – so it simply doesn't know the word "lack of space". Especially families with a preference for plenty of elbow room and uncomplicated holidays will be happy with this car. Here, too, three Isofix child seats can be placed next to each other. The trunk volume shows the origin of the panel van: The luggage compartment normally holds 580 liters. Loaded to the roof, it is 1090 liters, then – theoretically – up to 18 crates of drinks can be stacked in the trunk. With the rear seats folded down, 1150 liters fit up to the window line, and 2095 liters can be stowed up to the roof.
The engineers were really creative when planning the interior: no less than up to 28 storage options are offered here. So it is better to remember exactly where you have stowed something so that you can find it again later. It's also great that the seat automatically lowers when you fold it down – this creates a level loading area that is easy to use.
From 2022, the Combo Life can only be ordered with an electric drive – however, as a young used vehicle or lease return, it is available from around 23,000 euros. Then there is it as a diesel with 102 and 130 hp and as a petrol engine with 110 and 130 and with extensive safety equipment. The only drawback: In the ADAC consumption test, the comfortable high-roof station wagon performed rather moderately: the 110 hp engine consumed an average of 7.3 liters – that could be better.
You can find your Opel Combo Life here on AutoScout24.
Attention extended family! Which car has Isofix for more than three children?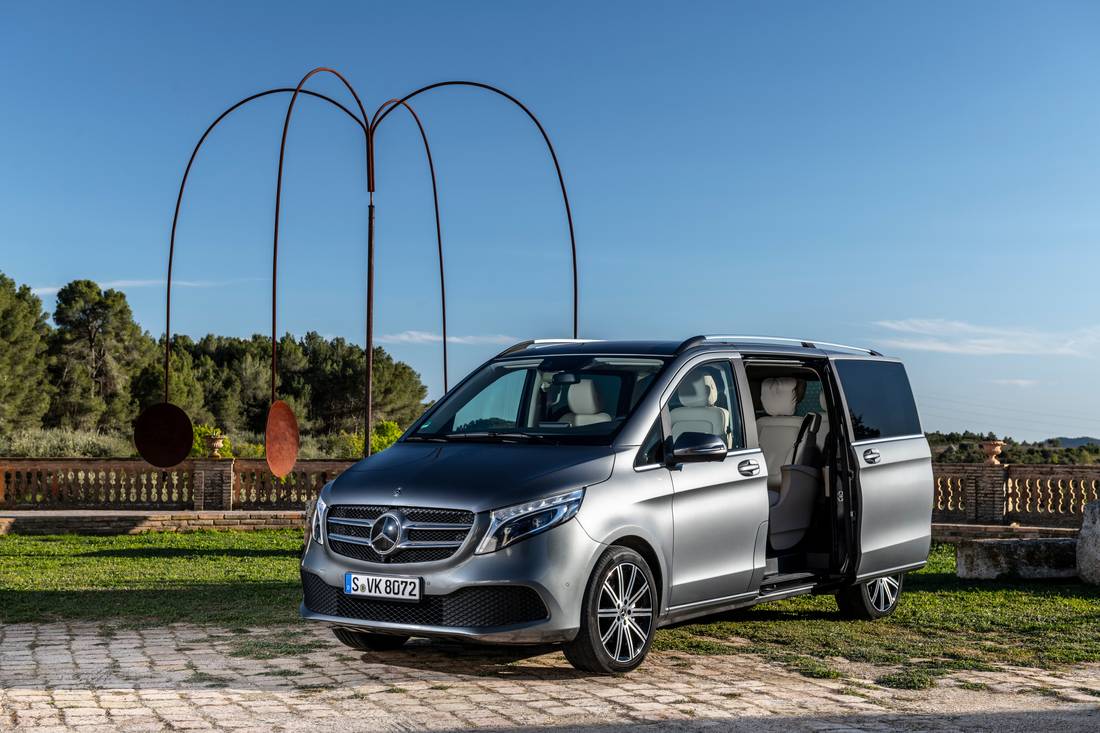 The V-Class from Mercedes-Benz traditionally competes as a spacious van and 7-seater against the VW bus – with just as much space, but at a lower entry-level price than the "Bulli".
Does Mercedes build the better Bulli? VW has to put up with the question, because the Mercedes V-Class already offers a lot of what large families need. The 7-seater and archrival of the VW Multivan impresses with four Isofix anchorages – two on the driver's side and two on the middle seat – and one surprisingly reasonable starting price of €39,686.50. This makes the Swabian space shuttle a good €5,000 cheaper than its competitor from VW.
On the passenger side, the V-Class comes with a sliding door as standard. The second one on the driver's side is available for an additional charge of €906. Practical: For a surcharge of €506, the customer gets a rear window that can be opened separately. The upper level of the two-part cargo area can be easily reached via the opening. A real relief when loading in tight parking spaces, because the fully open tailgate swings back properly.
With a trunk volume of 610 to 1030 liters, the Mercedes has plenty of storage space to offer and the usual high quality interior convinced. The "V" stands for "Van", but Mercedes attaches great importance to appearing a bit fancier in comparison. With lots of wood and upholstered surfaces, the noble bus exudes anything but commercial vehicle flair.
The drive is a two-liter, four-cylinder diesel, which is available in three performance levels with 163, 190 and 237 hp Pollutant balance in the ADAC Ecotest very good off, which makes up for the expected high consumption (8.2 liters of diesel per 100 kilometers).
Discover Mercedes-Benz V-Class on AutoScout24.
SUV style and still suitable for families: Which city SUV is suitable for children?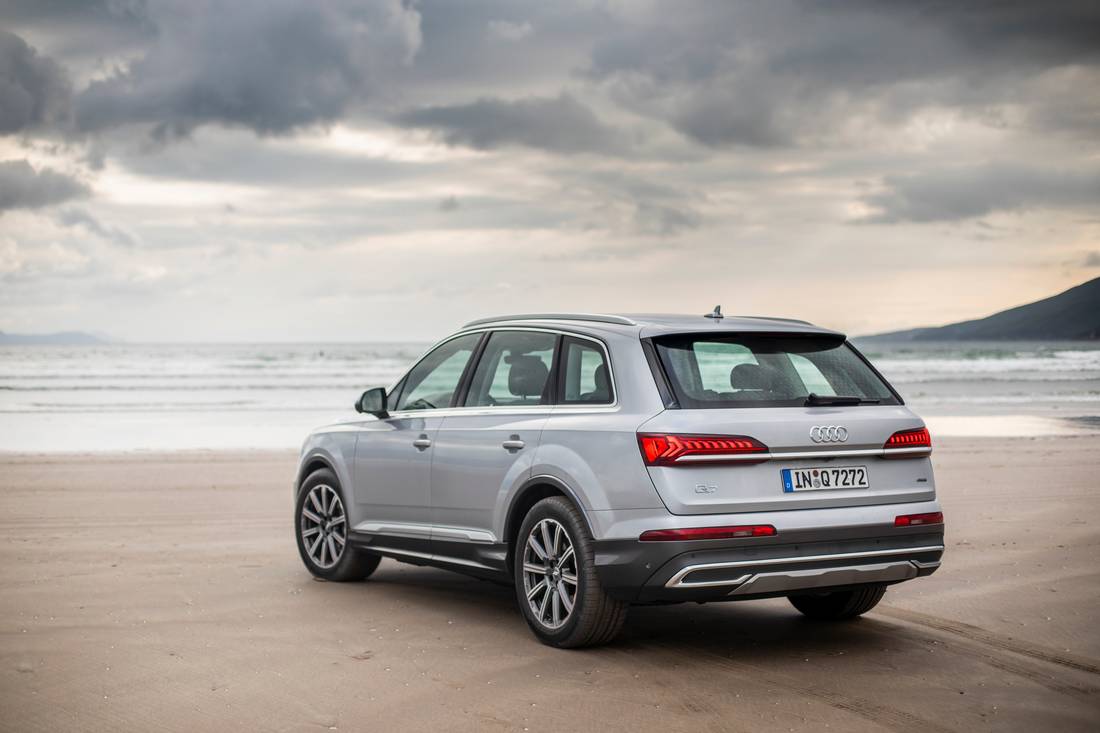 The flagship SUV Q7 from Audi can definitely be considered suitable for families – Isofix anchorages on all three rear seats ensure good child safety.
"Get in please! But wipe your feet first, yes?!" The chic leather, the fine carpets and the chrome trim strips in the interior of the Audi Q7 are not something you really like to get dirty. Stupid when you have three children who don't find muddy weather as bad as their parents for the same reason. Apart from the luxury materials, which are quite hostile to use, the flagship SUV from Audi can certainly pass as suitable for families. Isofix mounts on all three rear seats provide the necessary security.
the huge 865 liters of luggage space are also a power word when it comes to family holidays or IKEA shopping. If the back seat is laid flat, 2,075 liters of luggage can be easily loaded, because the loading sill has been lowered by almost five centimeters compared to the previous model.
the Engines in the Audi Q7 produce between 231 and 456 hp. All drives have a 48-volt electrical system, so they are mildly hybridized. Alternatively, Audi also offers the Q7 as a plug-in hybrid. If you want to have even more fun, take the SQ7, which comes with all-wheel drive as standard.
If the family SUV does not come under the highest equipment line – then as the Audi SQ7 – you have to put an astronomical €103,300 on the table. The basic model 45 TDI quattro is also available with a Starting price of €70,700 definitely more for financially strong families who don't want to do without the SUV feeling even with three children.
Here you can find your Audi Q7 on AutoScout24.
Family flops: These vehicles are rather unsuitable
Quite popular with families with two children, models in the van segment also regularly reach their limits when the family grows. Among other things, BMW does not offer a single model with three Isofix brackets in the rear area, not even in the two compact vans Active Tourer and Gran Tourer, which are actually intended to appeal to families. Even in the SUV sector, the range of seats in the rear that are secured with Isofix throughout is rather small. It often gets quite tight here even without Isofix when three child seats have to be next to each other. Even with older used cars, you should always bear in mind that, if in doubt, the seats are still above that less secure three-point belt system have to be installed.
Conclusion: Nothing beats space AND security
Up until a few years ago, it seemed as if car manufacturers had overslept the third-child trend. While the trunks of vans, high-roof station wagons and SUVs were getting bigger and bigger, the middle seat in many cars was getting smaller and smaller – so that in many models it is only suitable as a jump seat. Bit by bit manufacturers are increasingly meeting the security needs of larger families. In practice, this means that the two outer (adult) seats in the rear have to slim down slightly in terms of comfort and safety. This leaves enough space in the middle for a full-fledged seat with an Isofix mount. But, who wouldn't rather do without a little comfort so that the junior in the middle is really strapped in securely?